More Hispanics, Millennials And Seniors To Face 'Severely' Unaffordable Rents: Study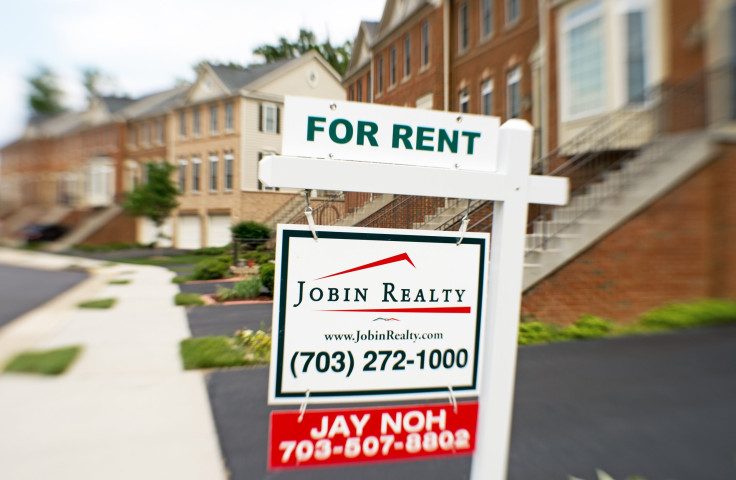 The 21st century has not been kind to U.S. renters. With home-ownership rates at their lowest level since the late 1960s (63.4 percent in the second quarter of this year), more renters are competing for housing now than ever. The supply of rentals is tight, and rental prices have risen while the median incomes of renters have fallen. Factor in coming demographic changes, and the problem of severely unaffordable rent -- when more than 50 percent of income is spent on household expenses -- will grow by 1.3 million households by 2025, a study projected.
The report, by Harvard's Joint Center for Housing Studies and Enterprise Community Partners, a nonprofit that focuses on affordable housing, estimated a baseline scenario for increasing unaffordability in the next decade. Assuming both rents and incomes keep pace with inflation, as the U.S. adult population expands, the picture looks like this: "Demographic trends alone would raise the number of severely burdened renter households by 11 percent from an estimated 11.8 million in 2015 to 13.1 million in 2025," the report said.
A study earlier this year by Enterprise found more than 1 in 4 U.S. renters currently falls into the severely cost-burdened category. The new estimates show trends in cost-burdens and the housing market, together with changes in the population, will hit two age groups especially hard: millennials and seniors.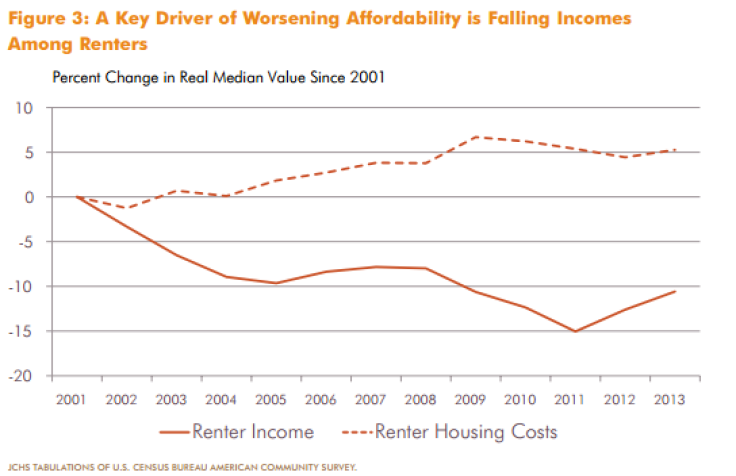 "All else equal," the report said, "the rapid increase in both younger and older households over the coming decade will put upward pressure on the number of cost-burdened renters as both of these age groups face higher than average likelihood of being burdened."
Having entered the job market at about the worst possible time -- during and after the Great Recession -- millennials haven't accumulated as much wealth and have delayed forming households of their own compared to older generations, the study notes. The authors predict the number of young adults, 25 to 44 years of age, with severe rent burdens will grow by nearly 12 percent, from 4,855,630 renters in 2015 to 5,424,570 in 2025. Most of those young-adult households will be millennials, who are 20 to 39 years of age now.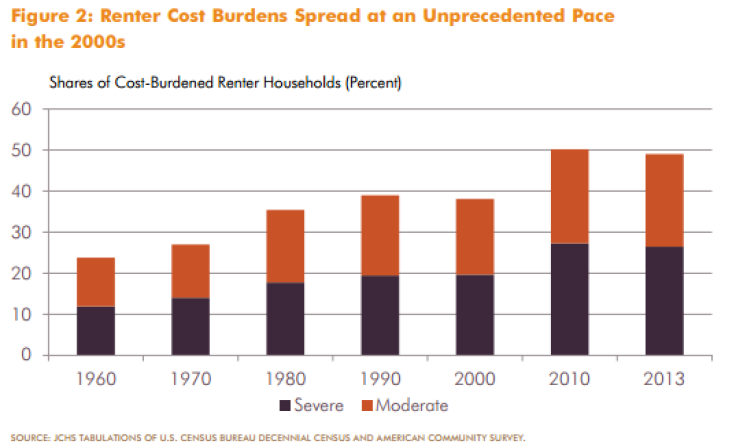 For older adults, the scenario is even more grim. The U.S. Census Bureau estimates the number of adults 65 and older will soar to 74 million by 2030, up from 40.3 million in 2010. "The number of severely burdened households aged 65-74 as well as those aged 75 and older are projected to rise by 42 percent and 39 percent, respectively," the study said.
Among racial and ethnic groups, growth in severe rent burdens will be highest for Hispanics, whose overall population is expected nearly to double, from 55 million last year to 106 million in 2050. Hispanic households paying more than half their income toward rent will rise by 27 percent, compared to a 23 percent increase for Asians and other nonblack minority groups, nearly 11 percent for African-Americans and 0.5 percent for whites.
© Copyright IBTimes 2023. All rights reserved.