'Moriarty The Patriot' Episode 1 Live Stream Details, Spoilers, Release Date
KEY POINTS
William James Moriarty becomes the main protagonist in an anime spin-off
Moriarty is a gifted individual who wants to change the nation
"Moriarty the Patriot" Episode 1 will be airing Sunday
The anime spinoff revolves around the popular antagonist named William James Moriarty from the Sherlock Holmes universe. "Moriarty the Patriot" Episode 1 explores the criminal underworld of the 19th century Great Britain.
This article contains spoilers
The official website released the synopsis for "Moriarty the Patriot" Episode 1 teasing a serial killer who murders young boys.
The serial killer's presence is terrifying the citizens of London. Meanwhile, Moriarty learns that the criminal might be a nobleman. The pilot episode of "Moriarty the Patriot" is likely to showcase the murder mystery and shed light on Moriarty's upbringing in London.
The spinoff anime series, "Moriarty the Patriot," focuses on showing Sherlock Holmes' infamous rival's origin story. The series is based on the original work by Ryosuke Takeuchi.
William James Moriarty was adopted by the Moriarty family. Later, he goes on to become a Math professor and criminal consultant, Anime News Network reported. He is known for his excellent problem-solving abilities.
Meanwhile, Albert was the one to persuade the Moriarty family to adopt William and his younger brother, Louis. The anime series will also show Holmes, who is a consulting detective. It will be interesting to see Holmes take a backseat as Moriarty's character take the spotlight.
"In the late 19th century, the British Empire nobility reigns while its working class suffers at their hands. Sympathetic to their plight, William James Moriarty wants to topple it all. Frustrated by the systemic inequity, Moriarty strategizes to fix the entire nation. Not even consulting detective Sherlock Holmes can stand in his way. It's time for crime to revolutionize the world!" reads the series synopsis via Funimation.
The cast of "Moriarty the Patriot" anime includes Soma Saito as William James Moriarty, Makoto Furukawa as Sherlock Holmes, Chiaki Kobayashi as Louis James Moriarty, Satoshi Hino as Sebastian Moran, Yuki Ono as John H. Watson, Takuya Sato as Albert James Moriarty, Yuto Uemura as Fred Polock, Shizuka Ishigami as young William James Moriarty, Nao Toyama as Louis James Moriarty and Takuya Sato as young Albert.
"Moriarty the Patriot" Episode 1 is scheduled to air Sunday. Fans can watch the debut episode online via live streaming on Funimation and AnimeLab.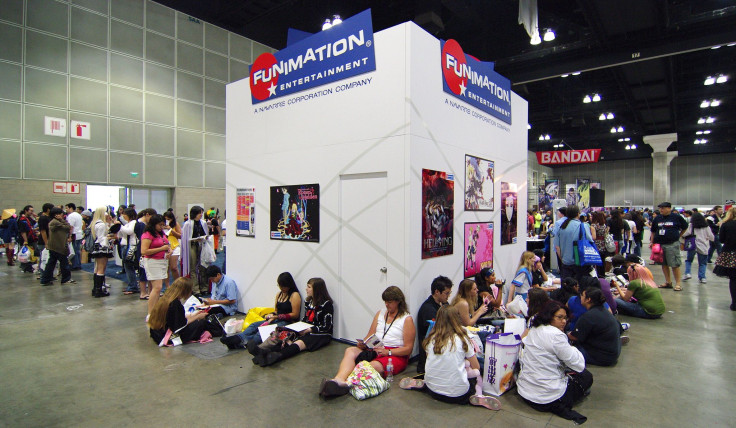 © Copyright IBTimes 2023. All rights reserved.