Mortgage Demand Increases Amid Modest Rate Drop
Mortgage applications rose by 1.2% last week for the first increase since June 24, according to a Mortgage Bankers Association (MBA) survey released Wednesday.
MBA conducted the survey, covering 75% of U.S. residential mortgage applications, for the week ending in July 29. When the 30-year fixed mortgage rate dropped last week, it was the largest weekly decrease since 2020, according to MBA.
According to MBA Associate Vice President of Economic and Industry Forecasting Joel Kan, "tighter monetary" policies from the Federal Reserve led to the largest weekly decline in two years, falling 31 basis points to 5.43%.
The rate drop led to an increase in people applying for mortgages. Still, compared to a year ago, Kan said that the number of people applying for mortgages compared to a year ago is "depressed."
The survey also found that refinancing applications rose by 2% but they are still down 82% from last year. Purchasing applications also increased by 1% but are down 16% compared to a year ago.
However, Kan sees the possibility for "a rebound" in the housing market. "Lower mortgage rates, combined with signs of more inventory coming to the market, could lead to a rebound in purchase activity," he said.
Redfin's chief economist, Daryl Fairweather, agreed with Kan. Over the weekend, Redfin reported a slight uptick in searches and home tours for the month of July.
Meanwhile, some warn that the Fed's interest rate hike could also lead to a rise in mortgage rates. That could create a decrease in applications for refinancing and mortgages.
"[Raising interest rates] means that mortgage rates are going to continue to rise and that we're going to see some pullback in the housing market, . . . And that's a function of, yes, very elevated prices that's affecting affordability, but also rising interest rates," Dana Peterson, chief economist at The Conference Board said on Yahoo Finance Live.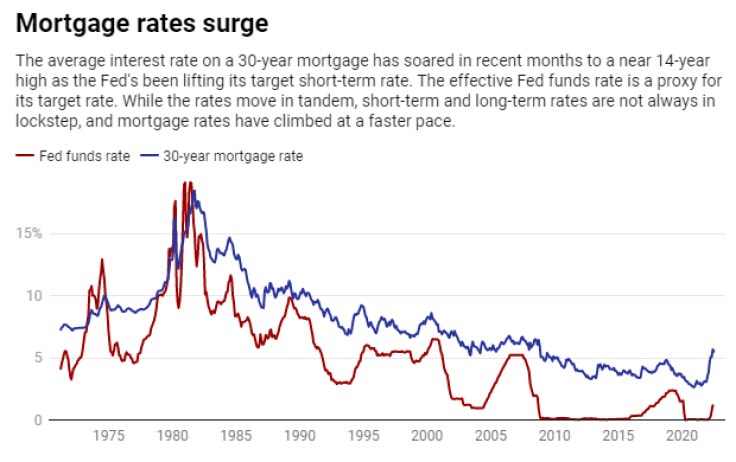 © Copyright IBTimes 2023. All rights reserved.