Mothers Day Brunch Ideas D.C.: Breakfast, Lunch and Dinner Restaurants; Cruise Reservations For Mom In Nation's Capital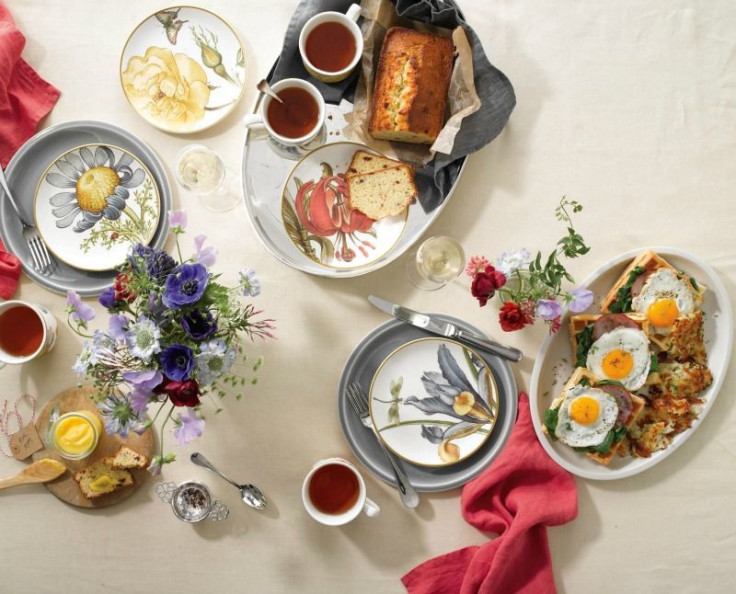 Choosing the right card for Mother's Day can be difficult, especially if one waits until the selection has been whittled down to slim pickings. Luckily, choosing a place to eat with Mom is far less time-sensitive. Like on Valentine's Day, restaurants can fill up quickly on this unofficial but widely celebrated holiday. The restaurant scene in Washington, D.C., has been aggressive about listing its Sunday offerings.
Here are a few options from a list of many compiled by OpenTable and Eater DC:
Ardeo + Bardeo, located at 3311 Connecticut Ave. NW, is offering a three a three-course Mother's Day brunch. Courses include crispy Brussels sprouts dressed with candied walnuts and pan-roasted salmon with green tomato slaw. At the price of $39 per person, the brunch can include a bottomless glass champagne for an additional $14. A children's menu is available on Sunday, but the regular brunch menu will not be, the restaurant warns.
Art and Soul, a popular Capitol Hill establishment located inside the Liaison Capitol Hill hotel at 415 New Jersey Ave. NW, will feature a Mother's Day buffet brunch. Mom can serve herself the eatery's famous fried chicken and waffles, locally sourced prime rib, quiches with seasonal produce, and an assortment of dessert cakes. The brunch buffet is $60 per adult and $25 for children up to age 12. Reservations are strongly encouraged for brunch and dinner service on Sunday.
CIRCA at Foggy Bottom, at 2221 I St. NW, features a more affordable option for Mother's Day brunch. This eatery features an à la carte brunch menu that includes small plates of calamari and chicken wings for around $12. Entrees such as the classic eggs Benedict and the less conventional short rib hash range from $12 to $16.50. Mimosas are affordable, too, at $3.
Lebanese Taverna, at 2641 Connecticut Ave. NW, will allow Mom to stuff herself on unlimited mezze plates -- baba ghanoush, crab salad ($9 supplemental) and falafel -- along with other traditional Middle Eastern and Mediterranean fare. The Sunday brunch is $36 per adult and $14 for children up to age 12.
If Mom might better enjoy taking in a meal on a luxury yacht, the Spirit and Odyssey cruise services feature buffet-style dining, DJs, dancing and views of the National Harbor from the Potomac River. Mother's Day cruise tickets start at $89 for Odyssey and $69.90 for Spirit.
© Copyright IBTimes 2023. All rights reserved.