Moto Razr 2019 Foldable Phone Photos Leaked: What To Expect
Motorola's upcoming reboot of the iconic Razr clamshell phone in the early 2000s is a foldable smartphone that has the same look as the original, but modernized to feature specs at par with today's mobile handsets.
Previous reports tried to reveal how it looked like and what it might feature, but none of them are as close to what a Dutch-speaking site and a known tipster leaked very recently.
Mobielkopen, a Dutch website focused on mobile phones, got its hands on what it claims to be images of the highly anticipated Razr foldable. These photos, also acquired by known leaker Evan Blass (as per Business Insider ), give a breathtaking look at the clamshell designed to challenge Samsung's Galaxy Fold and Huawei's Mate X.
Blass tweeted a photo showing the device in its full unfolded glory, with the display showing a skyline during the evening. The design is as how previous reports said it would be: there's a display that unfolds to a maximum 6.2 inches in length diagonally, a notch at the top (for components like a speaker), and the iconic chin that belonged to the original Razr.
Photos seen via Mobielkopen reveal more. First, there's a photo showing the device as it is being folded or unfolded. The chassis looks remarkably similar to the popular clamshell, save for what looks like a button on the chin, a round protrusion at the back of the upper half (likely a camera), and a new hinge design.
Another photo showed the device's right side, both folded and unfolded. The hinge moves as the upper half is folded. The images reveal a few buttons on the right hand side; two for volume control and another for a still unknown function.
A third image showed the device mirrored to reveal its back side when unfolded. The image reveals a smaller display at the back of the phone's upper half, and a round-shaped detail at the back of the phone's lower half.
The images do not reveal the device's specs. If previous reports are anything to go by, the Razr foldable will be a midrange device powered by a Snapdragon 710 chipset, feature 4GB or 6GB RAM, and 64GB or 128GB of storage. The device is expected to sell for around $1,500 at launch. Of course, these are still rumors; best wait for the official reveal on Nov. 13.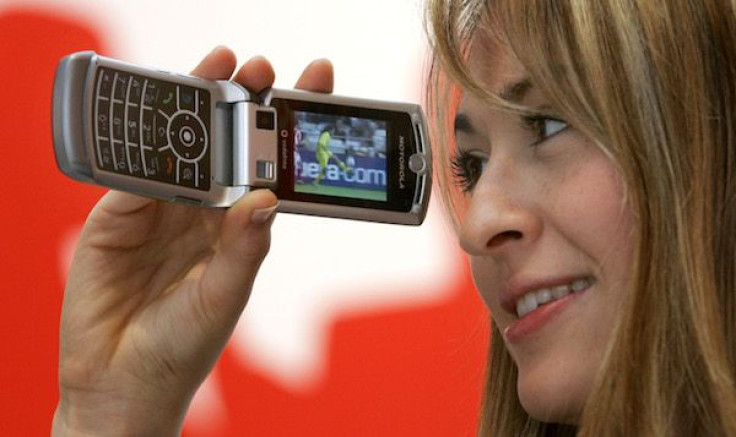 © Copyright IBTimes 2023. All rights reserved.