Mozilla Firefox Quantum vs. Google Chrome: Download Features Of Update 57 Reviewed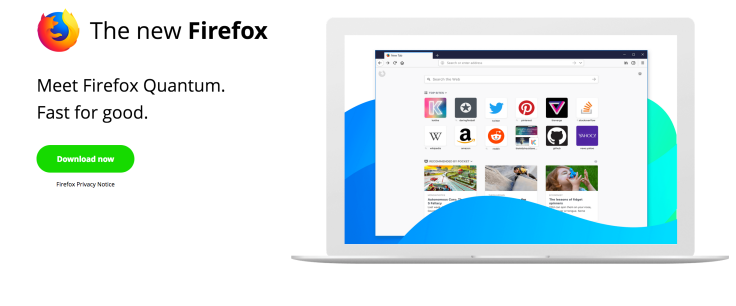 Firefox's Quantum is Mozilla's latest browser update, boasting killer speed and features. Find out how it compares to Chrome and why you should give update 57 a try, plus instructions for downloading and installing the software, here.
While Mozilla was once the browser all the cool kids were using, over the past few years, its popularity has declined. At its peak in 2009, the Firefox browser boasted usage by 32 percent of the population, making it the king of browsers. Since that time, however, the Mozilla browser steadily lost ground to Google Chrome. In Q2 of 2017, StatCounter reported Google Chrome held an estimated 63 percent of the world's desktop users leaving Foxfire in a distant second with just 13.4 percent.
With the release of its latest Firefox 57 update, dubbed Firefox Quantum, Mozilla is fighting to win back some of its former users. The company claims its updated web browser works at twice the speeds of the previous version while utilizing 30 percent less memory than Google Chrome.
But how does the new Firefox Quantum Browser actually compare? We've begun running some personal tests of our own in order to present an informed review, which we will link later. In the meantime, we've put together a list of Firefox Quantum's reported features and how they compare to Google Chrome below. We've also highlighted simple instructions for downloading and installing the Firefox 57 update.
Firefox Quantum (Update 57) Vs. Chrome: Browser Stats And Features
The standout feature of Firefox Quantum is obviously its lightness and speed. As mentioned above, update 57 boasts twice the speeds of the earlier version of Firefox but when placed under heavy pressure and compared to rivals like Google Chrome and Safari this is where the browser truly shined. According to Mozilla, the company ran tests to compare memory usage of different browsers during heavy usage. In the test, 30 pages were loaded, each in its own tab, with 10 seconds in between loads and 60 seconds of settle time at the end. When memory usage was measured the results showed Firefox Quantum using far less memory than Safari, Edge and Chrome. The browser appeared to perform best on Windows 10 computers where it managed to outperform the flagship Edge Browser.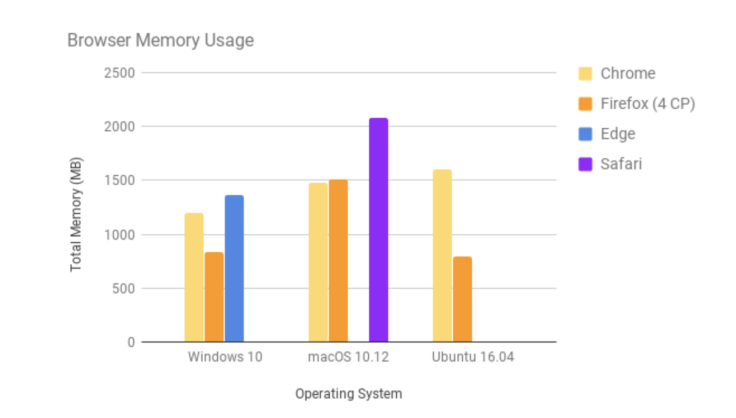 We've only had a few minutes to fiddle with Firefox Quantum, but right off the bat we can tell you download and install is simple and quick. With one click of a button, the program started downloading to my Mac and was finished in a matter of seconds with installation equally as speedy. Here are some of the new features I noticed on Desktop devices.
Firefox Quantum Desktop Features And How To Install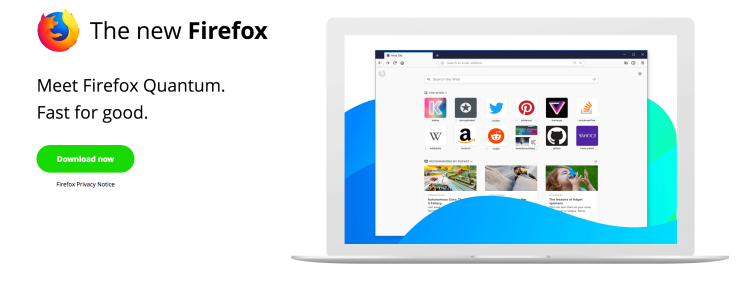 Speedy Installation - Installing the new Quantum Firefox browser is simple. Just visit www.mozilla.org and tap on the "Download Firefox" button and you'll be on your way in seconds.

Redesigned User Interface - Firefox Quantum's redesign is tailored towards bringing you the best of everything on one page. At the top of the page lies your search engine bar and just below it, your Top Sites are showcased so that you can quickly and easily go to sites you visit frequently. This is followed by a "Recommended by Pocket" section which brings you popular trending news articles being saved by Pocket users on the web. Beneath that lies a "Highlights" sections that include two types of items: Snippets - updates from and about Mozilla and Highlights - items you've recently bookmarked. If you don't like the way the new page is laid out, you can remove any of the featured items in New Tab Preferences.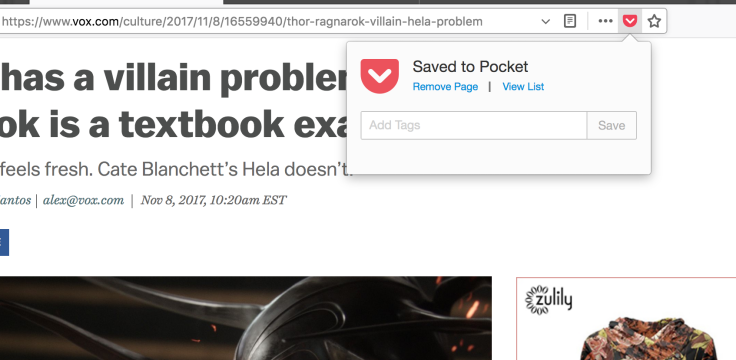 Quick Saves Via Pocket - With the new Pocket integration, you can easily save articles and web pages you want to read later by tapping on the pocket icon in the browser bar - no plugin or extension required.

Simple Syncing And Bookmark Importing - The syncing of devices and bookmarks is incredibly simple with Firefox Quantum and takes little more than a couple clicks during your first time using the browser. There's no need to enter passwords or find files to transfer. Firefox asks you which browser bookmarks you want to sync and then sets about taking care of it. When data is imported, it also includes autofill information, saved passwords and history so you lost nothing in the transfer.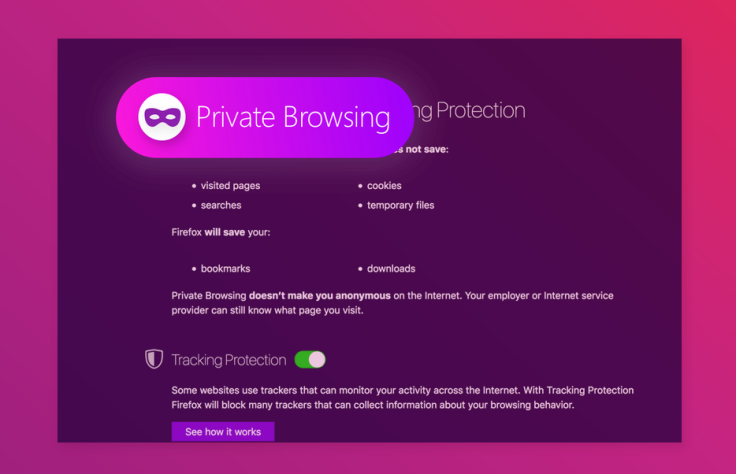 Better Private Browsing And Tracker Protection - While most browsers include a private browsing mode that doesn't store your history, Firefox Quantum goes the extra step to block hidden trackers found in many ads. Blocking these trackers found in ads and scripts also reportedly speeds up page loads by 44% .

Built-In Screenshot Tool - Screenshots play a big role in much of the work internet users do, and we were pleased to see the built-in screenshot tool located right inside the browser bar options. Simply tap the three dots in the browser bar, select the screenshot tool and tap in the area of the screen you want to copy to activate it. You can adjust the size of the clip or there are options for grabbing the entire screen or webpage as well.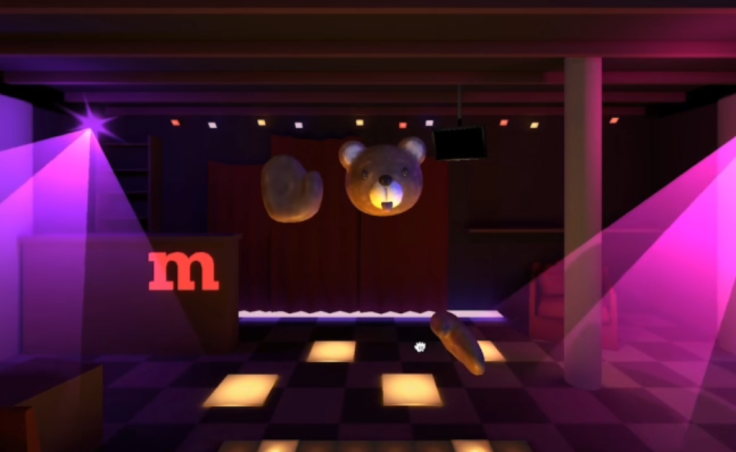 Gaming & VR Support - Firefox Quantum has been engineered for next-gen gaming, with built-in support for WASM and WebVR. No additional installations needed!

Customization - As with previous Firefox browsers, Quantum allows you to customize your browser via Extensions and Themes.
FOR FREE to continue reading
✔️ Unlock the full content of International Business Times UK for free
offer available for a limited time only
✔️ Easily manage your Newsletters subscriptions and save your favourite articles
✔️ No payment method required
Already have an account?
Log in
© Copyright IBTimes 2023. All rights reserved.