Multiple Journalists Test Positive For COVID-19 After White House Correspondents Dinner
KEY POINTS
Several attendees of Saturday's White House Correspondents' Dinner have tested positive for COVID-19
The cases are numbered in the "single digits," according to the event's organizer
Among those who tested positive were journalists and Secretary of State Antony Blinken
Several people who attended the White House Correspondents' Dinner (WHCD) last weekend have tested positive for COVID-19.
Reporters and staffers from ABC News, CBS News, NBC News, Politico and other news organizations who went to Saturday's gala held in the Washington Hilton hotel caught the virus following the event, as per CNN, which also had affected staff members.
The cases numbered in the "single digits" so far, CBS News Radio correspondent and president of the White House Correspondents' Association, Steven Portnoy, told The New York Times on Tuesday.
Among those who tested positive for the coronavirus were Steve Herman, the chief national correspondent for Voice of America, and ABC News' chief Washington correspondent Jonathan Karl, according to the outlet.
Karl, who has since started participating in contact tracing, shook hands with President Joe Biden and sat next to American socialite Kim Kardashian during the WHCD, a report by Politico said.
"[Karl] tested positive for COVID Monday night but tested negative on Saturday afternoon before the White House Correspondents Dinner by medically-supervised staff. He had no symptoms on Saturday," a person familiar with the matter said.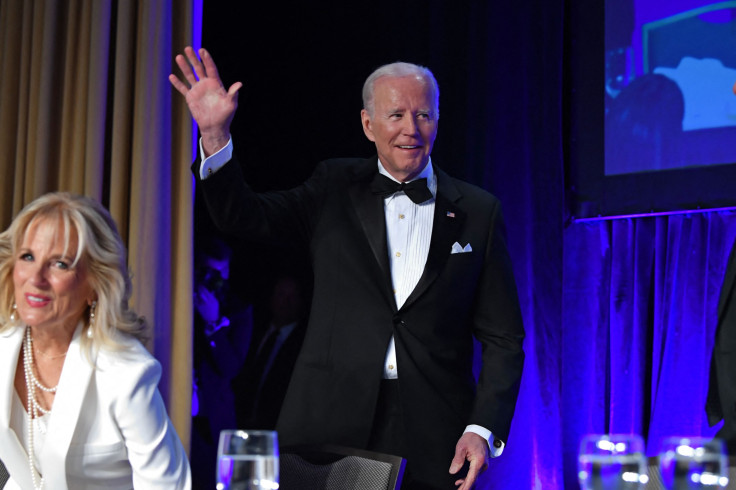 Secretary of State Antony Blinken also tested positive for the coronavirus Wednesday after attending the WHCD, his department revealed, according to a report by the Associated Press.
The official, who is fully vaccinated, has been experiencing mild symptoms.
Attendees of the WHCD were reportedly required to show proof of vaccination and a negative same-day COVID-19 test.
"We worked hard to publicize our protocols and encouraged those eligible to get booster shots in the weeks leading up to the dinner," Portnoy told CNN.
"Our event implemented protocols that went beyond any guidance or regulation issued by the CDC or the DC health department. We wish anyone who may not be feeling well a speedy recovery," he added.
In his speech at the WHCD, South African comedian Trevor Noah joked that the event would become a COVID-19 superspreader.
"It is my great honor to be speaking tonight at the nation's most distinguished superspreader event," Noah said to a laughing audience.
Washington D.C. has reported 134,114 positive COVID-19 cases and 1,317 virus-related deaths, based on publicly available data provided by the local government.
© Copyright IBTimes 2023. All rights reserved.