'The Muppets' Adds Liam Hemsworth; 'Hunger Games' Actor To Play Himself In ABC Comedy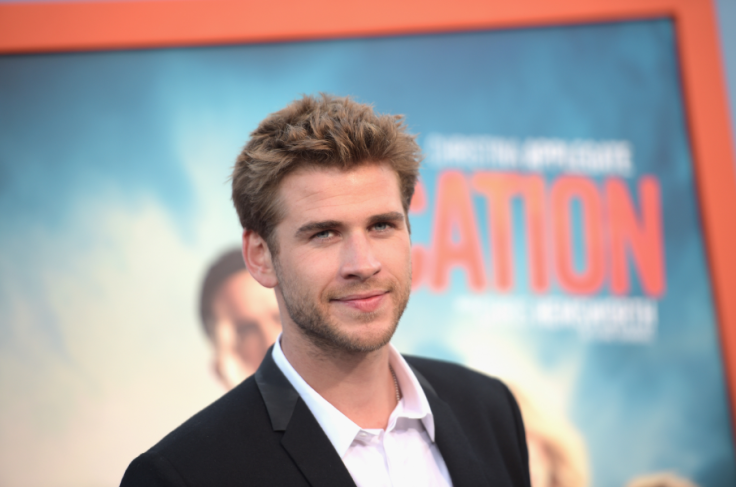 Move over, Kermit! Looks like there's a new Hollywood hunk joining the cast of "The Muppets."
On Monday, Entertainment Weekly revealed the exciting news that "Hunger Games" actor Liam Hemsworth will be making his way to the hit ABC series that's set to debut in the fall. According to reports, the Aussie heartthrob will be play himself on the Mockumentary series, which follows the storyline of our favorite, plush characters producing their own series (starring Miss Piggy) on the ABC network.
But Hemsworth won't be the only celebrity spotted throughout the star-studded series. During the 2015 Television Critics Association summer press tour, Kermit divulged during "The Muppets" panel that the comedy, which focuses around his ex-beau's new late-night talk show, "Up Late with Miss Piggy," will feature a new celebrity guest star every week.
"They are the best people in all of show business," Kermit confirmed before Miss Piggy started to name drop. Apparently Reese Witherspoon will find herself being interviewed by the fabulous pig in the upcoming sitcom. "She jumped at the chance, oddly," Kermit spoke of the "Wild" star wanting to appear on the Bill Prady and Bob Kushell produced series.
Kushell added that "The Muppets" will also add some musical flair to the show, revealing that they booked Imagine Dragons to appear on the impending TV series.
"There will be very top-notch singer-songwriters, performers, bands on the show and musical acts," the executive producer teased. "But the show is not a variety show. It's not about that. ... So you'll see parts of the show with bands on ['Up Late with Miss Piggy' ], but there won't be a full act, per se."
During the 2015 San Diego Comic Con, Kushell explained the premise behind filming a late night show within the comedy sitcom. "The whole show takes place behind the scenes at 'Up Late with Miss Piggy,'" Kushell said, adding that the faux talk show will air after Jimmy Kimmel's late night show.
And if you thought the karate-chopping pig was nervous about her small screen debut -- think again!
"Am I worried about being the first woman in late night TV? Absolutely not!" the Twitter account for Miss Piggy stated. "I've always been a trend setter, you know. Move over, boys!"
You heard her, Liam. Scoot!
"The Muppets" will air Tuesday, Sept. 22, on ABC.
© Copyright IBTimes 2023. All rights reserved.