Musk Is Now Dad Of 9, Had Twins With Neuralink Exec Weeks Before 7th Child's Birth
KEY POINTS
Elon Musk welcomed the twins weeks before his second child with Grimes was born, a report claimed
He and Neuralink executive Shivon Zilis filed a document to change the babies' last name to Musk
The tech billionaire now has nine children in his brood
Elon Musk reportedly fathered twin children with Neuralink executive Shivon Zilis in November 2021. A court document petitioning to change the babies' last names to Musk revealed the births.
Zilis is the director of operations and special projects at Musk's Neuralink startup. Prior to that, she served as a project director at Tesla. She gave birth to the twins just weeks prior to the arrival of Musk and Grimes' second child born via surrogate, Insider reported. International Business Times was not able to independently verify this report.
Zilis and Musk filed a petition to change the last names of their new kids in order to "have their father's last name and contain their mother's last name as part of their middle name," the outlet noted further.
The document doesn't mention the nature of Zilis and Musk's relationship. However, Zilis, a previous resident of San Franciso, reportedly moved to Austin three months prior to the births. The address was listed under her and Musk's name in the name-change petition.
Insider said Musk and Zilis did not respond to requests for comments.
The Tesla CEO has been a population growth advocate for years. "Most people think we have too many people on the planet, but actually, this is an outdated view," Musk said at 2019's World Artificial Intelligence Conference in Shanghai, as per CNBC. He further said that the biggest problem the world could face in the next 20 years is population collapse.
Two years prior to the speech he tweeted, "The world's population is accelerating towards collapse, but few seem to notice or care."
In May this year, he shared statistics highlighting the U.S. fertility slump since 1940. "Contrary to what many think, the richer someone is, the fewer kids they have. I am a rare exception. Most people I know have zero or one kid," he then wrote.
He wrote another tweet about population decline in June, noting, "Past two years have been a demographic disaster."
"I mean, I am doing my part haha," he said in another tweet.
With the arrival of the twins, Musk now has nine kids in his brood. He is also a father to 17-year-old twins Xavier and Griffin and 15-year-old triplets Kai, Saxon and Damian. Xavier, assigned male at birth, came out as transgender earlier this year. A name and gender change petition revealed that she now identified as Vivian Jenna Wilson and dropped the surname Musk.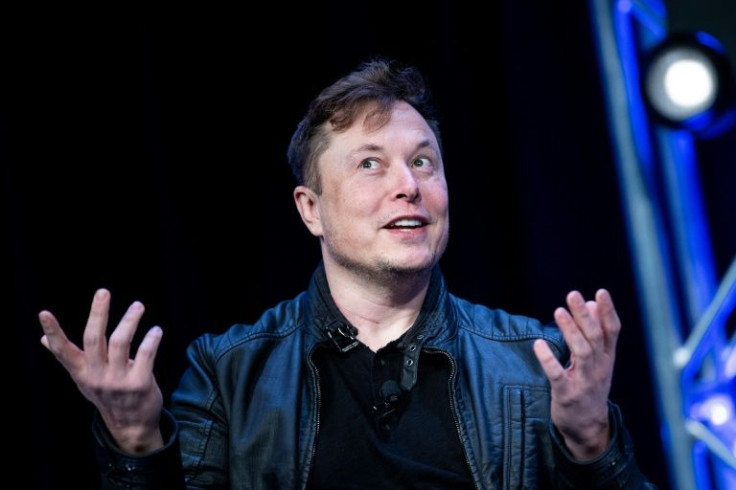 © Copyright IBTimes 2023. All rights reserved.