'My Hero Academia' Chapter 357 Leaks, Spoilers: Endeavor's Rage
KEY POINTS
"My Hero Academia" Chapter 357 is coming out Sunday
The chapter will be available on Manga Plus and Viz
The manga is based on the original work by Kohei Horikoshi
A new set of spoilers from "My Hero Academia" Chapter 357 is out now. Endeavor will take on All For One in the latest episode.
The chapter opens with All For One using a force field quirk to protect himself from Endeavor's attack. He knows that the last attack was a close one and he recalls his encounter with All Might.
He notes that a wounded hero is extremely dangerous. Meanwhile, Endeavor is furious as his right arm has not yet regenerated from the fire. The hero then appears right in front of All For One. The villain is surprised by Endeavor's sheer speed, which is due to Hawks' feathers.
Hawks uses his feathers to propel the hero. Endeavor creates a massive fist and hits All For One using Vanishing Jet Burn.
All For One takes the attack and lands up on the ground. When Hawks asks why he didn't choose Prominence Burn, Endeavor replies that All For One was using force field as defense and he did not want to waste Prominence Burn. Hawks is glad that Endeavor has cooled off.
Kamui sees All For One is down and immediately takes other heroes so that they can escape.
However, the heroes are disappointed because they want to fight and finish All For One. Endeavor is ready for his next attack and even manages to cut through the opponent's force field.
Endeavor starts dragging All For One along the ground and the latter reveals he can't move without his mask. At one point, All For One even tries to touch Endeavor and steal his quirk. However, Endeavor shoots fire from his eyes at the villain before he can make any sort of contact.
In "My Hero Academia" Chapter 357, Endeavor notes that the past cannot be erased and all the anger, punishment and resentment will stay with him. But, the hero wants to fight for a better future.
He doesn't want the younger heroes to suffer because of his mistakes from the past.
Later in the chapter, Endeavor finally uses Prominence Burn to reduce All For One to ashes. He confirms the villain is unable to regenerate and even if he is hiding a trick or two, he is too weak to counterattack.
However, Hawks wants Endeavor to get away from his body. Toward the end of the chapter, All For One reveals his evil plan as he is not dead yet.
The chapter concludes with a shot of Yoichi, who is the first One For All user.
The leaks and spoilers of "My Hero Academia" Chapter 357 are shared by a Discord user named Rukasu.
"My Hero Academia" Chapter 357 is scheduled to release this Sunday. Fans can read the chapter online on Manga Plus and Viz. The manga is based on the characters created by Kohei Horikoshi.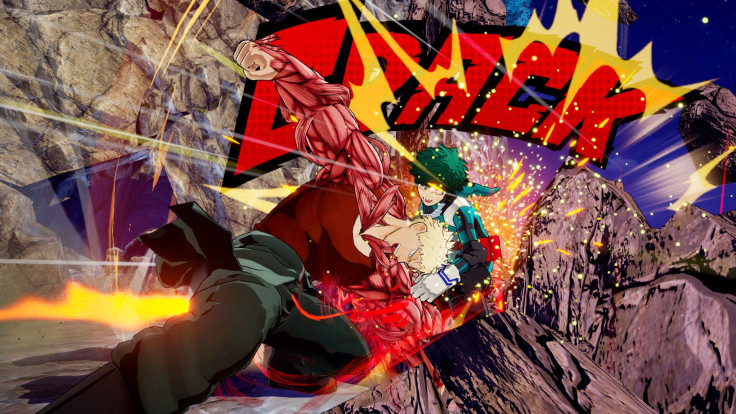 © Copyright IBTimes 2023. All rights reserved.