'My Hero Academia' Season 5, Episode 2 Live Stream Details: How To Watch Online, With Spoilers
KEY POINTS
Deku will meet the predecessors in a weird dream
Endeavor is recovering after the battle against a mysterious Nomu
"My Hero Academia" Season 5, Episode 2 is airing Saturday
Izuku Midoriya or Deku will take a peek at the hidden secret between All For One and One For All in "My Hero Academia" Season 5, Episode 2. The new episode is called "Vestiges."
The official preview trailer for the upcoming episode shows Hawks meeting Endeavor in the hospital. After the brutal fight against the Nomu in the last season, Endeavor remains badly wounded but is recovering.
The trailer reveals Dabi from the League of Villains will appear in "My Hero Academia" Season 5, Episode 2. In the previous episode's post-credits scene, Hawks, secretly, meets Dabi in a vacant warehouse. It remains to be seen what Dabi has in mind.
Meanwhile, Deku sees a weird dream and will meet the predecessors. He wants to unravel the mysteries of One For All and All For One. Meanwhile, the debut episode of the season showcased the mock battle when fake villains entered the grounds of the U.A. Academy.
"Last time we saw Endeavor and Hawks who had won against a terrifyingly strong High-end Nomu. But then the one who appeared in front of Endeavor who got himself beaten up is LOV's Dabi. So how will Endeavor and Hawks get away from this crisis!? On the other hand, one-night Izuku saw a weird dream. The one who appeared in front of Izuku that couldn't speak was OFA and the other man who called OFA as 'little brother...'," the synopsis for "My Hero Academia" Season 5, Episode 2 read, as per Atsu's tweet.
The cast of "My Hero Academia" anime includes Daiki Yamashita as Izuku Midoriya, Nobuhiko Okamoto as Katsuki Bakugou, Yuuki Kaji as Shoto Todoroki, Daichi Endō as Twice, Aoi Yūki as Tsuyu Asui, Eri Kitamura as Mina Ashido, Hiro Shimono as Dabi, Hiroshi Kamiya as Kojiro Bondo, Hiroyuki Yoshino as Present Mic, Kenta Miyake as All Might, Kouki Uchiyama as Tomura Shigaraki, Hitomi Nabatame as Setsuna Tokage, Kosuke Miyoshi as Mashirao Ojiro, Misato Fukuen as Himiko Toga, Tsuguo Mogami as Mr. Compress, Yūichi Nakamura as Hawks and Yūki Shin as Natsuo Todoroki.
Fans can watch "My Hero Academia" Season 5, Episode 2 online on Crunchyroll and Funimation. The episode will live stream in Japanese with English subtitles Saturday.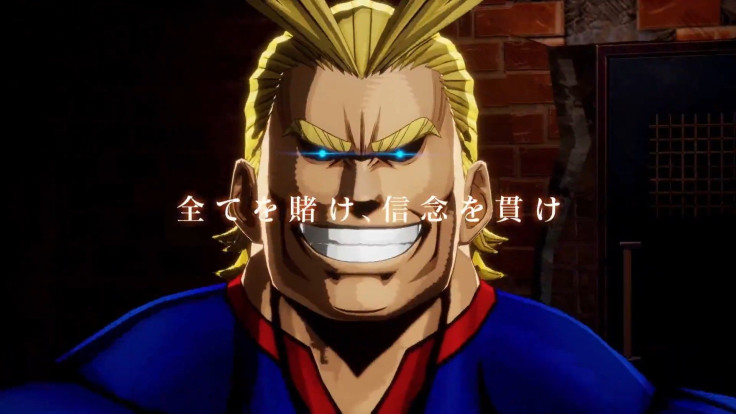 © Copyright IBTimes 2023. All rights reserved.