'My Hero Academia' Season 5, Episode 9 Live Stream Details: How To Watch Online, With Spoilers
KEY POINTS
Class A and Class B enter the fourth round
All eyes are on Bakugo and Tokage
"My Hero Academia" Season 5, Episode 9 is airing Saturday
The tournament is set to enter the fourth round after the nail-biting conclusion of the third round. "My Hero Academia" Season 5, Episode 9 is titled Early Bird.
Team A and Team B are in the fourth leg of the tournament with one win, one loss and one draw. The official promo trailer for "My Hero Academia" Season 5, Episode 9 shows Class A's team members preparing for the upcoming round.
Class A sends Sato, Jiro, Bakugo and Sero. It is a fairly balanced team but they need to be careful as Class B is bringing in Tokage.
Fans can expect a battle between Katsuki Bakugo and Tokage in the upcoming installment.
In the previous episode, Tensei Iida and Juzo Honenuki continue the battle after Shoto Todoroki's massive ice attack that engulfed a significant portion of the battle zone. Honenuki, who is buried under a thick layer of snow, powers up and goes full throttle.
He uses his new power, called Recipro Turbo, to go after Iida. At this point, Iida wonders if Honenuki can beat him using the new power. When Honenuki hits him, Iida is blown away. He knows he cannot counter Honenuki in his current form.
Iida decides to retreat and head over to Tetsutetsu and the others.
Meanwhile, Izuku Midoriya and his classmates are watching the match on a giant screen. Midoriya is surprised to see Honenuki and comments he is even faster than Gran Torino.
The cast of "My Hero Academia" anime includes Daiki Yamashita as Izuku Midoriya, Nobuhiko Okamoto as Katsuki Bakugou, Yuuki Kaji as Shoto Todoroki, Daichi Endō as Twice, Aoi Yūki as Tsuyu Asui, Eri Kitamura as Mina Ashido, Hiro Shimono as Dabi, Hiroshi Kamiya as Kojiro Bondo, Hiroyuki Yoshino as Present Mic, Kenta Miyake as All Might, Kouki Uchiyama as Tomura Shigaraki, Hitomi Nabatame as Setsuna Tokage, Kosuke Miyoshi as Mashirao Ojiro, Misato Fukuen as Himiko Toga, Tsuguo Mogami as Mr. Compress, Yūichi Nakamura as Hawks and Yūki Shin as Natsuo Todoroki.
Fans can watch "My Hero Academia" Season 5, Episode 9 online on Crunchyroll and Funimation. It will live stream in Japanese with English subtitles this Saturday.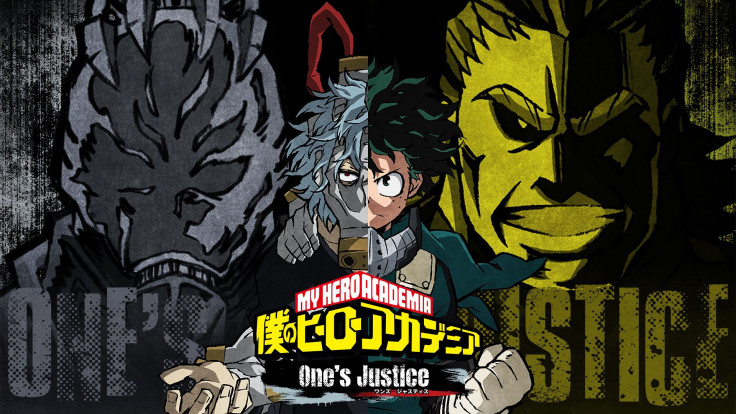 © Copyright IBTimes 2023. All rights reserved.