'My Isekai Life' Episode 4 Live Stream Details: How To Watch Online, Spoilers
KEY POINTS
"My Isekai Life" Episode 4 is airing Monday
The episode will stream on Hidive
The anime is based on Shinkoshoto's original story
A dragon is found in Delight Forest and needs to be taken under custody in "My Isekai Life" Episode 4. The new episode is titled "Truly Unusual Situations!"
The official website has unveiled the spoiler stills and synopsis of Episode 4. A subjugation team is formed in the city to counter the dragon.
The team is supposed to launch an attack in the morning, but Yuji heads for the forest with slimes and Proud Wolf at night before the subjugation team starts its operation.
In the last episode, Yuji and his friends started looking for the Earth Dragon. However, they were unable to find it. Even Yuji's slimes failed to gather any intel about the monster's presence.
Meanwhile, Yuji went for his Adventurer Registration Examination and it started with sizing up the magical abilities of the participants.
The instructor was surprised to witness Yuji dominating the first round. And in the subsequent rounds, Yuji displayed his powers and cleared the test.
"Getting isekai'd to a magical world and developing incredible powers is every otaku's wildest dream, but for salaryman Yuji Sano, it's the stuff of absolute nightmare! He's in the middle of a mountain of work when he gets unwillingly pulled into a fantasy realm, where he accomplishes the enviable feat of developing a second character class by making the most of his Monster Tamer abilities," read the official synopsis of "My Isekai Life," as per Sentai.
"Now he's traded the office for adventuring to make a living, but he keeps getting roped into major events because his powers are unmatched, second to none — and he doesn't even realize it yet!" it continued.
"My Isekai Life" anime is based on the original story by Shinkoshoto.
The opening theme song is performed by the three-member rock outfit Non Stop Rabbit. The ending theme song, titled "Gohan da yo! Dadadadan!!" is performed by Surachanzu △.
"My Isekai Life" Episode 4 is airing Monday. Fans can watch the episode online on Hidive. The installment will stream in Japanese with English subtitles.
The anime is also called "My Isekai Life: I Gained a Second Character Class and Became the Strongest Sage in the World!"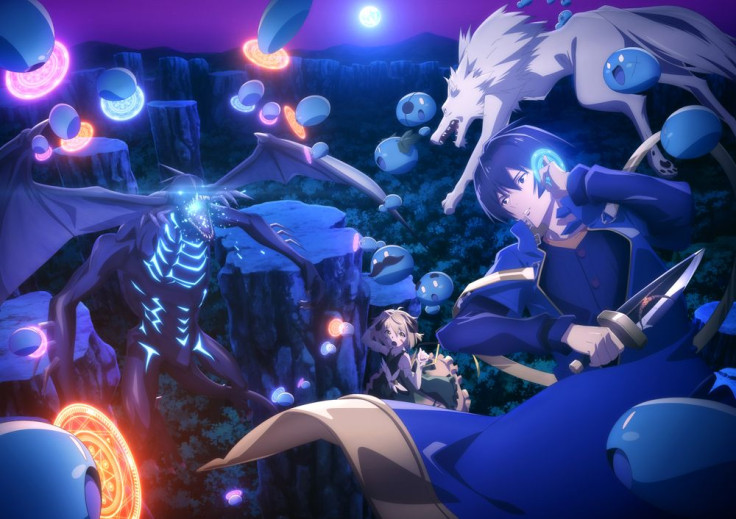 © Copyright IBTimes 2023. All rights reserved.