'My Sweet Holiday' Lifetime Movie Premiere: Trailer, Synopsis, Cast
It may be hard to believe, but the final new premiere of "It's A Wonderful Lifetime" 2020 is finally here, closing out this year's holiday event as quickly as it started. The final film fans can see before looking ahead to a new slate of holiday classics in 2021 is "My Sweet Holiday," starring Malone Thomas and Jason Burkey.
The film certainly will be a sweet treat for fans, as it will be one of their first times seeing Thomas, who has had previous credits in a handful of episodes of TV shows but has not made a Lifetime debut yet. As for Burkey, fans might recognize him from a handful of films, including "Miracle on Christmas," "You Can't Take My Daughter," "Country Christmas Album" and "Coffee Shop."
So what can fans expect in this final new holiday film?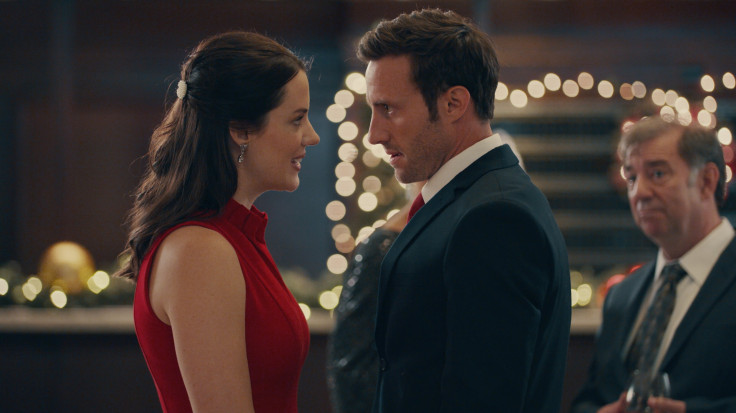 "When Sadie's (Thomas) boyfriend cancels their holiday plans, she decides to spend Christmas with her parents back in her hometown, only to find out they've sold the family's beloved chocolate store to a stranger who knows nothing about chocolate," a synopsis reads. "Begrudgingly, her father convinces her that she'd be the obvious choice to help teach the new owner (Burkey) everything she knows about chocolate."
As Sadie continues working with the man who is taking over, she quickly starts to find a little more than a renewed passion for making sweets.
"In the middle of planning the perfect retirement party for her parents, she discovers that not everything has to be perfect," the synopsis continues. "And sometimes, when you least expect it, you find love."
"My Sweet Holiday" premieres Friday, Dec. 25 at 8 p.m. EST on Lifetime.
© Copyright IBTimes 2023. All rights reserved.