My Worst Tech Decision: Xbox, Apple Watch, PSP, Windows Phone, Sonos And More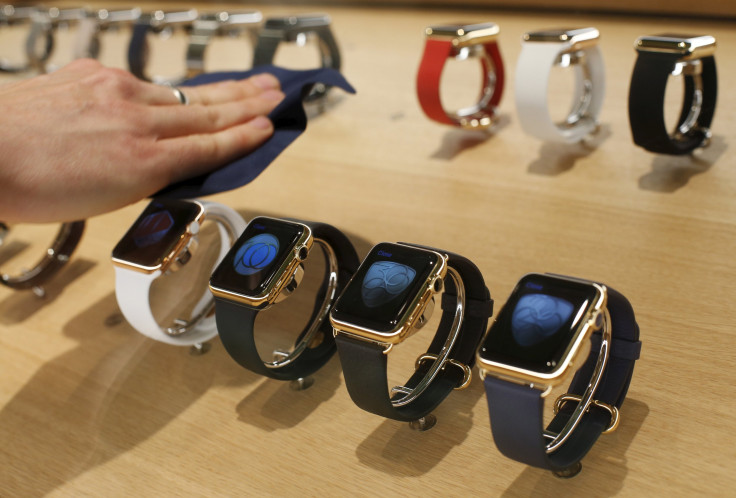 We've all made them: really bad technology decisions we wind up regretting. Maybe it's the Microsoft Zune you bought in 2005; the Windows Phone you bought because you wanted to be different; or that time you decided to leave your Wi-Fi open, well, just because.
Bad tech decisions aren't necessarily about bad tech. By most accounts, the Apple Watch is a truly remarkable device. But great tech can still represent a very bad decision for the person who makes it. It can also have cascading effects. Let's say you decided to go all-in with Picasa and then Google shuts it down or makes it unusable. Bad decision. Or you subscribe to Apple Music and find out you can't play it through your Sonos speakers. Bad decision.
It's also not about the tech itself: It's the story behind the bad decision that's interesting. International Business Times is going to be collecting these stories, but we're going to start with some confessions of our own. So here are our Worst Tech Decisions. What's yours? Let us know below or through Twitter or Facebook.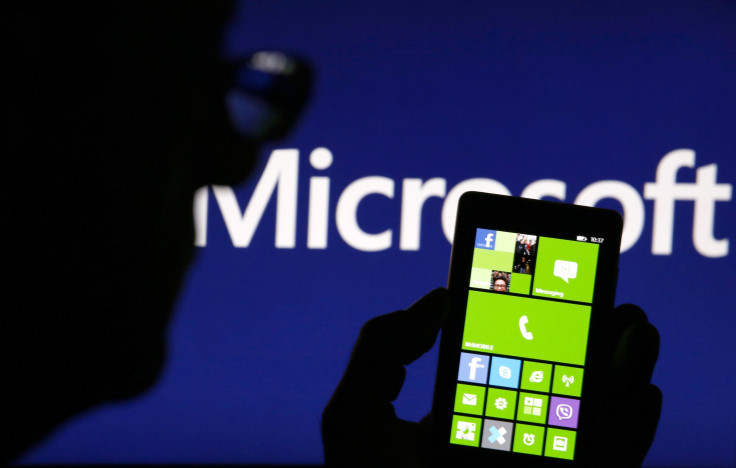 Dion Rabouin, 29, Weekend Editor
Windows Phone, 2014
The worst tech purchase I ever made was the Windows Phone Nokia Lumia 540. It seemed like a good idea at the time -- the phone had a sleek-looking operating system, decent camera and, most importantly, it was available for less than $100 without a carrier contract plan. I had recently emancipated myself from the tyranny of two-year contracts and was on my way to South America for a few months, so the phone seemed like a perfect fit.

I enjoyed the tile display, and the operating system was functional, so overall I was happy. That lasted until I had been in Brazil for about a week. I elected not to buy an international 3G Internet plan, thinking that Wi-Fi would be readily available, and it was, just not for me and my Windows Phone.

Eventually, I tried to purchase an Internet plan, but none of the service providers in the country have chips that work with Windows Phone. I even tried to take it to a few off-the-grid "repair" shops, all of whom told me that they had no idea what to do with "that" phone.

The worst thing was the apps -- or lack thereof. Windows Phone didn't have YouTube, so even if I managed to connect to the Internet, when I wanted to watch a video, I'd have to go to the YouTube website. The maps app was sluggish and slow and gave me incorrect directions. Dropbox and Google Drive were also noticeably absent.

But the most egregious omission was Tinder. Every eligible bachelor I met during my travels told me ad nauseam about the magic that was happening for them on Brazilian Tinder. I tried the Windows Phone alternative, but the only person who ever showed up as "available" was on the other side of the country and not cute.

I finally tried to sell it or offer it for trade at a couple of the electronics chop shops outside the favelas in Rio de Janeiro. Everyone turned me down.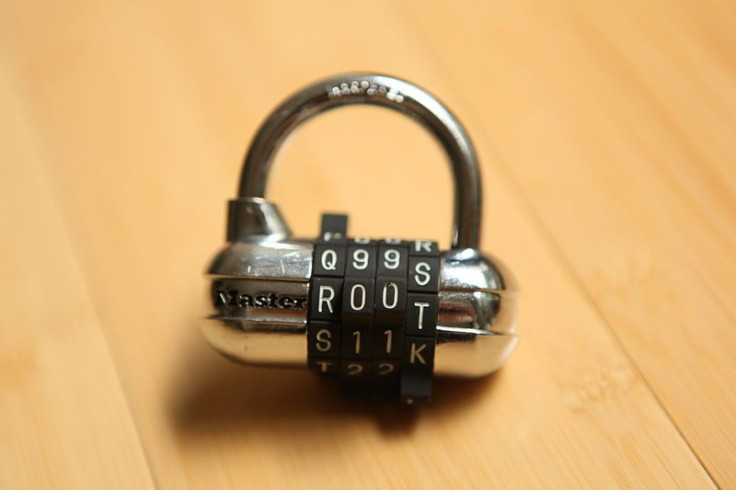 Eric Markowitz, 27, Senior Writer
Changed Passwords, 2013
Mine isn't so much a bad decision as it has been a series of bad decisions: my online passwords. At some point during the National Security Agency leaks, I decided it would be smart to change up all my passwords. Obviously, if the big bad guhberment wanted to track my activities online, I'm sure they could -- but somehow having a one-password-for-all approach just seemed sort of amateurish in a world of hacks and data breaches.
So I changed all of them. Did I write them down somewhere? Of course not. Somehow, I convinced myself in this moment of hubris that I could simply remember each password for each account I owned.
This list included my cable bill, my credit-card bill, my apartment building's online management system, my Facebook, my Gmail, my Instagram, my Twitter, etc., etc.
It didn't take long for this plan to crumble.
Hours of my life were inevitably sucked away in endless loops of security questions (Who was my best friend in fourth grade, anyway?), annoying SMS verification codes and misunderstood Captcha snafus (I am not a robot, but I swear those things make me feel illiterate).
Eventually, I conceded that my plan of password memorization would no longer work. So I created a solution -- one that I don't care to list publicly -- but I'm glad to say the problem is essentially fixed.
It was a lesson learned: At a time when our lives are all increasingly managed and accessed online through usernames and passwords, it's a terrible decision to try to keep it all in your head.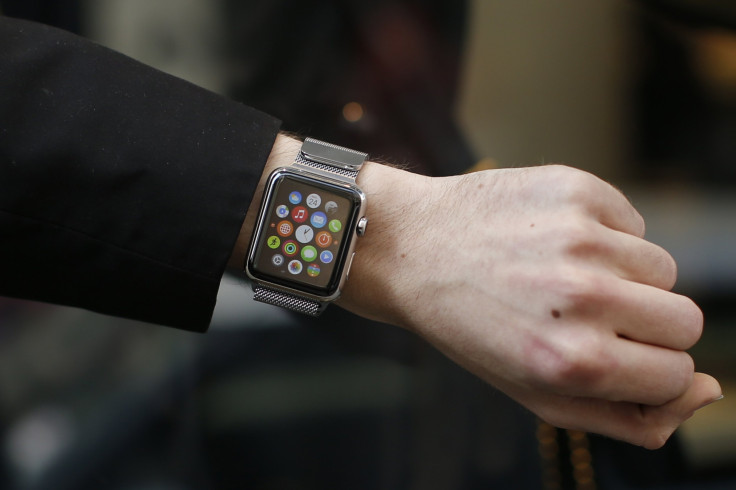 Kif Leswing, 26, Staff Writer
Apple Watch, 2015
On April 10, I set my alarm for 3 a.m., woke up and charged nearly $400 to my credit card. Two weeks later, a 38mm Apple Watch Sport was delivered to my apartment. I immediately put it on.
Two and a half months later, my left wrist is bare. My Apple Watch works fine. I simply don't wear it anymore. One day, I forgot to charge it -- it requires a daily charge -- and had to go without it for a day. I realized that it didn't really do anything substantial for me, and, since then, my Apple Watch has been an occasional accessory, not a daily companion.
It's not that the Apple Watch isn't without a few compelling features. I loved receiving iMessages on it, and being able to check my heart rate with a tap is a great party trick. The hardware is awesome.
But it's not without its flaws. One of its most talked-up features is that it taps you every hour if you've been sitting too long. Sitting is the new smoking, after all. But even that feature had unexpected downsides. It taps you when you're in a movie, for instance. (Of course you're sitting!) And sometimes I would manage to enter a good state of concentration only to have a notification to stand interrupt my flow.
You can turn that feature off, but still -- it's a major selling point for the device. It's just not quite smart enough yet. I'm sure that future versions will work out the kinks.
There's been a lot of talk lately about Apple Watch -- the most anticipated tech product in recent memory -- having sales issues after its launch. But I think a bigger danger to the product becoming a mainstream success is the risk that early adopters have already started to leave them in drawers. I certainly have.
It goes to show sometimes you should skip first-generation tech products. Does anyone want to trade a pair of Google Glass for an Apple Watch in nearly mint condition?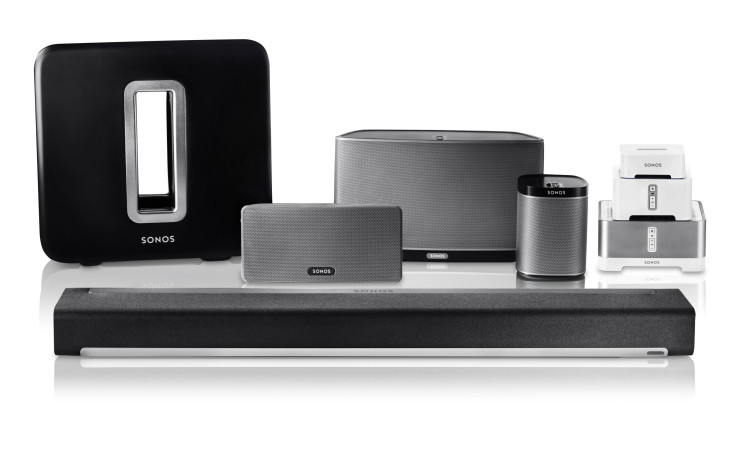 Michael Learmonth, 45, Tech, Media & Culture Editor
Sonos, 2014
In hindsight, it was probably the advertising. The pitch made it seem so elegant: one speaker, or a system of speakers, to put an end to all the components, wires, remotes and frustration. Want more sound? Add a speaker! Want to add sound to another room? No problem! They looked cool, unobtrusive and easy to set up and use. So when my in-laws asked me to provide gift ideas for them I barely hesitated: Sonos!
That was December 2014. Today, six months later, I wished I loved my Sonos, but I don't. I thought my wife and daughter would use it, but they prefer to "listen" to their music on YouTube through tinny laptop speakers. The biggest problem is the app. It's inscrutable, but you have to use it to make the speaker work. My wife and daughter could not be bothered to even try to figure it out. I continually make the effort, just so I don't have to declare the exercise a failure.
Sonos works with Pandora, Spotify, Rdio and many other services, but its app is so much worse and only works with a limited set of features. The Spotify app is great. Spotify on Sonos? Not at all great. And no compatibility with Apple Music, at least for now. Then there's the fact that my Sonos can't be the speaker system to rule them all because it does not work with my TV, or even Apple TV (no, I did not get the $700 Sonos Playbar). Nor can you throw your computer or laptop sound to the system. So another fail: I still have two speaker systems in my living room, one more than any rational tech setup should require.
My Sonos came with a $20 gift card that I've been carrying in my wallet, but I have no idea what it's for (credit toward a second speaker, maybe? Some subscription Sonos service?). For the longest time, Sonos' tech support was only available work hours on weekdays. I see that's now changed, so maybe I'll give them a call to find out: Is it me or is it Sonos?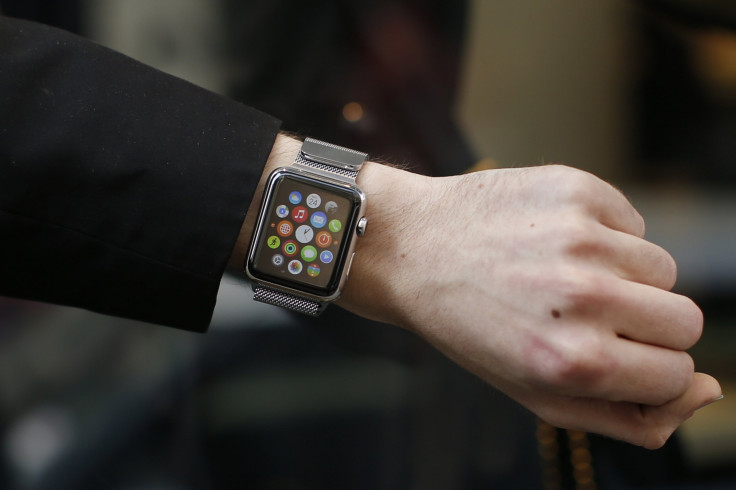 Mike Brown, 23, Tech Fellow
Xbox, 2002
It was coming up to my 10th birthday, and I still wasn't too sure what to ask for. I then stumbled across a leaflet about a new Microsoft games console. It had a hard drive! It was really fast! It could go online at some point in the future! So I asked my mum if I could get an Xbox for my birthday. She was a bit reluctant at first, but then agreed.
When it first came out in the U.K., it cost £300 (just over $460 at today's exchange rate). A bit pricey, but come on. The thing didn't need memory cards! It was a money-saving investment. Probably. My birthday came around. April 17, 2002. I was ecstatic. Sure, it was quite expensive, but I was eternally grateful, and I had the console to end all consoles, and it was the best thing in the world.
On April 18, 2002, the very next day, Microsoft reduced the price of the Xbox by £101 ($156).
In hindsight, I couldn't have been too upset. Microsoft gave customers two free games and a controller to compensate. But it was a brutal lesson to learn, at a very young age. Early adopters never win.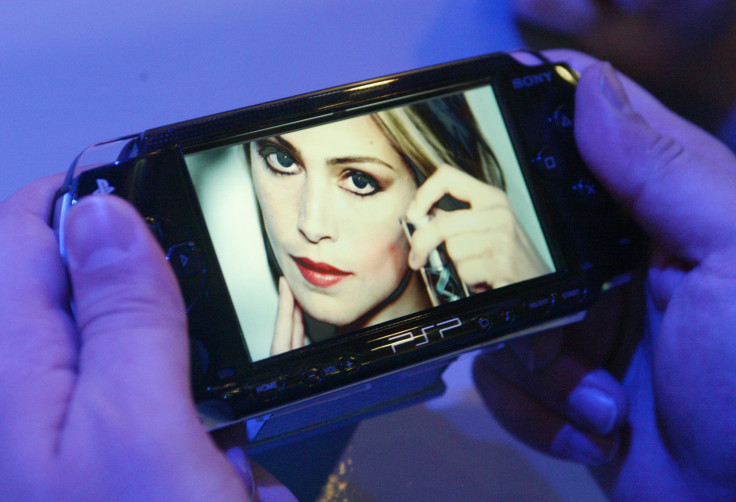 Saira Mueller, 26, Tech Fellow
PlayStation Portable, 2005
When the PSP was first announced, I was so excited I literally spent hours researching it (I was 16), I loved my GameBoy and my PlayStation, and the PSP seemed like the perfect mix of the two -- just with a high-res wide-screen display. It seemed like the perfect road-trip companion to distract me from the monotonous Australian landscape we often drove through for hours on end. I took every extra work shift I could just to be able to afford it.
I bought the PSP the first day it came out, and for the first month it felt like the best decision ever. Despite the lack of games that were available at the time -- I pretty much only played "Ridge Racer" and the occasional "FIFA" because almost all of the games were sports-related -- I spent hours every day hunched over the screen.
After a month, I was getting over it very quickly. I ended up watching more movies, listening to music and watching music videos on the PSP than playing games. It was like a glorified expensive personal mini-TV. The fact that games each cost $80 AUD ($60) didn't help. Once I'd finished "Ridge Racer," I ended up putting it in a drawer, taking it out only when "The Sims 2" came out, but it was swiftly back in the drawer again.
I started to regret the amount of money I spent on it. While the PSP was useful for road trips, every aspect of it was ridiculously overpriced. After a few months of it being in the drawer, I ended up giving it to my brother (like the majority of my purchases -- I have a short attention span): He got more into it than I did, but I remember seeing it at the bottom of his drawer less than a year later.
Got a terrible tech decision to tell us about? Drop us a line.
© Copyright IBTimes 2023. All rights reserved.