Galaxy Note 5 Vs. iPhone 6S Plus: Apple Inc. And Samsung Are About To Go Head-To-Head Again With New Phablets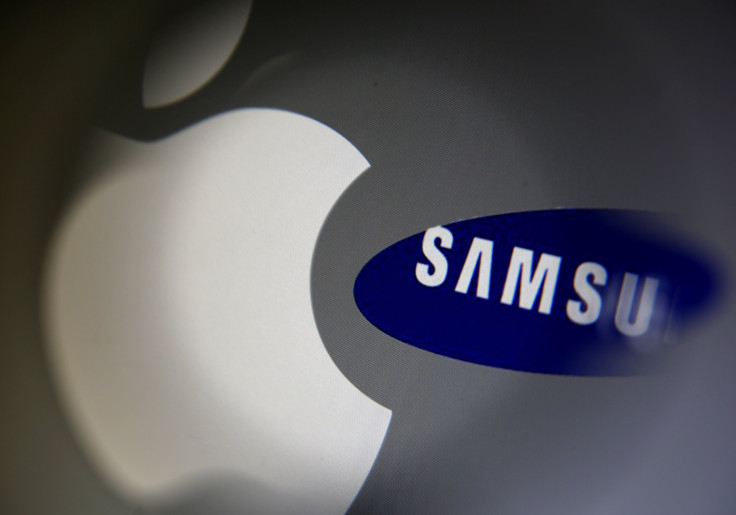 Later this year, smartphone aficionados can expect to see at least two new phablets: the Galaxy Note 5 and the iPhone 6S Plus. Samsung is planning to launch its Note 5 in August, according to the Wall Street Journal, so if you're in the market for a phone upgrade, you'll have a decision to make: purchase the Note 5 or hold out for the next iPhone.
But before you jump the gun, here's a look at what's expected in both devices, so you can better decide what's right for you when the time comes.
Display
Apple is expected to retain the same 5.5-inch 1080p display size the iPhone 6S Plus. But this time it will come with Force Touch. The technology -- first introduced in the Apple Watch -- allows a touchscreen or touchpad to tell the difference between a light tap and a hard press. This can open the way for new gestures and controls for the iPhone, such as a context menu.
If you can live without Force Touch, the Galaxy Note 5 is expected to offer more screen real estate with its 5.7-inch display. What resolution it will come with is still up for debate, as rumors have pointed toward either a 2K- or 4K-resolution AMOLED display.
Advantage: Samsung
Processor
The Galaxy Note 5 is expected to sport the Exynos 7422, which combines a 64-bit octa-core processor, GPU, storage, 3GB memory and LTE modem all into one chip. In comparison, Apple's A9 chip may come with 2GB of memory. Little else is known about either device's chip specs at this time.
More memory can allow a device to run more apps simultanously. But how that works in real-world performance can vary, since Android and iOS have different ways of managing applications and memory usage.
Advantage: It's a toss-up
Storage
The Galaxy Note 5 is expected to come with 32GB standard and Apple may match that as well, replacing the previous 16GB base tier. Shoppers will also be able to spend more on additional storage. But if you're planning to do that after purchase, you'll likely be out of luck for either device. The Galaxy Note 5 may abandon the microSD card slot found in the Note 4 in favor of nonremovable storage. And Apple has never offered an option for SD card suppport.
Advantage: Toss-up
Camera
The Apple iPhone 6S Plus is expected to get a camera boost to 12-megapixel, after years of retaining an 8MP camera. The Galaxy Note 5 will likely sport a 16-megapixel camera, according to SamMobile. Both cameras are expected to come standard with optical image stabilization.
Advantage: Samsung
Design
Leaked renderings revealed the Galaxy Note 5 could take design cues taken from the S6, with a glass back and metal edges -- but may be much larger. Apple's iPhone 6S Plus is expected to look nearly identical to the iPhone 6 Plus, with its aluminum back and antenna lines, according to prototype images obtained by 9to5Mac.
Advantage: Apple
Ecosystem
Volumes can be written about which ecosystem is better, Android or iOS. Each has benefits and drawbacks. But on a surface level, it boils down to a couple of things: If you already have a MacBook, iPad and/or other iOS devices, the iPhone 6S Plus will easily integrate with the rest of them with iCloud and other Apple services. And if you plan to get an Apple Watch, then it's iPhone all the way. If that's not a factor, but you tend to use a lot of Google services and devices, then the Galaxy Note 5 and its Android OS is a good choice as well.
As for apps, there are at least 1.4 million to choose, for either device, from both the Google Play Store and Apple's App Store.
Advantage: Apple
Stylus
As with previous models, the Galaxy Note 5 is expected to come with Samsung's S-Pen stylus, which can be used to write notes, draw and perform other touch-screen commands. Apple is unlikely to introduce a similar feature with the 6S Plus. However, it may introduce a stylus with its rumored 12-inch iPad Pro.
Advantage: Well, Samsung
Release Date
If Apple continues the trend of previous iPhone launches, consumers can expect to see a new one sometime in early September, followed by a launch a week or two later. But Samsung may try to get ahead of them with a Galaxy Note 5 launch in mid-August.
Advantage: Samsung
Apple iPhone 6 Plus vs Samsung Galaxy Note 4 | SpecOut
© Copyright IBTimes 2023. All rights reserved.