Mya Receives Death Threats Amid Rumors She And Jay Z Are Having An Affair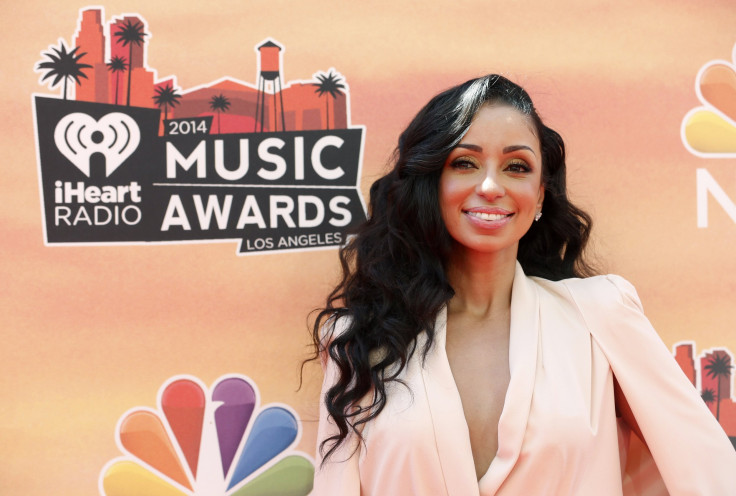 Singer Mya has been hit with death threats since rumors spread she and Jay Z were having an affair. The singer's manager, Mike Killmon says that some fans sound dangerous.
"At first it was just ridiculous, but then some die-hard fans start making threats. She really couldn't care less about the rumors, but she wanted to set the record straight when the after-effects started to become troublesome," Killmon told the Daily News last week.
Jay Z and Beyoncé cheating rumors haven't let up amid allegations the pair are on the brink of splitting up. Though the two are currently on tour together, and have looked happy and in love while on stage, popular site Crazy Days and Crazy Nights recently published a blind item, hinting at an affair between singer Mya and Jay Z. The two collaborated together in 2000 for a song, "Best of Me."
"When people talk about Jay-Z and his mistresses, they often forget about a mainstay who has been there forever. She is the person he calls when he needs to be discreet and thinking about old times. She is that very short named R&B singer who hasn't had a hit in a while and doesn't really even act or record any longer," the post read in part.
In response, Mya responded to a fan on Instagram last week who asked her if she and Jay Z were romantically involved. The singer denied the allegations, saying, "Never did, never was, never will. Illegitimate, thirsty sources with no facts and that's the 'media' for you-especially today. I play second to no one, pay my own bills, have my own label, own management company, rely on God only and respect myself & marriage way too much for nonsense. False rumors are crafted for ratings & numbers. And miserable, unhappy people need someone to judge to deter the attention away from their own misery and feel better about their miserable lives. If they did it to Jesus, they'll do it to anyone. God Bless."
Hip-hop's golden couple, who married in 2008, are said to be on the verge of splitting up after numerous rumors about Jay Z hooking up with such protégés as Rihanna and Rita Ora. He has also been accused of cheating on Beyoncé with a VIP hostess, Casey Cohen, who has denied the allegations.
© Copyright IBTimes 2023. All rights reserved.