Mysterious US Army Combat Vehicle Spotted: Replacement For The Bradley?
A new generation of fighting vehicles may be on the way for the US Army. Back in the year 2017, the US Army opened up a competition to develop new lighter faster and more heavily armored vehicles to replace the aging and very cumbersome Bradley Fighting Vehicle currently in its 38th year of service.
The monstrous hull of one of these would-be contenders was shipped to Fort Greely Alaska with crash test stickers displayed on the outside of the chassis. This would mark a significant step for the development of the program as there are no official statements from the company or the Army as to where the hull was headed. A Twitter user described this as an aluminum armored vehicle hull fabricated by Concurrent Technologies Corp.
Concurrent Technologies received a contract to manufacture a friction stir welding hull prototype which is currently being developed in conjunction with the US Army Tank-Automotive Research and Engineering Center in Michigan. The competition is scheduled to go through September of 2022. Unnamed sources indicated that this was one of two hull prototypes that the corporation has developed and entered into the competition.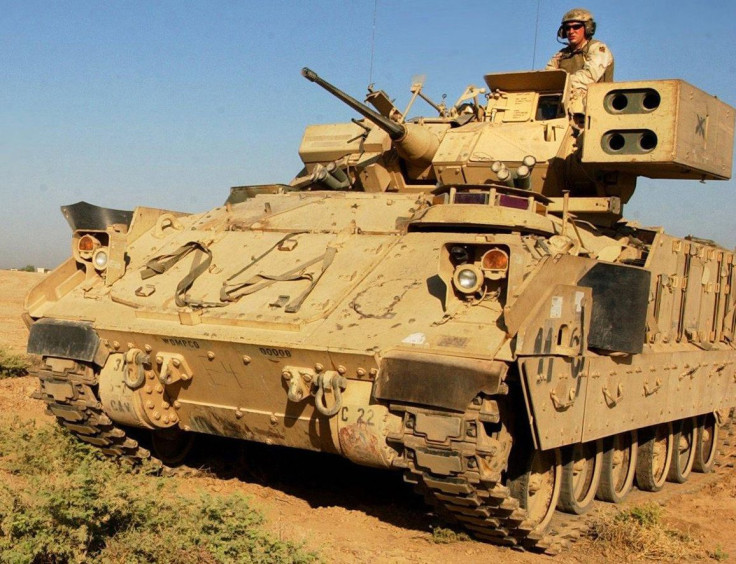 The Friction Stir technology that has been mastered by Concurrent Technologies is essential for developing lighter-weight vehicles that are still strong and agile. According to official information that is publicly available, the machine that the company uses to produce these hulls offers a longitudinal length of 26-feet and is supposed to be able to move 13-feet vertically. It's also been reported that the machine can weld high strength 2000 series aluminum plate up to three and a quarter-inch thick in a single pass. That is a monstrous undertaking because welding aluminum by itself is difficult, let alone welding 3 and 1/4 inch thick plates in a single pass.
According to information close to the project, two hulls have been entered into testing even though this is the only one that has been visibly verified. The hulls have reportedly undergone blast testing, and ballistic testing and the results are extremely promising. The tests use a sensor array that would simulate the shock of an impact from a projectile or an improvised explosive device. Neither of the hulls registered any damage to the crew that would be life-threatening. Though the situation is purely hypothetical and the prototypes were not being physically shot at these hulls look to be in line with what the Army expects for the next generation of fighting vehicles.
© Copyright IBTimes 2022. All rights reserved.
FOLLOW MORE IBT NEWS ON THE BELOW CHANNELS