Nadal Vs. Djokovic: Live Stream Info, TV Channel And Preview Of Sony Open Final In Miami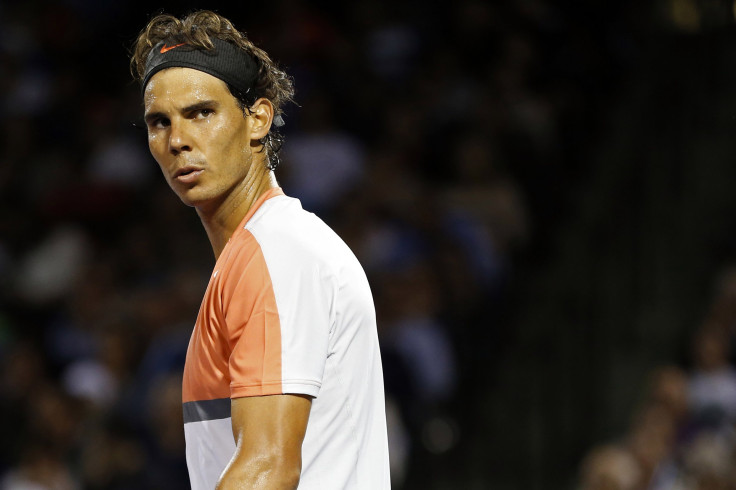 Rafael Nadal will attempt to win one of the few major titles still to elude him when renews his record-setting rivalry with Novak Djokovic in the final of the Sony Open in Miami. The pair will be meeting for an incredible 40th time, more than any other duo in the history of tennis' Open era. Nadal has thus far edged their head-to-heads 22-17, but while the Spaniard will be going for his maiden crown in Miami, Djokovic has the chance to move second on the all-time list with four titles.
Much is made of the "big four," but there is no doubt that this is the current dominant rivalry in men's tennis. Incredibly after Sunday all nine of the ATP Masters 1000 titles will belong to either Djokovic or Nadal, with the former also holding the ATP World Tour Finals crown. It was in the final of that event last December that the pair last met with Djokovic prevailing in straight sets. Indeed Djokovic, the world number two, has won 13 of the pair's 20 meetings on hard courts.
Yet none of the 18 finals that they have previously contested have been reached in such strange circumstances. After Djokovic had been handed a walkover following an injury to Roger Federer's conqueror Kei Nishikori, Nadal incredibly experienced the same fate when Tomas Berdych withdrew through illness.
For Djokovic, it was his second free pass of the tournament after Florian Mayer pulled out of their third-round contest through injury. But Djokovic looked impressive in getting past Wimbledon champion Andy Murray in straight sets in the quarterfinals. And, after a slow start to the year, Djokovic explained that he took much from beating Federer in the final of Indian Wells two weeks ago.
"I knew my game was there," Djokovic said, according to the ATP Tour website. "I just need to keep on moving, keep on working hard, and mentally believe that I can come back winning the big events.
"It's what happened in Indian Wells. It was a very special tournament for me because I came back from set down in several matches to win the tournament. It gave me a lot of wind in the back, a lot of confidence that I carried on in Miami."
Nadal cruised through his first three rounds in Miami before having to come from a set down against big-serving Canadian Milos Raonic. The world number one confirmed that winning an elusive title in Miami was a major target, although he was quick to point out that his record at the tournament was from paltry.
"Miami is a very important tournament that I never had the chance to win in the past," he said. "It is my fourth final, by the way. Positive results. To be able to play four finals in one tournament is because you did well, and I'm going to try to be ready for Sunday."
And he was under no illusions about what was required to come out on top against his most frequent adversary.
"My thoughts are always the same," he added. "The only chance to win against Novak is to play to the limit, play my best. I will see. I know I have to be solid with my serve. I need to play aggressive, no doubt about that."
Where to watch: The final of the Sony Open in Miami will get underway at 2.30 p.m. ET. Coverage will be provided by ESPN2, with a live stream available on ESPN3.
© Copyright IBTimes 2023. All rights reserved.