Naked Homeless Man Breaks Into House, Kills Homeowner's Pet Parakeets [Watch]
KEY POINTS
The incident took place in Bel Air at a residence in Casiano Road
The intruder brutally killed the pet parakeets and roamed around inside the home naked
The family said the incident took away their sense of security
A naked homeless man broke into a California residence Friday, claimed it was his, and killed the homeowner's two parakeets, a video showed.
The incident took place in Bel Air at a residence in Casiano Road. The homeowner, identified as Mat Sabz, was home when the naked intruder gained entry into the home, forcing Sabz to jump from his second-floor balcony to reach his car and call the police, CBS Los Angeles reported.
Sabz said he was upstairs taking a shower when his wife, who was out with their two young children, called and alerted him about seeing a man entering the residence through security cameras. Sabz then confronted the break-in suspect, according to the outlet.
"All of a sudden, I'm face to face with a man…with a shirtless man. So, my initial reaction was just to scream and say, 'Hey, what are you doing in my house?' hoping that he would just go away or say that he got the wrong house, but he said it was his house and he said he was going to call the police on me," Sabz told the outlet.
After a short exchange of words with the intruder, identified as Paul Kiyan, 34, Sabz managed to alert the cops. Surveillance camera footage showed the man walking around the pool naked just before 2 p.m. on Thursday afternoon before he was seen roaming inside the home, according to NBC Los Angeles.
"I was so frightened and scared that this guy is going to be doing something to my husband," Monica told NBC Los Angeles.
Kiyan was inside the residence for 45 minutes before he was taken into custody.
The couple's two young children, both below 5, discovered the parakeets dead. "He went and opened the cage with like a serial killer looking smile -- squeezing them, dropping them and stomping on both of them as they are screaming for their lives these birds," Sabz told the publication.
Sabz told officers that the suspect gained access through a garage door opener left in an unlocked car. Kiyan is being held against a $50,000 bail.
The couple told NBC Los Angeles that they were robbed of their sense of security after the incident, while Sabz told the publication that the incident serves as a wake-up call to those who leave their doors open.
"It doesn't matter where you live, it doesn't matter if you don't see transients, they could get in, and they got in," the couple told the outlet.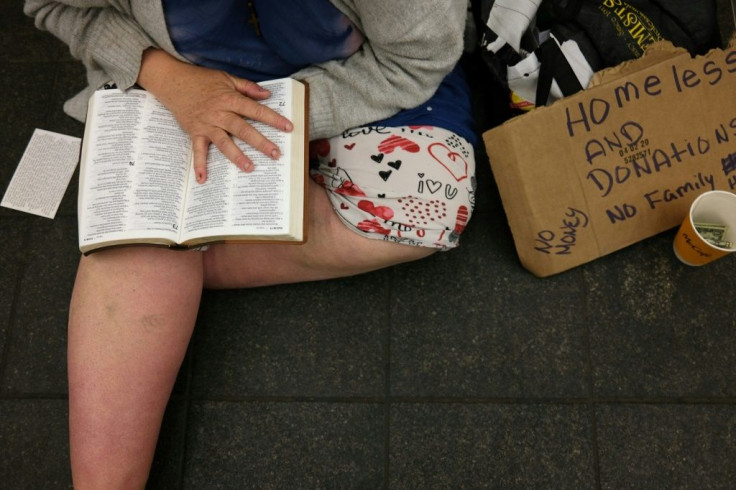 FOLLOW MORE IBT NEWS ON THE BELOW CHANNELS