Narendra Modi To Attend Facebook Town Hall In September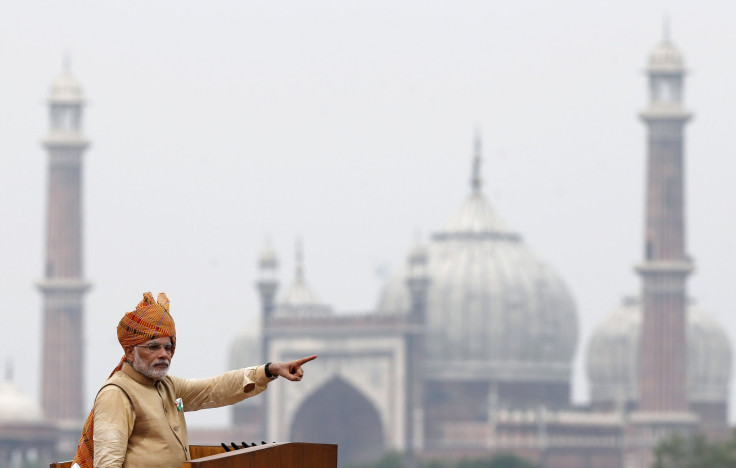 India's Prime Minister Narendra Modi is scheduled to visit Facebook Inc., as he takes his "Make in India" mantra to Silicon Valley, during his second visit to the United States.
Last fall, Modi took his campaign to attract Indian Americans as well as large U.S. corporations to invest in India, to New York, where he gave a speech to over 20,000 people in Madison Square Garden.
Later this month, Modi will be in the U.S. for a five-day official visit, during which he is expected to address the United Nations General Assembly in New York before traveling to California's Bay Area, where he's scheduled to make a public speech at an event organized by Indian Americans, at the SAP Center in San Jose.
For the Facebook town hall, people can send in their questions in the comments section, CEO Mark Zuckerberg said in his post announcing the visit, on Sunday.
Modi, who is renowned for his social-media savvy, wrote on his Facebook page: "The interaction will cover a wide range of issues and will surely be a memorable one. This programme will be incomplete without your participation! Share your questions on Facebook."

He also gave Internet users a second option: "I urge you all to share your questions on the 'Narendra Modi Mobile App.' Your questions will make this a programme to be remembered."
The town hall is scheduled for Sept. 27 at 9:30 a.m. Pacific time (12:30 p.m. EDT). It will be posted live on the Facebook pages of both Zuckerberg and Modi.
"I had the chance to visit Prime Minister Modi in India last year and it's an honor to have the chance to host him here at Facebook," Zuckerberg said, in his post. The two "will discuss how communities can work together to address social and economic challenges."
© Copyright IBTimes 2023. All rights reserved.