NASA International Space Station Launch Live Stream: Watch Tim Peake, Tim Kopra and Yuri Malenchenko Dock Here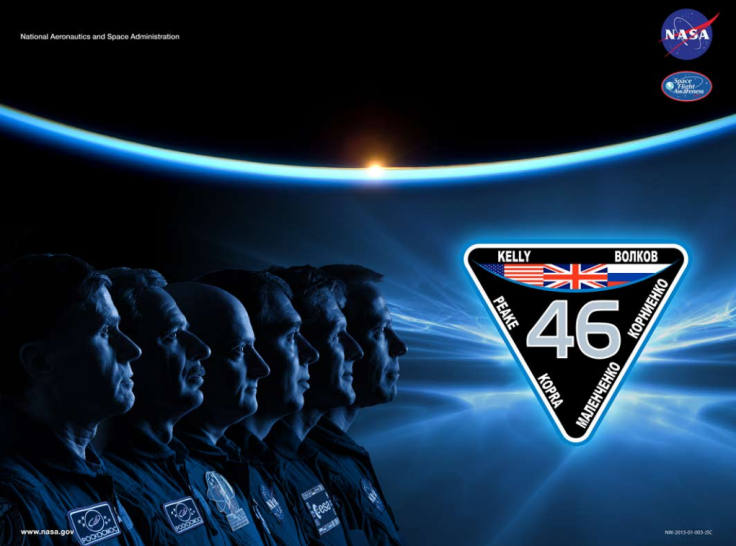 The International Space Station is set to welcome three new crew members Tuesday. NASA astronaut Tim Kopra, cosmonaut Yuri Malenchenko and European Space Agency (ESA) astronaut Tim Peake will reach the station at approximately 12:24 p.m. EST. After the Soyuz spacecraft is attached to the space station, Peake, Kopra and Malenchenko will be greeted by the astronauts currently aboard the space station. NASA has a live stream of the docking beginning at 11:45 a.m. EST.
Peake, Kopra and Malenchenko are members of the Expedition 46/47 crew. The astronauts replace NASA astronaut Kjell Lindgren, cosmonaut Oleg Kononenko and Japan Aerospace Exploration Agency astronaut Kimiya Yui, who departed on Dec. 11, 2015.
For Kopra, this will be his second space station mission. Malenchenko is a space veteran, having served missions aboard Mir and three missions aboard the space station. Peake will become the first British astronaut to fly to the space station upon his successful arrival Tuesday afternoon. Peake is the first British astronaut to be a part of the ESA astronaut corps. Peake is the first "official" British astronaut, but he's not the first Briton to go to space.
Three British citizens completed visits as private individuals, with Helen Sharman being the first. Other Britons who traveled to space had U.S. citizenship (NASA astronauts Piers Sellers and Nicolas Patrick) or dual citizenship (Michael Foale), BBC reported.
A Russian Soyuz TMA-19M spacecraft carrying the three astronauts was launched from the Baikonur Cosmodrome in Kazakhstan at 6:03 a.m. EST. The first rendezvous burn was performed at 6:48 a.m. EST. The spacecraft will perform a few more burns leading up to the docking procedure. The final approach begins at 12:13 p.m. EST. Docking is scheduled for 12:24 p.m. EST, 253 miles above southwestern Russia, according to NASA. The space station will experience sunrise at 12:53 p.m. EST. NASA astronaut Scott Kelly and cosmonauts Mikhail Kornienko and Sergey Volkov will open the hatch and welcome the new crew at 2 p.m. EST. Kelly and Kornienko are the "One Year Crew," having launched to the space station in March 2015.
You can watch the NASA coverage of the docking procedure, beginning at 11:45 a.m. EST, below.
© Copyright IBTimes 2023. All rights reserved.