NASA Selling Tickets To Watch Missile-Detecting Satellite Launch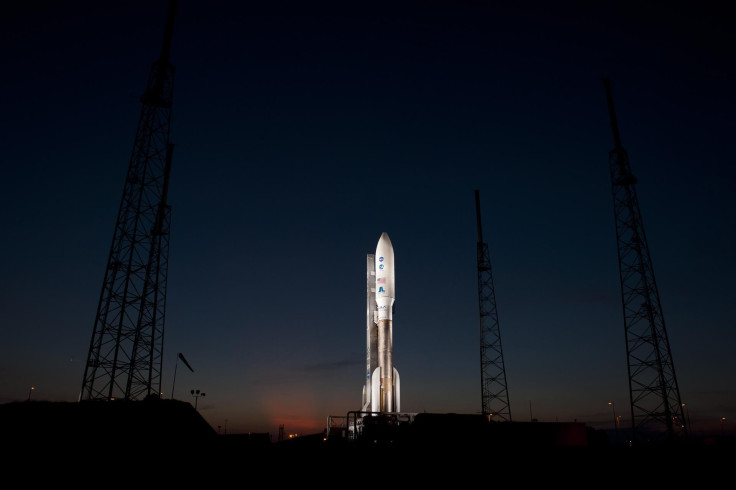 UPDATE: 2:37 p.m. EST - United Launch Alliance confirmed to International Business Times that a live stream of the launch will be available the day of. The broadcast is scheduled to begin 20 minutes prior to the launch and will be available online at ulalaunch.com or on YouTube.
Original story:
Most Americans don't get a chance to see a satellite that's purpose is to detect missiles, but NASA and the Kennedy Space Center are giving people that rare chance next week.
The United Launch Alliance was scheduled to launch the SBIRS GEO-4 to space on an Atlas V rocket from the Cape Canaveral Air Force Station Jan. 18, according to the launch page on the KSC's website. The launch window was scheduled to open at 7:40 p.m. EST, because viewing will happen after the center has closed for the day but there will be a special viewing for the launch.
Tickets went on sale this week and some are even already sold out. The option to be just 2.3 miles from the launch pad at the LC-39 Observation Gantry was going for $49 but those tickets are already all sold. Viewing tickets for the Apollo/Saturn V Center, 5.4 miles from the launch pad, were still available as of Thursday morning for $20, according to NASA.
All ticket prices are in addition to the price of daily admission to the Kennedy Space Center, that admission is $40 for children and $50 for adults. There's no viewing available from the main visitor complex at the KSC, said NASA. Each viewing options has bleachers, bathrooms, food and gift options. The launch viewing tickets also include the price of the bus transportation from the visitor complex to the KSC viewing areas. Bus boarding started three hours before the scheduled launch window opens, according to the KSC website.
The Geosynchronous Earth Orbit satellite was delivered to the Cape Canaveral Air Force Station in October for the launch, according to a release from Lockheed Martin. The GEO Flight 3 satellite launched about a year ago and was sending photos back to Earth within a few months or reaching its position in space. Two more satellites were in production with updates to make them more cost and time efficient as well as more resilient, said Lockheed Martin.
It's unclear whether or not the launch would be broadcast live on NASA television.
© Copyright IBTimes 2023. All rights reserved.