Natalie Portman Watches Soccer Match Sans Husband Benjamin Millepied Amid His Alleged Affair
KEY POINTS
Natalie Portman watched a soccer match between Paris Saint-Germain and Clermont Foot 63 alone
Portman rocked a crisp white button-down, jeans and a plaid blazer during the solo sighting
The "Thor" star appeared to be in good spirits and was seen laughing with other attendees
Natalie Portman stepped out in Paris, France, alone over the weekend after reports of her husband Benjamin Millepied's alleged affair surfaced.
Portman, 41, was photographed at the Parc des Princes stadium Saturday watching a soccer match between Paris Saint-Germain and Clermont Foot 63, Page Six reported.
In the snaps obtained by the outlet, the "Black Swan" actress was all smiles during the game.
Portman was also seen laughing with other attendees and taking photos of the match using her phone.
The "Thor" actress rocked a crisp white button-down, jeans and a plaid blazer and accessorized her outfit with dark shades and bold red lipstick.
Portman's solo sighting in Paris came just a day after a report in the French magazine Voici alleged that her husband had an affair with 25-year-old climate activist Camille Étienne. The Oscar winner allegedly discovered the dalliance in early March, the outlet claimed. International Business Times could not independently verify the claims.
However, unnamed sources told Page Six and People that Portman and Millepied are still together following his alleged infidelity.
"They have not split and are trying to work things out. Ben is doing everything he can to get Natalie to forgive him. He loves her and their family," one unnamed source close to Portman and Millepied told Page Six.
Another anonymous tipster echoed the same sentiment to People, alleging that the choreographer was fighting to save his marriage with Portman after his alleged "enormous mistake."
"He knows he made an enormous mistake and he is doing all he can to get Natalie to forgive him and keep their family together," the insider claimed. "Natalie is incredibly private and has no intention of playing this out in the media. Her biggest priority is protecting her children and their privacy."
People's source also claimed that the alleged affair was "short-lived" and is now "over."
Portman and Millepied have not publicly addressed the cheating allegations.
It wasn't the first time Portman flew solo in recent weeks. She was also on her own when she attended the Los Angeles premiere of her HBO docuseries "Angel City" last month and when she attended the Cannes Film Festival to roll out her movie "May December."
However, the couple reunited at a Beyoncé concert in Paris on May 26. They were even photographed kissing while having dinner in the French city on May 29.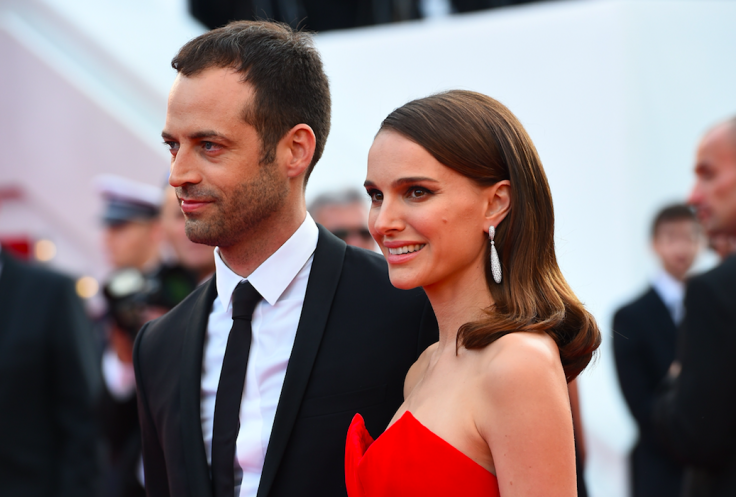 © Copyright IBTimes 2023. All rights reserved.