National Coffee Day 2020: Quotes About The Caffeinated Beverage To Boost Your Day
National Coffee Day is observed annually on Sept. 29 to celebrate the caffeinated beverage. On this day, many restaurants, convenience stores, coffee shops and cafes give away free drinks and also serve brews with discounts.
This occasion comes just two days before the world celebrates International Coffee Day on Oct. 1.
Here are some quotes, courtesy Wise Old Sayings, to share with people who love the caffeinated drink:
1. "The morning cup of coffee has an exhilaration about it which the cheering influence of the afternoon or evening cup of tea cannot be expected to reproduce." – Oliver Wendell Holmes, Sr.
2. "I believe humans get a lot done, not because we're smart, but because we have thumbs so we can make coffee." – Flash Rosenb3. "It is inhumane, in my opinion, to force people who genuinely have a medical need for coffee to wait in line behind people who apparently view it as some kind of recreational activity." – Dave Barry
4. "As soon as coffee is in your stomach, there is a general commotion. Ideas begin to move...similes arise, the paper is covered. Coffee is your ally and writing ceases to be a struggle." – Honoré de Balzac
5. "Even bad coffee is better than no coffee at all." – David Lynch
6. "The powers of a man's mind are directly proportioned to the quantity of coffee he drinks." – James Mackintosh
7. "We want to do a lot of stuff; we're not in great shape. We didn't get a good night's sleep. We're a little depressed. Coffee solves all these problems in one delightful little cup." – Jerry Seinfeld
8. "Among the numerous luxuries of the table...coffee may be considered as one of the most valuable. It excites cheerfulness without intoxication; and the pleasing flow of spirits which it occasions...is never followed by sadness, languor or debility." – Benjamin Franklin
9. "Way too much coffee. But if it weren't for the coffee, I'd have no identifiable personality whatsoever." – David Letterman
10. "Coffee was only a way of stealing time that should by rights belong to your slightly older self." – Terry Pratchett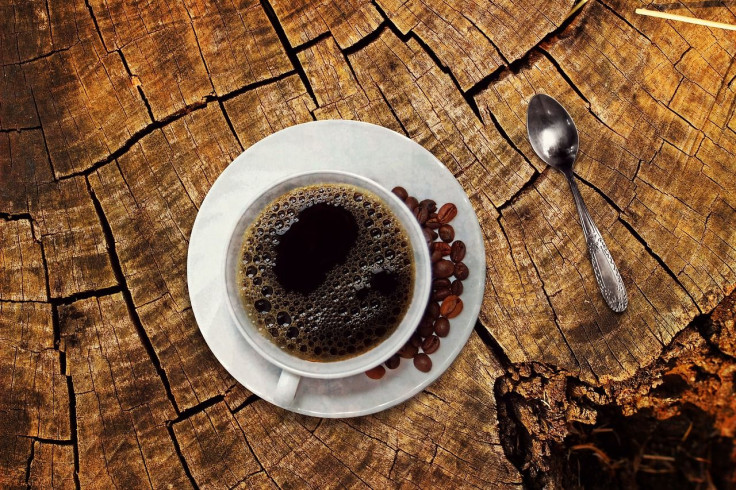 © Copyright IBTimes 2023. All rights reserved.