National Donut Day 2018 Freebies: Krispy Kreme And Other Free Food Deals
Friday morning just got better thanks to the celebration of National Donut Day. The sweet holiday, which falls on the first Friday of June each year, presents a special opportunity to snag freebies and deals of the donut variety.
While National Donut Day 2018 is a great time to indulge in the tasty treat, it is also important to take a moment to remember the Female Salvation Army volunteers. The women, who were known as the Lassies, served doughnuts to soldiers in World War I and brought the snack into popularity.
Get your sugar fix by finding out which places are offering free food in celebration of National Donut Day.
Krispy Kreme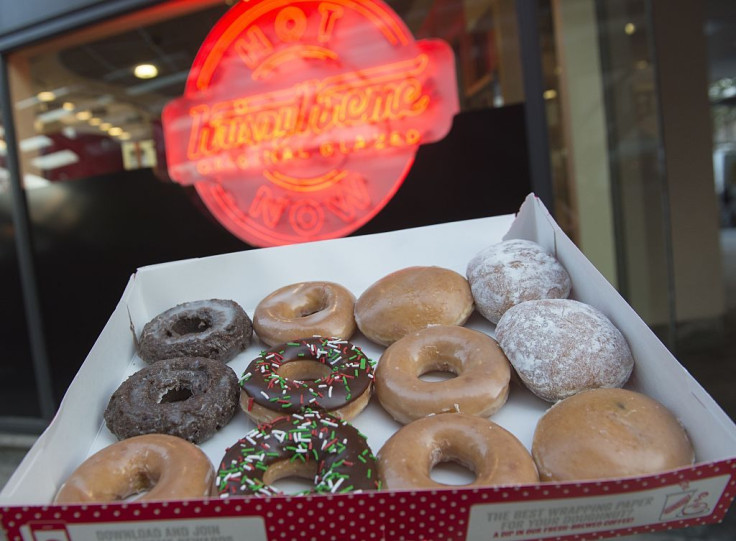 Customers who are not interested in spending money on National Donut Day can get one free donut of their choice from Krispy Kreme, no purchase necessary.
Cumberland Farms
Early birds who head into Cumberland Farms between 5:00 a.m. to 10:00 a.m. across the Northeast and Florida will receive a free donut with the purchase of any dispensed beverage. After customers select a fountain drink, a hot or iced cup of Farmhouse Blend, or a beverage from the Chill Zone, they can choose from the retailer's variety of decadent donuts such as classic glazed and chocolate frosted.
Duck Donuts
The restaurant is offering customers one free classic donut, no purchase necessary. Stop in and choose from a bare, cinnamon sugar, or powdered sugar donut. Customers who visit on Friday will also receive an exclusive "Buy One Donut, Get One Free" National Donut Day coupon, redeemable until June 17.
LaMar's Donuts
Lamar's Donuts is partnering up with the Salvation Army to raise money for child hunger. The goal of the partnership is to ensure no child goes to bed hungry during the summer months when school is out and their nutritious, free meals are no longer available on a regular basis. While donations are encouraged, customers can simply print a Golden ticket off of the website in order to receive a free donut without any purchase necessary.
Doughnut Plant NYC
In celebration of the new shop opening at Grand Central Terminal in the Dining Concourse, Doughnut Plant will be giving away a free Grand Central mini cake doughnut. The tasty treat, which was inspired by the constellation ceiling at the famous terminal, will be free to those who make a purchase on National Doughnut Day.
Edible Arrangements
Donut connaisseurs looking to put a spin on the traditional donut can make their way over to Edible Arrangements and pick up a free "Edible Donut." The light bite is made up of granny smith apples dipped in chocolate.
Fractured Prune Doughnuts
Snag one free OC Sand doughnut from a participating Fractured Prune Doughnuts location on Friday.
Dunkin' Donuts
Donut lovers can head into participating restaurants on Friday to receive a free classic donut with the purchase of any beverage. Customers will be able to choose from the restaurant's popular donuts like strawberry frosted with sprinkles, glazed, glazed chocolate, and Boston Kreme.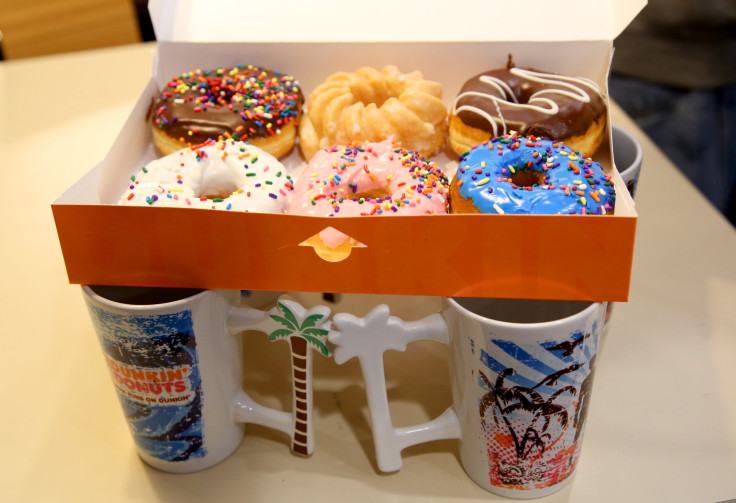 © Copyright IBTimes 2023. All rights reserved.