National Wine And Cheese Day: Ways To Celebrate, Quotes About The Perfect Pairing
Wine and cheese are both great on their own, but together they are incredible. On National Wine and Cheese Day, observed every July 25, we celebrate this perfect food-and-drink pairing.
National Wine and Cheese Day has been observed since 2014, according to National Day Calendar. The simple purpose of this food-related special day is to celebrate the classic pairing.
On this day, the simplest and perhaps best way to celebrate is by indulging in your favorite wine and cheese pairing. It would also be an excellent time to try other combinations and find the right pairing of of wine for you favorite cheeses, and vice versa. Some may opt to do this by going to their local wine shop, while others may go a bit deeper and even research it from experts on the topic, as suggested by National Today.
Others may get together with some friends and enjoy a platter of different cheeses, fruits and wines to simply enjoy the variety of flavors. Those who would like to make wine and cheese a more regular part of their lives may even look into signing up for wine and cheese subscription boxes.
Here are some quotes about the pairing that may just make you want to pop open a bottle of wine and have a bite or two of your favorite cheese. (Courtesy: AZQuotes, Quotlr, and Quote Stats)
"Wine and cheese are ageless companions, like aspirin and aches, or June and moon, or good people and noble ventures." -M.F.K. Fisher
"I enjoyed retirement the right way...linguine con vongole, red wine and plenty of truffle cheese." -Craig Kilborn
"Food without wine is a corpse; wine without food is a ghost; united and well matched they are as body and soul, living partners." -Andre Simon
"'No wine,' she said. 'It leads to cheese.'" -Lorrie Moore
"My wife and I love to host wine and cheese parties. They are simple and elegant and you don't have to put a lot of effort and time into it." -Tyler Florence
"Age, they say, is only important if you're cheese. or a wine." -Terry Wogan
"I don't really believe in vices. I love wine and cheese and chocolate, but they're what make life fun. They're a pleasure and an important part of living." -Donna Air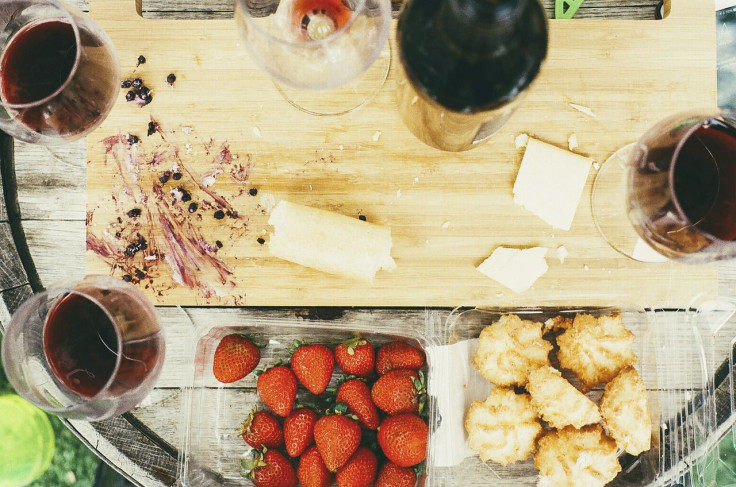 © Copyright IBTimes 2023. All rights reserved.