NBA: Former MVP Considers Veteran Enforcer A Good Role Model
Derrick Rose had his best years with the Chicago Bulls and it comes to no surprise that one of his closest friends is Joakim Noah. Together, they were instrumental in the team's run under the watch of coach Tom Thibodeau from 2008 to 2016. They were also teammates with the New York Knicks during the 2016-17 season.
The former NBA MVP acknowledged the 34-year-old bruiser in his autobiography, "I'll Show You." It was here where he revealed how both were close. Noah is an energy player known to do the dirty work. He is a fierce defender and is someone who will not be afraid to mix it up.
"A lot of people don't mess with Joakim because they think there's some bad sh*t that comes with him or just how outspoken he is or whatever. For me, I can respect that, knowing everything about him, like for him to be who he is and act the way he is. It's an amazing story behind it. I actually want my son PJ to grow up to be like Joakim. You know, a free spirit, a loving guy. Joakim loves people. He's just a great role model. And his story is special," shared Rose in that autobiography.
Both have since gone in different directions. Rose became a journeyman while Noah has been beseeched by injuries. Ironically, both had to endure injuries the past years and have yet to recall the old form that helped the Bulls get past the NBA regular season wars.
Rose is now with the Detroit Pistons and feels that his new team has what it takes to win an NBA title. Compared to the Western Conference, the East is manageable although the Pistons have to contend with the likes of the defending champion Toronto Raptors and the Milwaukee Bucks.
For Noah, he remains a free agent as of this writing. Several teams have been working him out. As mentioned in a previous post, there is a big chance that the former NBA Defensive Player of the Year could end up with the Los Angeles Clippers. He would be a good fit since the Clips roster is sorely lacking a veteran big man. He previously worked out with the Lakers but the team opted to sign Dwight Howard.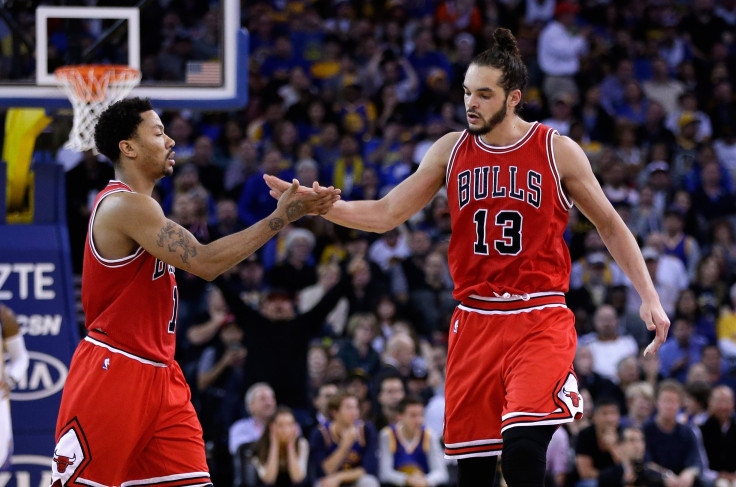 © Copyright IBTimes 2023. All rights reserved.