Neighbors Gangraped 2 Minor Girls And Allegedly Killed Them Later By Force-Feeding Poison
KEY POINTS
The incident happened on the night of Aug. 5
The mother was told to report the incident as a snake bite
An autopsy revealed that the girls were sexually assaulted
The four suspects were arrested Tuesday
Two minor siblings in India were reportedly raped by four men who later killed the young girls by forcing them to consume poison, police said Tuesday.
The perpetrators lived near the victim's house in a village in Sonipat, in the Indian state of Haryana. After the incident, they reportedly threatened the childrens' mother to tell the police that the kids were bitten by a snake. However, an autopsy report revealed that the victims were sexually assaulted before their death. The police registered a case against the four men and arrested them Tuesday, News 18 reported.
The officials have not revealed the identities of the suspects and the victim. The four men, aged between 22 and 25, reportedly broke into the victims' house on the night of August 5. After threatening the children's mother, they raped the girls aged 14 and 16 and later made them consume an insecticide, police said.
When the girls' condition started deteriorating during the night, the suspects told the mother to report the incident as a snake bite. After the police were informed, the girls were rushed to a hospital in Delhi, around 35 miles from Sonipat but did not survive.
"Fearing for her life, initially the mother of the girls had told hospital authorities too that the two sisters had bitten by a snake," Ravi Kumar, an investigating officer said. "However, as we had suspicions, we questioned the woman intensely and she broke down telling the real story," Kumar added, The Times of India reported.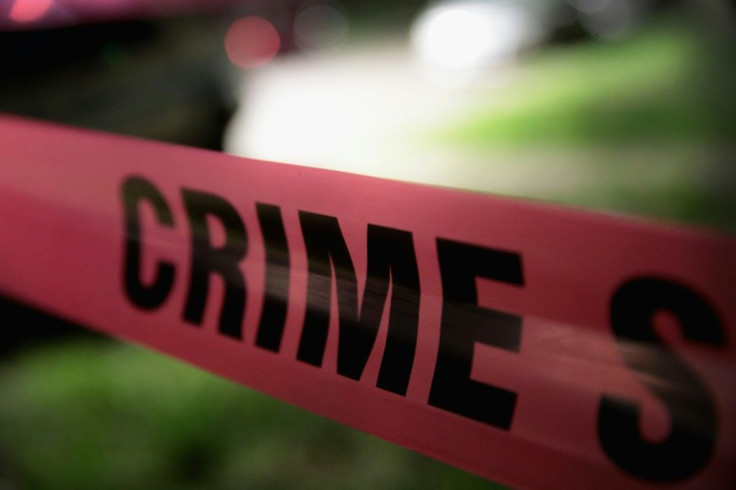 Last month, a 15-year-old girl from Muzaffarnagar, a city in the northern Indian state of Uttar Pradesh was allegedly raped by four teenagers while the girl's parents were away at a family function. The suspects forced their way into her house while the girl was sleeping with her younger brother. The armed suspects reportedly threatened the children and held the boy at gunpoint before sexually assaulting his sister. The teen girl fell unconscious and her brother informed the parents about the incident. The police arrested the suspects on charges of gang rape, house trespass, criminal intimidation and sexual assault of a minor.