NES Classic Now In Stock Update: Where to Find Nintendo's Discontinued Retro Console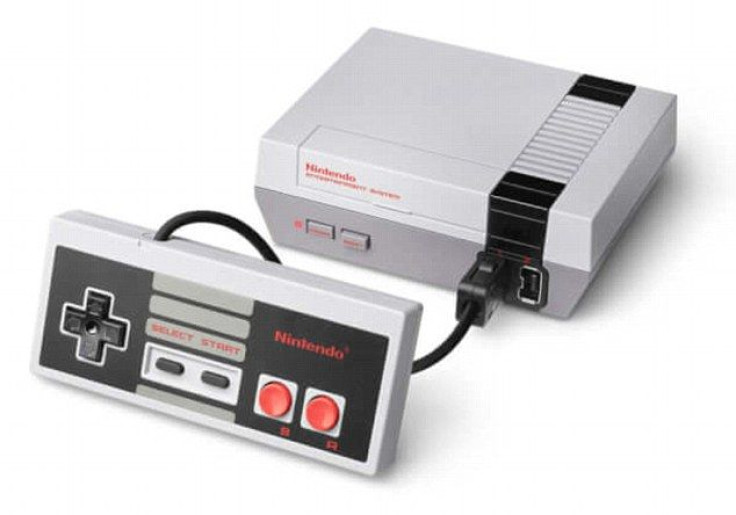 NES Classic Edition will be in stock this month for the last time in the foreseeable future. If you're looking to get your hands on Nintendo's discontinued retro console, we'd advise checking out these retailers.
Target: Target has been regularly stocking the NES Classic Edition throughout 2017, and stores will likely continue to do so until the very end. Here's a link to the store locator for physical purchases. If you want to buy online, try the NES Classic Edition page. The latter is empty at the time of writing, however.
Amazon: Should you want to get an NES Classic Edition at Amazon, your best bet is to make sure you have a Prime subscription first. Recently, Prime-exclusive sales are the only way this online superstore has been able to keep demand in check. You're especially lucky if you live in a city with Amazon Prime Now availability. If the NES Classic becomes available via Prime Now, it will be sent to your house that day.
Check out Amazon's NES Classic Edition page, and click here for more details about Prime Now. If you don't have Prime, you can sign up for a 30-day free trial.
Best Buy: Best Buy has essentially the same deal as Target. Check out the store locator for physical purchases and try the NES Classic Edition page for online ones.
GameStop: The GameStop situation is fairly similar as well. Here are the store locator and NES Classic Edition page should you want it. This time we didn't link to a specific product because GameStop tends to sell popular items in pricey bundles. If you're willing to pay more than others, you might be able to get a genuine NES Classic here.
Walmart: Walmart has the same options as most other big-box stores. Here are a store locator and the product page.
eBay: This should be a last resort, because you'll likely be paying a pretty penny to score an NES Classic. At the time of writing, the average price is about $300 or $400. Some listings are going as high as $600. If this is the path you take, always be sure to check star ratings and sellers carefully so you don't get scammed. Look for lots of five-star reviews. Here's a link to the latest NES Classic Edition auctions happening right now.
NES Classic Online Stock Checkers And Tools: These sites will point you to specific retailers beyond the ones we've listed here.
NowInStock: This site tracks stock from major retailers and can alert you to any changes via text or email. [here]
BrickSeek: It's an alternative to NowInStock. It monitors stock of the NES Classic at major retailers and can send alerts as necessary. [here]
Reddit: There are a few subreddits you should be watching to keep track of availability. Try the ones for GameDeals and Nintendo.
Wario64 Twitter: Wario64 is easily the best Twitter account for tracking game deals and availability of hot items. A tweet will be posted seconds after the NES Classic becomes available at any major store. [here]
That's just about anything you could ever possibly need to find an NES Classic Edition online or in store. Nintendo has confirmed final shipments will be doled out this month, but retailers have yet to announce specific dates or times.
Should you be able to find one, the NES Classic Edition retails for $59 and comes preloaded with 30 retro games.
Will you be hunting for an NES Classic Edition this month? Are you frustrated Nintendo is discontinuing it? Tell us in the comments section!
© Copyright IBTimes 2023. All rights reserved.