Netanyahu Iran Nuclear Deal Fight Over? Israel Prime Minister Agrees To Move On, US Officials Say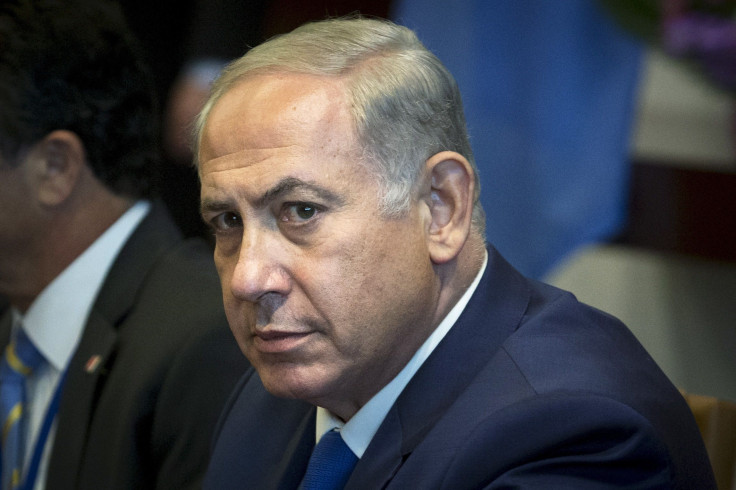 Israeli Prime Minister Benjamin Netanyahu, who issued a fiery rebuke Thursday to the Iran nuclear deal during his United Nations General Assembly address, has concluded his fight against the pact he bitterly opposed, senior U.S. officials reportedly told Ha'aretz. The premier, who has been the deal's greatest international critic, signaled he was ready to start discussions in context of a post-agreement Iran, the Israeli newspaper reported Friday.
The news comes as Netanyahu prepares to meet with President Barack Obama in November, as their already cool relations have worsened over the agreement. Some have speculated that Netanyahu would abandon his fight against the agreement, now a done deal, rather than further isolate Israel from the international community.
Israeli PM Benjamin @Netanyahu on "Deafening Silence" during #UNGA speech. Full speech here: http://t.co/bYk5FtPzq8
https://t.co/4zCufyj9VX

— CSPAN (@cspan) October 1, 2015
Netanyahu's dramatic plea in front of the United Nations Thursday to take Iran's threat to the region was read by some analysts as his closing statements on the deal.
"Despite his rhetoric," wrote Jeremy Stahl, a senior editor for Slate, "Netanyahu seemed to be coming to terms with the deal, which last month passed its final hurdle in the U.S. Congress. He encouraged the international community to enforce the deal more rigorously than past U.N. Security Council resolutions against the country 'as this deal with Iran moves ahead,' and implored the assembled leaders to 'make sure that the inspectors actually inspect. Make sure that the snapback sanctions actually snapback. And make sure that Iran's violations aren't swept under the Persian rug'."
The nuclear agreement, signed between the U.S., Iran and five other world powers, will lift crippling international sanctions against Iran in exchange for abandoning its nuclear program. Critics of the deal, including Israeli leaders and congressional Republicans, say Iran cannot be trusted. The Obama administration has sought to convince skeptics that the deal is based on an unprecedented level of inspection of Iran's nuclear facilities, rather than trust.
The agreement remains highly unpopular in Israel across much of the political spectrum. A day after it was signed, a poll conducted by an Israeli television news station found that 69 percent of Israelis opposed it.
© Copyright IBTimes 2023. All rights reserved.