NetZero to Offer Free Wi-Fi Broadband Teaser for 1 Year, No Contract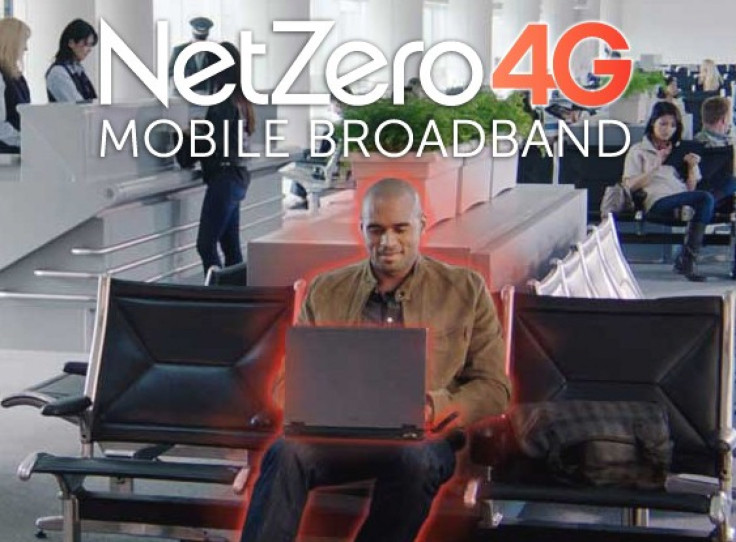 Back in 1998, NetZero was the first Internet Service Provider (ISP) to offer free dial-up Internet access. More than a decade later, the ISP is doing the same thing, but with today's access technology - mobile broadband. On Monday, March 19, NetZero announced its plans to become a virtual 4G service provider by reselling Clearwire's WiMAX bandwidth.
200 MB per Month with No Contract, No String Attached
Customers can get 200 MB per month for one year, with no string attached, by purchasing a $50 USB antenna stick or a $100 mobile hotspot. The 200 MB are enough for email and twitting, but little else. One the 200 MB is reached, the service stops until the beginning of the next month, and customers will receive messages prompting them to upgrade to more expensive monthly plans. Since there are no contracts involved, at the end of the year customers can either sign up for one of NetZero's paid plans or simply give up the service.
Mobile broadband is a very expensive, elite service today, said Mark Goldston, CEO of NetZero's parent company, United Online Inc. Some people can afford it, but Joe and Jane go to the coffee shop, and they use free public Wi-Fi. We're not going after home Internet replacement. We're not going after the business user. We're going after those 100 million public Wi-Fi users, added Goldston.
Teaser Plan
It's a teaser plan, said Recon Analytics' Roger Entner. They're not giving away a lot of bandwidth with this, and they hope customers upgrade to a bigger plan. But this is serving an underserved market. NetZero's paid plans start at a monthly $9.95 for 500 MB and go up to $49.95 for 4 GB.
According to Goldston, the company aims to sign boatloads of customers to the free plan. In time, the utility of the service will become so obvious that NetZero will be able to convince many of those free customers to upgrade to paid plans before their free year is up. Once customers upgrade, they cannot go back to the free offer.
On the other hand, Clearwire's WiMAX coverage is likely the greatest limitation to the service. Once the fastest in the U.S., Clearwire's network has now been bypassed by new LTE networks and even T-Mobile's HSPA+ service. For most customers of NetZero's free plan, however, speed will not be the primary issue. In fact, NetZero is giving its customers the option to slow down their broadband speed to better manage monthly usage. A throttling bar on user's account pages can be scaled down to Light Speed, ensuring that connection speeds never exceed 1Mbps on the downlink and 384 kbps on the uplink.
(reported by Alexandra Burlacu, edited by Surojit Chatterjee)
© Copyright IBTimes 2023. All rights reserved.
FOLLOW MORE IBT NEWS ON THE BELOW CHANNELS