New Android Era Ushers In: Google's Project Fi, Voice Access And Nearby For Proximity-Based Communication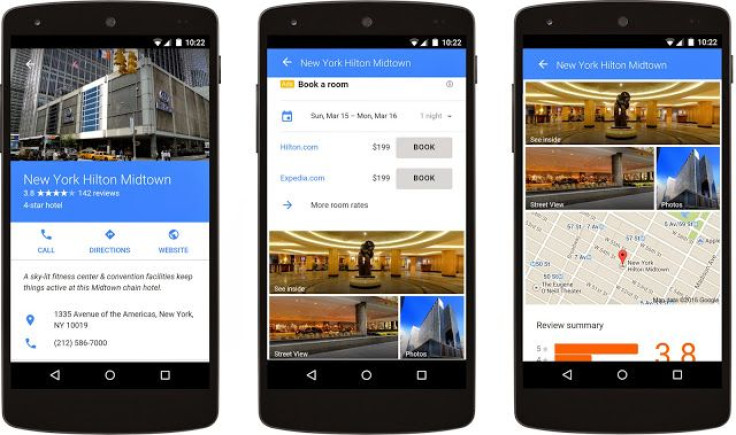 Google's recent slip about the Android M update got the rest of the market buzzing on what's in store for its next operating system. Primary features expected in the update include Voice Access for a possible hands-free user experience and Nearby for proximity-based communication. More importantly, Google is not only aiming to update its Android OS; it has also been working on Project Fi, offering users a new messenger option.
On May 6, Google released the events lineup for its May 27-29 I/O conference in San Francisco. One session post announced, "Android for Work Update," explaining that "Android M is bringing the power of Android to all kinds of workplaces." But the company later deleted the post -- though not before a screenshot of the description was taken, confirming that Android M will be coming soon.
The Google I/O schedule also offers details on two possible Android features to be discussed at the conference. First is Voice Access, which will allow users to manage their apps via voice commands, and second is the Nearby feature, which will allow users to communicate and link to other Android devices in close proximity.
Google's event "Your app, now available hands-free" has been linked to Voice Access to further reveal details about voice-centered usage, including whether or not it should be available on all Android OS or exclusively just for Android M. The title only gave away as much so nothing more can be said about the exact details. As for Nearby, it is expected to be discussed during the session titled "Proximity-based communication." No details were revealed except for Google's claim that people will learn about a new system that allows devices to discover and communicate with units "nearby."
To top off the anticipated Android changes, Google has also been under a spotlight for its Project Fi. The newest Google Messenger system may soon take over Hangouts, with Google's support page recommending Messenger over Hangouts. Google recommends that users go for Messenger as their default SMS app because Hangouts does not support several features including group message. People can set the Messenger as default messaging tool under Settings.
However, device owners may need to bring over their Google Voice number to the new system. Should they refuse to port it, then the company will release the number to someone else.
To report problems or leave feedback on this article, email: p.silva@ibtimes.com.au.
© Copyright IBTimes 2022. All rights reserved.
FOLLOW MORE IBT NEWS ON THE BELOW CHANNELS