New 'Genshin Impact' 1.6 Leaks Hint At Possible Naval Combat; Skiff Controls, Cannons Mentioned
KEY POINTS
"Genshin Impact" 1.5 is now live
Fans believe "Genshin Impact" 1.6 arrives in June
The next update is rumored to introduce the Inazuma region
"Genshin Impact" 1.6 could introduce a new mode of transportation via the rumored Skiff and probably allow players to engage in naval combat.
New images and information pointing to the rumored boating feature coming to "Genshin Impact" via Update 1.6 are now available. Industry insider Project Celestia shared on Twitter different control UI buttons related to the Skiff. A couple of these buttons show cannon fire, which comes with big and small notations.
Many fans wonder what kind of enemies miHoYo plans to introduce in "Genshin Impact" given the presence of cannon in the game files. Others believe that these references suggest some kind of naval combat possibly happening in the future. Notably, the two other controls are for turning up the speed of the Skiff.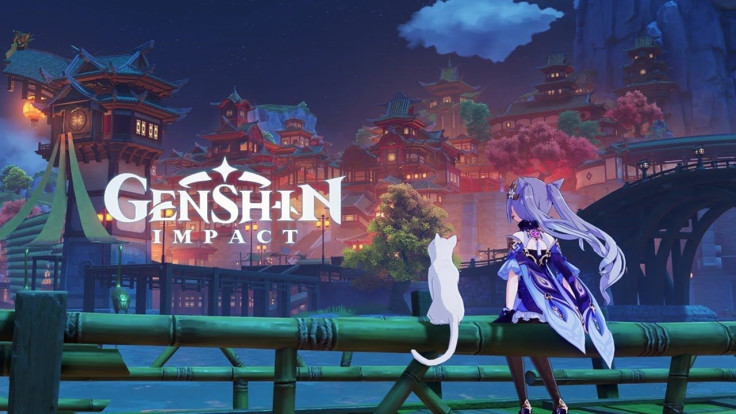 The tweet excites fans on the possibility of naval combat. Talks about the Skiff have been rife online since March. Based on earlier rumors, the Skiff is some sort of a sea vessel that players could use to move from one point to another.
Leaks suggest that the next update would introduce several scattered islands and the only way to reach them is by using the Skiff. The upcoming update would also reportedly introduce the Skiff Waypoint, which according to Project Celestia, players could use to summon the Skiff. The introduction of the sea vessel also makes sense if the leak about new quests is accurate.
Earlier, insider Potato_Yan12 shared a supposed "Genshin Impact" quest called Archipelago. According to rumors, miHoYo would not yet unlock the entire Inazuma region in the next update. Instead, players must first complete the Summer Islands or the Archipelago quest to access the much-awaited new nation in-game.
The only way for players to finish quests and activities in these said quests is to travel from one island to another. And, that is only possible with the use of the Skiff. These details from recent leaks come from the "Genshin Impact" 1.6 beta. While these are present in the game files, they don't guarantee the information mentioned in the files would be available when the update officially releases.
Fans should, therefore, temper their expectations and take this information with skepticism.
© Copyright IBTimes 2023. All rights reserved.