New 'Hunger Games: Mockingjay Part 2' Trailer Shows Katniss Everdeen Prepping For Capitol Fight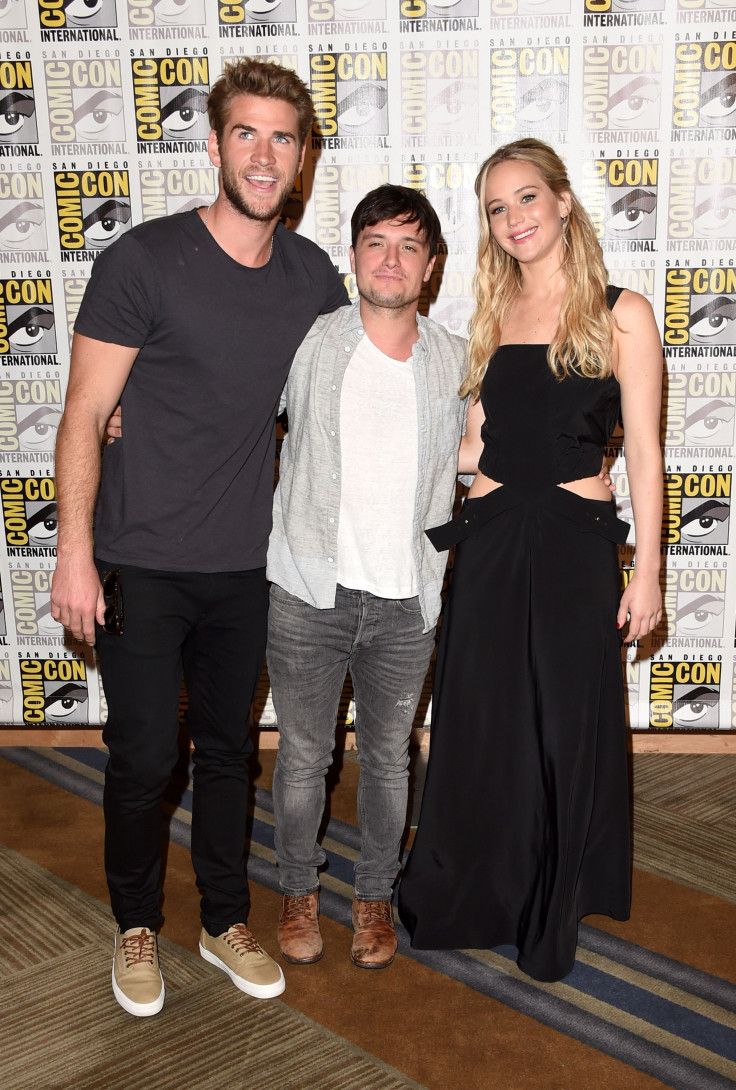 Katniss Everdeen's final fight is almost upon us. Less than four months before the fourth installment in "The Hunger Games" franchise, "Mockingjay – Part 2," hits theaters, Lionsgate Entertainment has released a new trailer for the sci-fi film.
Unlike the first teaser for the Jennifer Lawrence lead action-adventure, the latest trailer shows Katniss (Lawrence) prepping for war in the capitol. "Our future starts tomorrow at dawn when we march together into the capitol," an actress states in a voiceover, revealing that Katniss and the other soldiers will have to find their way through a sadistic "minefield of traps" constructed by Panem's President Snow (Donald Sutherland).
"I've been watching you and you watching me," Snow says to Katniss. "My dear Ms. Everdeen, make no mistake, the game is coming to its end."
"Snow has to pay for what he's done... Nothing good is safe while he's alive," Katniss says later in the trailer. Her words are followed by a close-up shot of Katniss dancing with her younger sister Prim (Willow Shields).
In "Mockingjay Part 2" Katniss will continue heading the rebellion she was called to lead in 2014's "Mockingjay Part 1." Filmgoers will remember that Katniss was recused from her second venture into the Hunger Games arena in "Catching Fire" only to find herself living in an underground society called District 12. It was there she was recruited by District 12's President Alma Coin (Julianne Moore) to serve as the face of their cause-- bringing down Snow.
But the new trailer isn't all about war, it also features some romantic moments between Katniss and her former Hunger Games competitor Peeta Mellark (Josh Hutcherson). Katniss' other love interest, Gale Hawthorne (Hemsworth) also makes a few brief cameos. Plutarch Heavensbee, played by the late Philip Seymour Hoffman, Effie Trinket (Elizabeth Banks), Johanna Mason (Jena Malone) and Haymitch (Woody Harrelson) appear in blink-and-you'll-miss-it scenes.
Watch the latest trailer for "The Hunger Games: Mockingjay Part 2" below.
"The Hunger Games: Mockingjay Part 2" is directed by Francis Lawrence. The film hits theaters Nov. 20.
© Copyright IBTimes 2022. All rights reserved.
FOLLOW MORE IBT NEWS ON THE BELOW CHANNELS