New iPad 3 Cases Are Out: Which is Your Favorite? (PHOTOS)
Apple's new iPad will go public on Friday, March 16 (8.00 a.m. onwards) and cases for the third-generation iPad are already out. If you have pre-ordered the new tablet or thinking of buying one, then it is perfect time to buy a case for your new tablet.
The market is currently flooded with stylish and unique cases for Apple's upcoming tablet. Here are a few top-notch iPad cases worth buying:
DODOcase
DODOcases are popular since the release of the original iPad in 2010. The cases made by two times iPad case of the Year winner give a book-like touch to iPad. These cases give option for hole in case for iPad's rear camera. DODOcases are available in three price tags - Classic for $60, Essentials for $70 and Spring Summer for $80.
GumDrop
GumDrop's Drop Tech series cases can be first choice of people who prefer protection over style. These hardcore cases are meant to absorb shocks and can tolerate iPad's accidently fall from hands giving the Apple iPad a feel of rugged tablet. Drop Tech series cases are available at $60 price tag. The Military edition drop case from GumDrop will cost your $10 more than Drop Tech cases.
CaseMate
CaseMate has also extended its iPad casing lineup with new cases. CaseMate gives a modern and unique look to iPad. Cost of CaseMate's iPad cases is Tuexdo for $60, Venture for $60 and Pop for $50.
i-Luv
i-Luv cases for the new iPad start from $50. Denim style iPad case from i-Luv costs $60. These cases have functionality of doubling the viewing stand by both portrait and landscape positioning. The business-oriented CEOFolio cases cost $80.
Cygnett
Cygnett cases for the new iPad start from $50. These basic cases are available in multiple colors and looks. Lavish Connect iPad case is something outstanding with on-board Bluetooth keyboard for typing on the go. The price of Lavish Connect from Cygnett is price at $130.
Otterbox
Otterbox cases are meant for superior protection against dust and scratches. Otterbox has extended its lineup with Defender Series. The new Otterbox case for the new iPad also fits its predecessors. Otterbox Defender case is price at $90.
Start the slideshow to check out the coolest iPad 3 cases and don't forget to say which is the one you are going for.
(reported by Johnny Wills, edited by Surojit Chatterjee)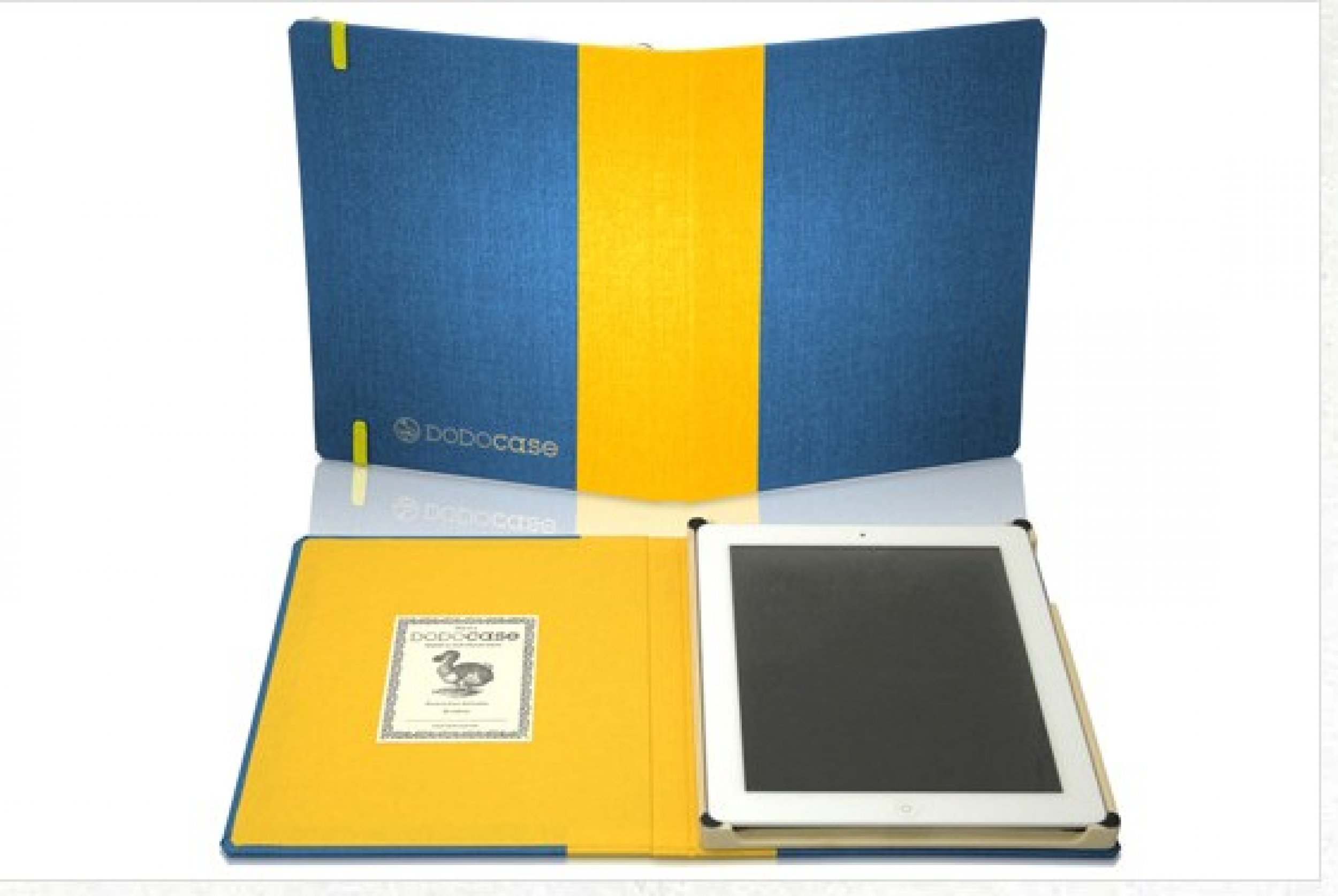 © Copyright IBTimes 2023. All rights reserved.