New iPad Release Name Confusion: Why Not iPad HD or iPad 3?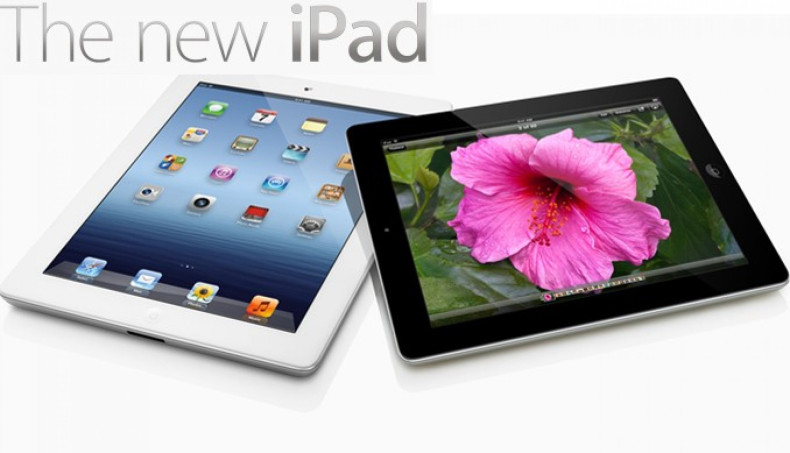 Apple on Wednesday updated its tablet lineup with a new iPad. Yes, "New iPad" is what Apple has named its next generation tablet.
Till the very end of the launch event at Yerba Buena Center for the Arts, the attendees were waiting breathlessly for Cook to name the new tablet. However, he surprised everybody by not naming the iPad. Apple, by not giving any specific name to its new tablet, has created confusion among users about what they will call the new tablet. Tim Cook simply called it "the new iPad".
The first generation Apple's tablet was simply called iPad and second generation was called iPad 2. It was widely speculated that the new tablet will be called iPad 3. But Apple decided to stick to the "New iPad" nameplate.
It was also rumored that it could be called iPad HD for featuring a 2048 X 1536 pixel Retina Display. The feature is there, but the fancy name is not. For now we can call it "New iPad", but when the tech giant will release the fourth generation tablet, then this new iPad will not be new anymore and the name may create a lot of chaos.
Why did Apple not give a specific name to its new tablet and simply called it the "new iPad" and not iPad 3 or iPad HD or even iPad 4G? Apple has not offered any specific explanation at the moment.
However, let's examine Cook's statement at the event:
We're talking about a world where the PC is no longer the center, but just a device ... where your new devices need to be more portable, more personal.
We have a great morning planned ... I'd like to get started by talking about the post-PC revolution.
"We think the iPad is the poster-child of the post-PC world.
"iPad is showing up in peoples' lives all around the world. Now, when we set out to create the iPad, we set out to create not just a new product, but a new category."
From Cook's statement, it seems that Cook wants to say that the new tablet – "New iPad" heralds a new post-PC era where it will take a lead role when PCs give way to tablets.
Since its debut in 2010, Apple has been releasing a new iPad every year. After 5 or 10 years hence, if Apple names its tablet iPad 8 or even iPad 12, it would seem strange or even uncool. Giving a model number to every new release is also not in Apple's blood. For instance, take the example of Macbook Pro. The tech giant simply calls it Macbook Pro, no matter whether it's first generation or fifth.
Apple has not also included any number while naming its iPod lineup. It means not numbering its product is not an erratic move but a calculated one. Whether it is iPad 2 or iPad, it will always be an "iPad." Hence, the "New iPad." And we won't be surprised if the next iPad too is called the "New iPad" (though for reference purpose it may be called the fourth generation iPad).
Another explanation could be that Apple doesn't want to be stereotyped. Fox News cited Phil Schiller, Apple's SVP of worldwide marketing, as saying that Apple broke from the convention because we don't want to be predictable.
However, it would have been better if Apple had given the unnamed tablet a stylish name. Branding experts suggest the lack of a new name is potentially confusing and could be a big mistake on Apple's part. On the pre-order page, the device is simply called "The New iPad" and sometimes it says, "the new, third generation iPad."
Anyways, irrespective of whether the new tablet is named the "New iPad," "iPad 3," "iPad HD," or "iPad 4G" there's no doubt that it will draw Apple fans just as moths are drawn to a flame. According to IHS-iSuppli analyst Rhoda Alexander, Apple will continue to dominate the tablet market in 2012 by controlling "nearly two-thirds of shipments, at 61.7 percent, as the competition strives to develop ecosystems of tablet apps and content that can match up with those of Apple."
Deutsche Bank analyst Christ Whitmore also said that developers will like the new iPad and flock to the new tablet as the retina display (2048x1536) with 44% greater color saturation combined with the quad-core graphics processor produces a tablet experience that is simply unmatched.
Indeed, name aside, it cannot be denied that the new tablet is a stunning device and will do well.
MUST READ - iOS 5.1 versus Ice Cream Sandwich: Which is the Better OS?
MUST READ - New iPad 3 Release Date March 19: Should Galaxy Tab 2 10.1 and Galaxy Note 10.1 be Afraid?