New Jersey Shooting At Old Bridge Pathmark, Alleged Gunman Identified As Former Marine [PHOTO]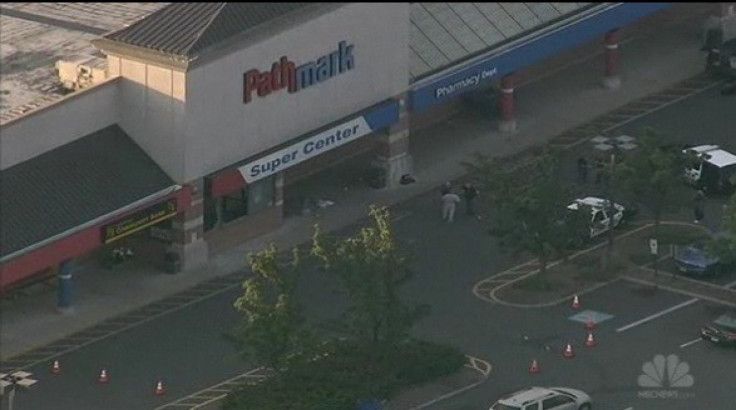 Three people are dead after a 23-year-old gunman opened fire inside a Pathmark grocery store in Old Bridge, N.J., on Friday.
The gunman, an alleged former Marine who had been working at the New Jersey grocery store for about two weeks, opened fire inside the Pathmark at about about 4 a.m. when the store was still closed. Among those confirmed dead is an 18-year-old girl, as well as the shooter, according to the Associated Press .
Old Bridge Mayor Owen Henry said the Pathmark grocery store shooter was a disgruntled former employee who shot two supermarket employees and then himself. The unidentified shooter allegedly entered the Pathmark supermarket wearing body armor and began firing.
Heavily armed police officers swarmed the New Jersey supermarket quickly after reports of shots fired were called in to 911 dispatchers.
Two front windows were broken in the New Jersey grocery store, according to NBC News, which reported that some conversation between police officers and the shooter is said to have taken place.
The Pathmark grocery store reportedly closes at 1 a.m. and reopens at 6 a.m. Employees were moved to a nearby restaurant by police officers for security and questioning purposes. Helicopter images of the Pathmark shooting scene indicate that approximately 12 grocery store workers were inside the Pathmark store at the time of the mass shooting. The store was scheduled to open at 6 a.m.
Old Bridge is a bedroom suburb of about 23,000 about 25 miles from Manhattan but just across the Raritan Bay from Staten Island.
New Jersey Transit closed its nearby park-and-ride lot and told riders that they could park in other park-and-ride lots or could ride the North Jersey Coast rail line, according to AP
© Copyright IBTimes 2022. All rights reserved.
FOLLOW MORE IBT NEWS ON THE BELOW CHANNELS