A New Macbook Pro Killer: Asus Zenbook 14 is Everything a Windows Travel Laptop Should Be
This article uses affiliate links, which means if you purchase products through these links, we may earn a commission. Click here to see our
T&C
. For licensing please click
here
.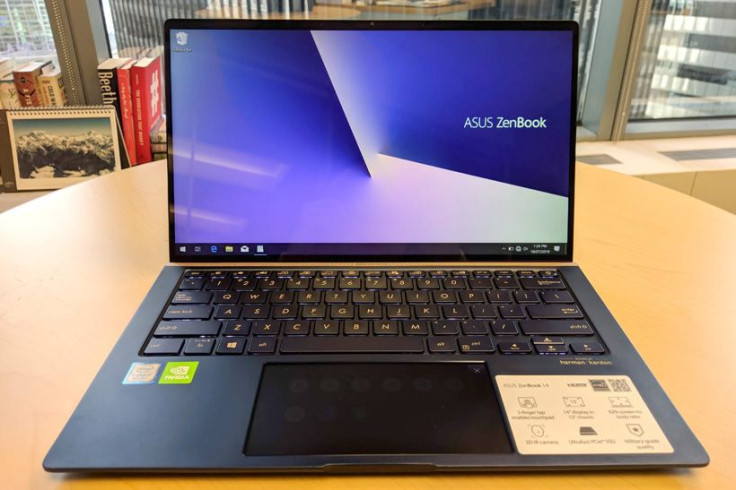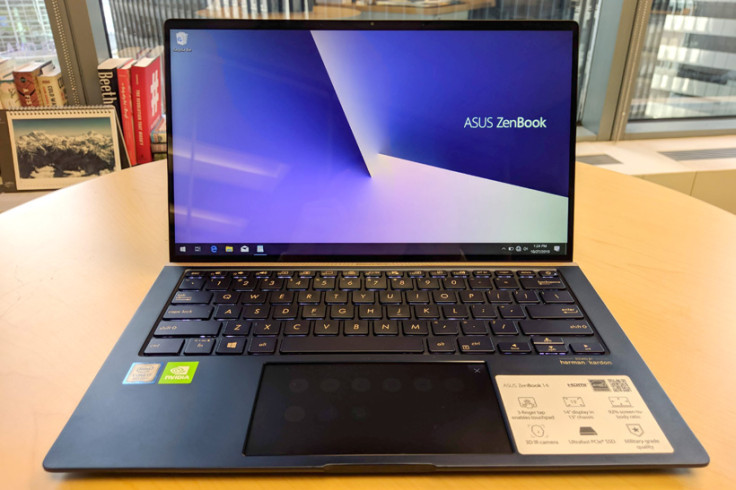 There was a time when the whole laptop segment seemed like it might get replaced by tablets - then it didn't. We are now in a new surge of laptop innovations, and at the peak of that innovation, Asus has come up with one of its most compelling offering with the 2019 Zenbook line up.
In recent years Windows laptops are no longer playing catch-up with Macbooks in terms of hardware, but in many sense many ultrabooks have indeed caught up. While Macbooks continue to improve in integration and capitalizing in the Apple ecosystem, Window laptops have arguably moved ahead in the hardware game. As I found through using the Asus Zenbook 14 (UX434), for me the penny definitely has dropped, and I can confidentially say that right now, more than ever, Window machines are harder, better, faster, stronger - and even more compact than Macbooks.
Harder
When first picking up the Zenbook, it felt like picking up a slab of metal. There was no flex and it was cold to the touch. After opening the lid, I concluded that Asus did the smart thing of putting the strength mostly in the lid.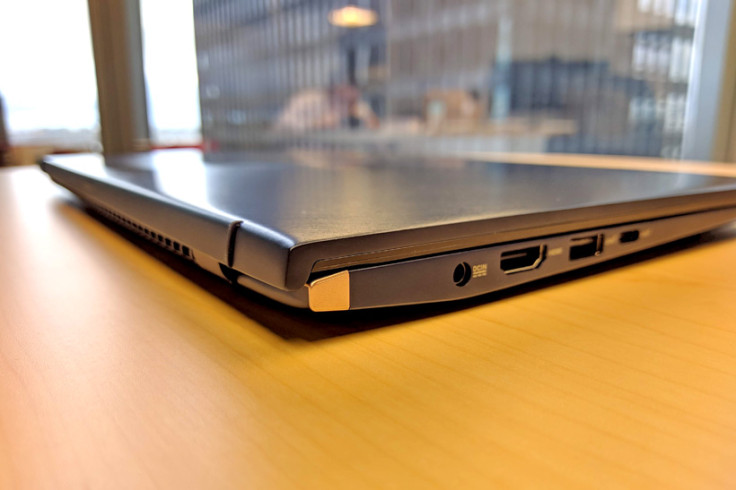 The lid itself had no flex even when it's so thin. On close inspection I believe its strength comes from how the metal sheet was folded. Much like the ridges in a car body, the folds that wrap around the screen, and especially the 'L' fold on the base of the screen that lifts the whole keyboard up gives the whole structure incredible strength, without needing to resort to unibody constructions.
Even the hinge of the screen doesn't flop around, but has a satisfying glide to it when opening and closing. The whole laptop screams strength and I believe it.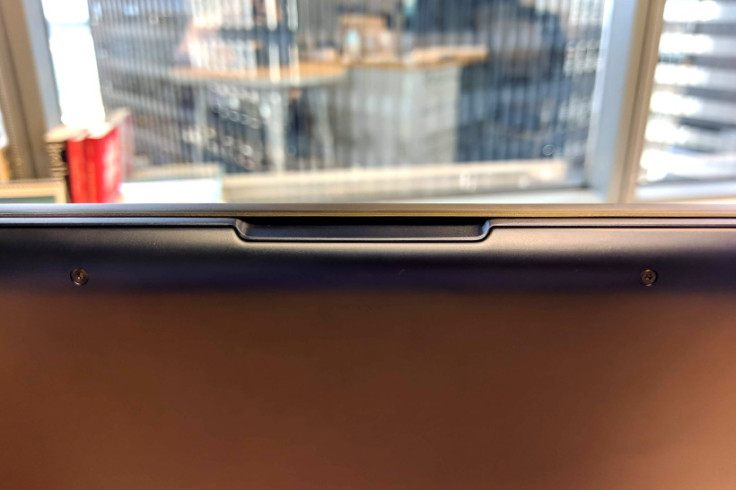 More compact
The other first impression I had when picking up the Zenbook is that surely this can't be a 14" laptop. My daily driver was a 14" Thinkpad, but the footprint was incomparable. Many ultrabook designs are going for thinness, which does mean the laptop takes up less space in the backpack, but it also compromises on the overall strength, functionality and the typing experience (No one wants to type on a flat surface, which is why keyboards come with legs!) It makes much more sense to reduce the overall footprint - which also makes it easier to carry, but means your key travel can be deeper, keyboard can be angled, and input and output ports can be retained. This is exactly what Asus went for.
While still keeping the overall thickness reasonable for an ultrabook, the Zenbook has enough thickness to give it decent key travel, great port selection (2 USB-A, full-sized HDMI are the highlights!), an decent typing angle and efficient cooling through the ErgoLift design (Where the base of the screen lifts the body off the tabletop).
The tiny bezels of the screen definitely played a big part in reducing the overall footprint, but Asus didn't go overboard and kept a forehead that's a mere 2mm thicker than the rest of the bezel. Packed into that forehead is not only a webcam that is properly placed (read: not pointing up your nose) but a set of IR scanners that logs you in securely (and rapidly) with Windows Hello - one of the features I use and appreciate the most every day.
The wider and shallower profile of the Zenbook means a lot especially on flights, where every fraction of an inch counts on your meal table. This ultrabook is short and shallow enough to open and use on an economy seat, even in the unfortunate scenario when the person in front decides to tilt their seat back too early (Which actually happened to me while using this laptop on my recent trip back from New York. Tried and tested!).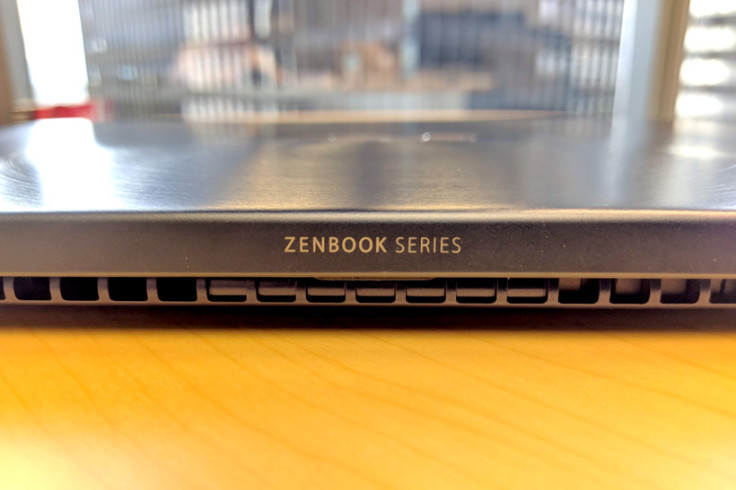 Blazing fast and lasts longer
Actually, shrinking the bezel is only part of the game. To reduce the overall footprint, the innards of the laptop also needs to be worked on, which is precisely where many ultrabook makers decides to compromise by including less features like graphics and battery capacity, or by using a weaker processor to keep the heat and power consumption reasonable. Someone at Asus made the bold decision to do neither things, and instead to make a machine that is not only small, but also powerful AND lasts long.
The speed of the machine did not surprise me, because I did take a peek at the spec list. With an i7 processor (Again, not a Core M!), 16 GB RAM, and 512 PCIe 3.0 SSD: Windows 10 can't help but purr along any task thrown at it. But there's more! Asus also packed a discrete NVIDIA GeForce MX250 graphic card into this tiny body!
If you've used enough laptops, you will know, with that kind of spec list, something has got to give, and that something would normally be the battery. But the battery didn't give. My first full day with the Zenbook 14, I used it on and off throughout a day at the exhibition with WIFI connected and full brightness. At the end of the day, I was scratching my head in the hotel at still a 50% battery level out of its 50Wh battery.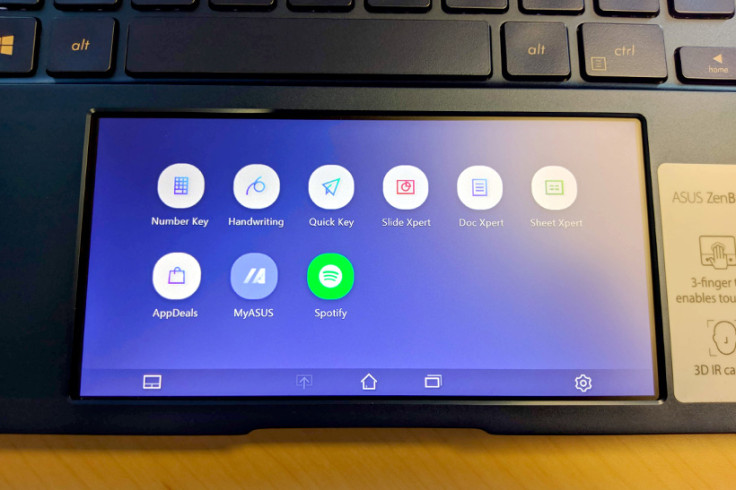 Better Trackpad
If someone told me that trackpads are the most important feature to them in a laptop, I have always unapologetically, unhesitatingly replied them to go with Macbooks, because nobody can do trackpads as well as Macbooks, right? Using the Zenbook, for the first time, I can now confidentially say: No, Window laptops can have trackpads that are as good as Macbooks.
The responsiveness of the trackpad truly matches that of Macbooks, especially when two-finger scrolling - which is arguably the most frequently used gesture. Finally the page scrolls up both smoothly with no latency across the whole Windows system, just like Mac users have been enjoying for more than a decade. Other multi-finger gestures like pitch to zoom or minimize all apps respond just as well and is a dream come true for a envious Windows user who once owned a Macbook.
The Zenbook 14 has an enormous glass trackpad, which I could not understand at the start. By having such a wide trackpad, false touches can become an issue. But after using it for a while, I found that the width means your hand no longer needs to move to the center of the trackpad to use it. Your hand can stay in its typing position, and you can easily use one half of the tracking surface to do all the maneuvering you need.
For the Zenbook, there's another reason for the large screen, which is also the reason why it's trackpad is even 'better'. This trackpad doubles as a touch screen. For those who are familiar with ScreenPad, this is Asus' second iteration of the system, and it's aimed at revolutionizing the user interface on a laptop.
I have personally been investigating the different ways to use the ScreenPad, and so far my favorite most used features are using it as a music player with Windows Groove and Spotify, as well as using the Quick Key app, which allows you to set customized Hot Keys for Windows system or any specific App.
Another way to use the ScreenPad is simply to use it as a secondary screen - because essentially that is what it is set up to be. It allows for window snapping, so you can seamlessly drag any app into it and just snap it to size. Whether it's playing a YouTube video, or placing a folder there where you want to move selected files, it is pretty handy to have around when you need. Asus is also not forcing this onto its users, as you can easily turn off the secondary screen by a shortcut key for the trackpad.
The ScreenPad is an interesting take on the evolution of the trackpad, and I am personally committed to look into the effect of using it in the long term.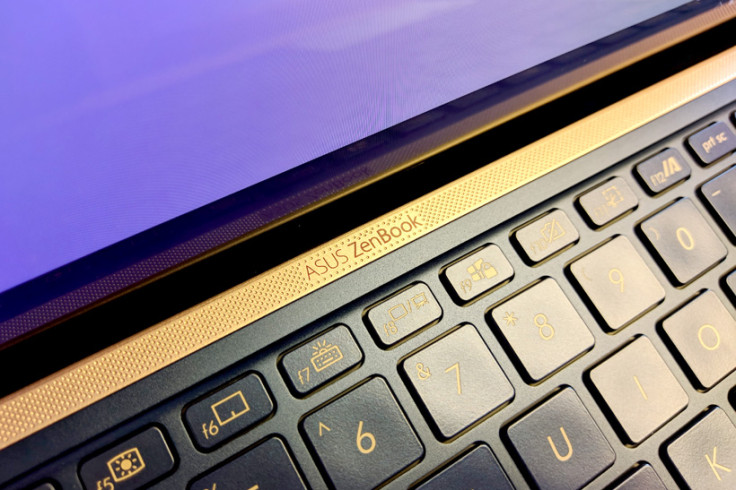 Who is the Asus Zenbook 14 for?
If you are after the best Windows Ultrabook that is ultra portable but does not compromise on performance, the Asus Zenbook 14 is on the top of my list right now. It truly has it all, and even more - with the innovative integration of a secondary touch screen. The Zenbook is a firm pronouncement that laptops are not only here to stay as a business traveler's key companion, but may continue to evolve into a more useful tool for work, play and communication.
Sam is a production engineer turned tech writer who specializes in seeking out gadgets that enhances productivity while still looking sharp. This is a contribution to an ongoing IBTimes review series on gadgets for Business Travelers.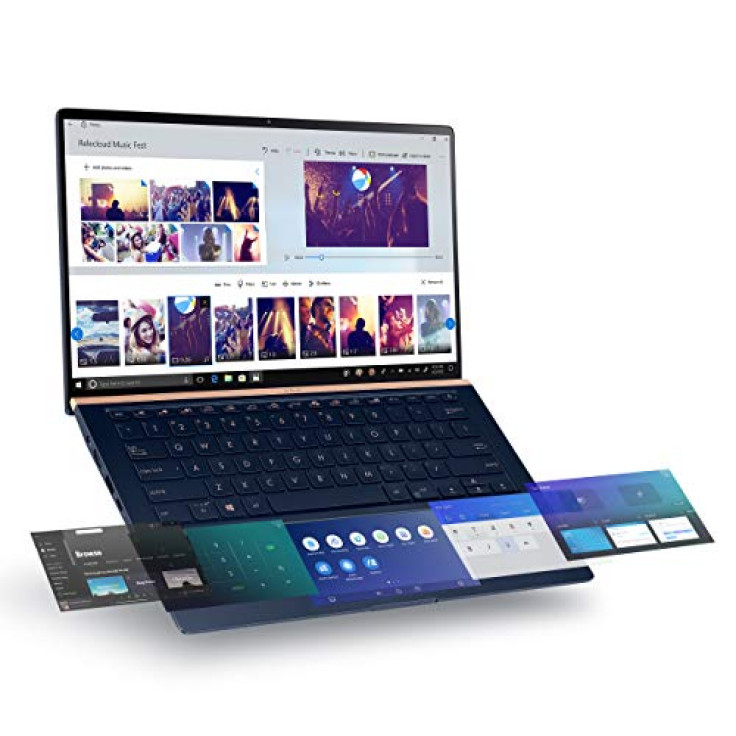 Photo from amazon.com
© Copyright IBTimes 2023. All rights reserved.