Elon Musk's 'Most Important Product Development' Is A Hundred-Billion-Dollar Business, Says Global Investment Company
KEY POINTS
Musk said Tesla Bot will "transform civilization"
He previously called Optimus Tesla's "most important product development"
Musk showed off Optimus at this year's Tesla AI Day
Elon Musk is now the CEO of the social media platform Twitter and while the tech billionaire revealed that the micro-blogging site is losing $4 million per day, an upcoming product of one of his companies is reportedly a hundred billion dollar business, according to a global investment company.
Musk showed off a walking, functioning Tesla Bot (Optimus) at this year's Tesla AI Day and while it received a myriad of criticisms, the Tesla CEO is positive that it will "transform civilization." The tech billionaire has high hopes for Tesla's next big product and as early as last year he called Tesla Bot the "most important product development we're doing this year."
Interestingly, Musk's vision of Optimus is not at all an exaggeration as global investment company Goldman Sachs recently confirmed a promising detail about this Tesla product. According to the multinational investment company, Optimus, or the humanoid robot business market is "sizable" and estimated its market of at least $6 billion in 10 to 15 year time.
"The launch of Tesla's humanoid robot prototype, the 'Optimus,' has again sparked debate about the financial opportunities of such innovation. The investment case for humanoid robots is sizable – we estimate that in 10-15 years a market size of at least US$6bn is achievable to fill 4$ of the US manufacturing labor shortage gap by 2030E and 2% of global elderly care demand by 2035E," Goldman Sachs said.
The firm estimates in a new report that the humanoid robot would be worth $152 billion by 2035, which aligns with Musk's earlier prediction. Goldman Sachs also said, "should the hurdles of product design, use case, technology, affordability, and wide public acceptance be completely overcome, we envision a market of up to US$152bn by 2035E in a blue-sky scenario (close to that of the global EV market and one-third of the global smartphone market as of 2021), which suggests labor shortage issues such as for manufacturing and elderly care can be solved to a large extent."
Last month Musk said that Optimus or the Tesla Bot's release is "not that far away," noting that it could be in "three to five years" that consumers "could probably receive an Optimus." Like what Goldman Sachs forecasted, Musk believes that the mass rollout of the Tesla Bot would "transform civilization" and pave the way to "a future of abundance, a future of no poverty," adding "it really is a fundamental transformation of civilization as we know it."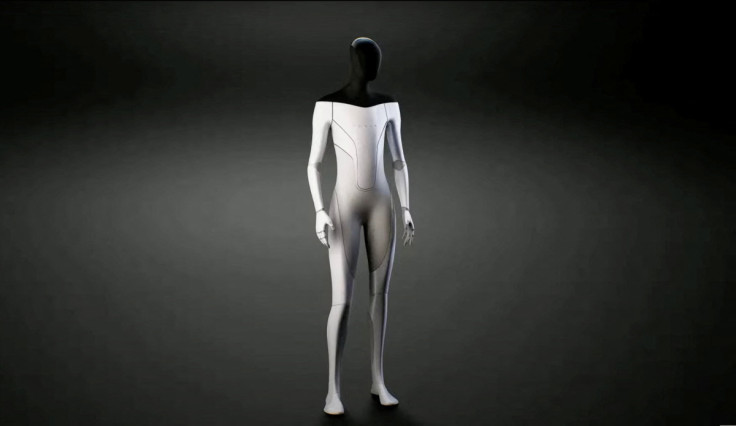 © Copyright IBTimes 2023. All rights reserved.
FOLLOW MORE IBT NEWS ON THE BELOW CHANNELS