New Study Finds Worrisome Link Between Coronavirus And Pollution
Lawmakers and advocates are raising concerns about a new study which states that air pollution, lack of access to water and other environmental conditions could worsen the impact of the coronavirus on low-income and minority communities.
A recent Harvard Study analyzed over 3,000 U.S. counties and found that coronavirus patients who live in cities with higher levels of air pollution have significantly higher death rates than those not subjected to pollution.
"A small increase in long-term exposure to [particulate matter] leads to a large increase in COVID-19 death rate, with the magnitude of increase 20 times that observed for [particulate matter] and all-cause mortality. The study results underscore the importance of continuing to enforce existing air pollution regulations to protect human health both during and after the COVID-19 crisis," the study said.
Greater exposure to air pollutants has been linked to conditions like asthma and other respiratory diseases which increases the risk of death from the novel coronavirus.
This study along with many others has pointed out that the low-income and minority communities face the highest risk due to environmental conditions. The neighborhood of polluting industries is often occupied by people of color and low-income residents.
According to Lubna Ahmed, the director of environmental health at WE ACT for Environmental Justice, these groups face bad outdoor and indoor air quality due to pollution and poor ventilation respectively, things that are common in households of low-income communities.
"Major issues are the underlying factors that cause black and brown communities to be more vulnerable to this disease," Ahmed told The Hill. "Anybody who's been impacted by pollution is in danger of infection by COVID-19 because they face this elevated risk of having underlying conditions."
Along with air pollution, lack of access to water also affects the minority communities hit by the coronavirus, according to environmental justice activist Theresa Landrum. She noted that the first line of defense against the coronavirus was washing one's hands, which becomes difficult if you don't have adequate access to water.
According to Rep. Donald McEachin (D-Va.), the minority communities in big cities are already facing adverse effects of pollution and adding the coronavirus to the mix only makes the situation worse for them.
"We see in these big cities higher rates of minority communities suffering from death from COVID-19," he told The Hill.
Advocates have been calling for decades to address the effects of environmental conditions on marginalized communities. Earlier this year, McEachin had co-authored an environment justice bill that he claimed would help tackle some of these issues.
The coronavirus outbreak has managed to kill over 20,000 people in the U.S. alone.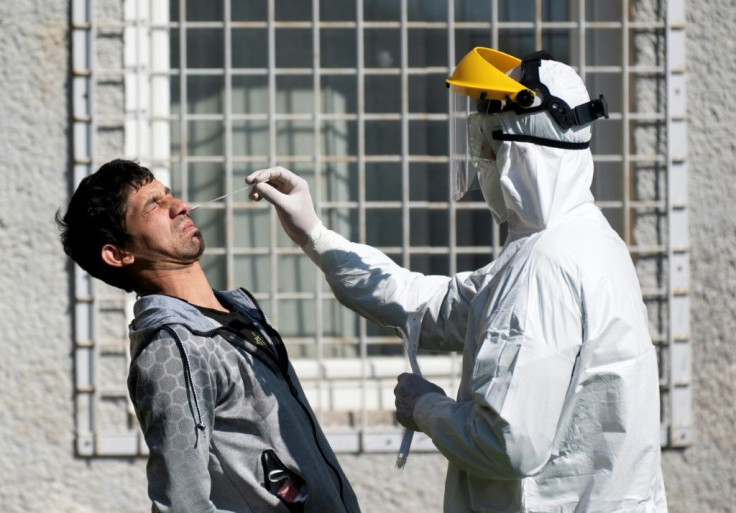 © Copyright IBTimes 2023. All rights reserved.