New TV Shows 2014: Winter TV Premieres For February And March; Watch The Promo Videos Here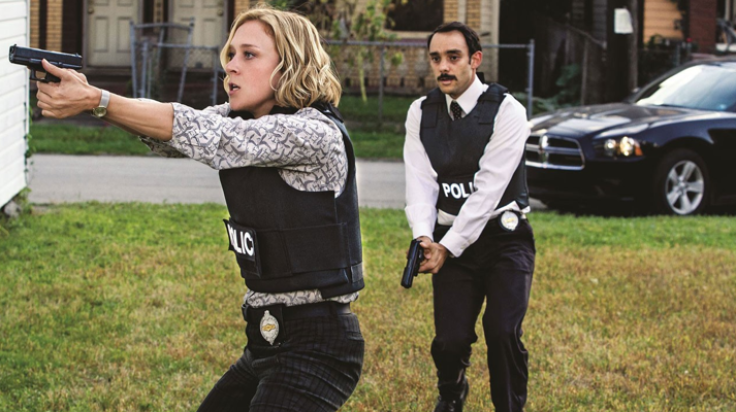 With weather like this, who needs to go outside? That's why we've decided to stay far, far away from the cold and compile a list of upcoming shows for you to binge watch in the comfort of your nice, warm home.
With February's arrival, TV-loving folks are preparing themselves for another slew of series to start making their debut on the small screen, like:
"Believe" – Do you love fantasy/adventure series? Well, this NBC show is definitely for you! Created by the Golden Globe director Alfonso Cuaron ("Gravity), J.J. Abrams, Mark Friedman, the series dives into a plot about a young girl with special abilities that she's unable to control. Looking for help, those responsible for the young girl look to an unexpected protector to keep her safe. Turns out, the protector they've chosen is a convicted inmate on death-row. "Believe" is said to debut after the 2014 Winter Olympics.
"Those Who Kill" – Crime, serial killers, and Chloe Sevigny? What's not to love about "Those Who Kill"? Based on the Danish crime TV series, the PA based A&E show will be premiering it's first of ten episodes on March 3, 2014.
"Mixology" – This ABC TV sitcom, created by Jon Lucas, Scott Moore and co-executive Ryan Seacrest, will premiere on Feb. 26, 2014. It takes place at a Manhattan bar called "Mix" and the entire season will follow six women and five men during their season-long night out.
"Star-Crossed" – If you're into aliens, this CW show will be your next guilty pleasure. But we promise, not everything will be about species from other planets. There's actually a pretty solid romantic plot regarding the relationship between a human girl and alien boy after he and eight others of his kind are integrated into a high school. We can hear teenage girls swooning now! This bad boy will debut Feb. 17, 2014.
"House of Cards"
– We don't even care that this political drama is coming out on Valentine's Day. We'd cancel every one of our dinner dates to watch Kevin Spacey in season 2 of the Golden Globes nominated Netflix series.
Do you think you'll be watching any of these shows? We'll be sure to keep you updated when more premiere dates are revealed!
© Copyright IBTimes 2023. All rights reserved.