New 'Ugly Baby' Photo Causes A Stir: Separating Fact From Fiction [VIDEO]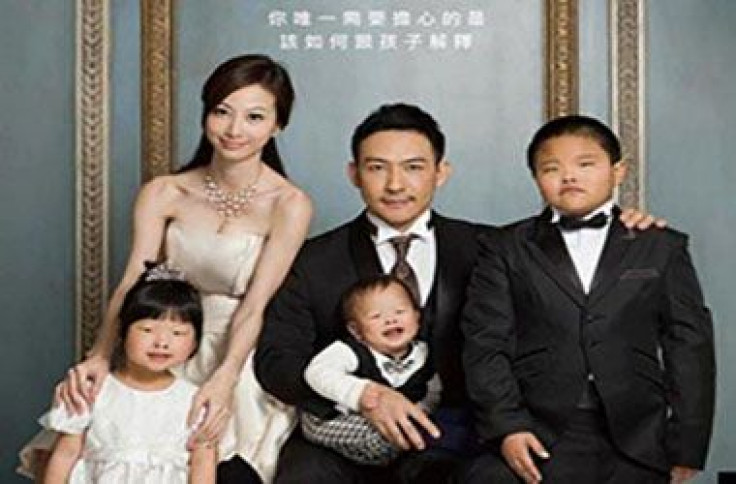 In northern China last month, a man by the name of Jian Feng sued his wife, on the basis that he married her under false pretenses, since she had undergone more than $100,000 worth of cosmetic surgeries before they met. The man then took her to court as his daughter was "ugly." The court agreed and the man successfully sued his wife.
Now a new photo of the alleged family has surfaced on the Internet, causing a massive social media outcry as many wonder if the man in the picture is really Jian Feng.
It has been reported that the supposed family photograph is actually an advertisement for a plastic surgery company in Taiwan. The photo shows three children, while the original story is only about one daughter. Still the photograph continues to circulate and has people talking.
The truth from the story is that a man did successfully sue his wife for bearing a "ugly" child'. The court did agree that his wife misrepresented herself through surgeries that altered her appearance. The wife and Jian Feng have made no comment to the media about the photograph that has emerged, so many questions remain unanswered. Many people however, regardless of this photograph's legitimacy, are outraged by the case, and how it highlights a very dark and shallow side of humanity.
© Copyright IBTimes 2023. All rights reserved.