New World Hacking, Anti-ISIS Vigilantes, Say They Knocked Donald Trump, Black Lives Matter And BBC News Offline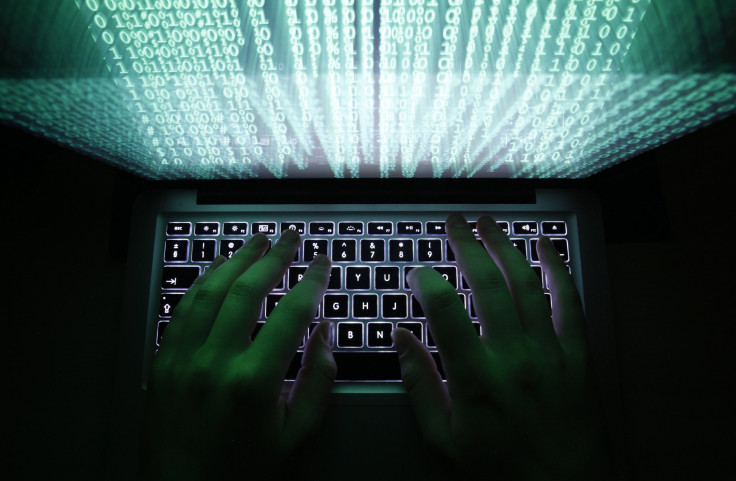 A new hacking group has claimed responsibility for knocking two major websites offline in preparation for a cyberattack on the Islamic State terrorist group. Both attacks, on websites belonging to the BBC and Donald Trump, were carried out by New World Hacking, an obscure group that supports Anonymous.
First the BBC News service went down for much of the day on New Year's Eve due to an apparent distributed denial-of-service attack, which occurs when a website is overwhelmed with traffic from millions of unwitting computers. Then the Republican presidential candidate Donald Trump was targeted by another DDoS that rendered his site unavailable for an hour Saturday. Now New World Hacking says it carried out both digital assaults, as well as another weekend attack on BlackLivesMatter.com.
"We are based in the U.S., but we strive to take down ISIS-affiliated websites, also ISIS members," one self-identified member of New World Hacking said in a series of tweets to the BBC after that DDoS. "We realize sometimes what we do is not always the right choice, but without cyber hackers ... who is there to fight off online terrorists? The reason we really targeted the BBC is because we wanted to see our actual server power."
A typical DDoS attack doesn't involve a data breach, but uses a botnet (an army of Internet-connected computers that have been secretly taken over by hackers) to take a target site offline. It's an old, unsophisticated method of cybercrime often meant to deliver a message rather than make a profit. The same method was used to knock DonaldJTrump.com offline for an hour Saturday, with New World Hackers replacing the intended campaign message with an "error" message.
"We targeted the Trump site because this guy can get quite racist," New World Hacking told Hackread.com Sunday. "It doesn't matter to use how crazy he gets. Our member 'Doc' actually attacked DonaldJTrump.com with a Layer 7 attack [a form of DDoS] and he plans to attack Trump's site later on again."
The group consists of eight men and four women, the BBC reported, who previously took part in Anonymous' #OpParis, the campaign meant to identify and silence ISIS members working on Twitter after the Nov. 13 Paris massacres. But the group, like the Anonymous hacking collective that inspired it, already seems prone to mistakes and rogue members. Just after taking credit for the Trump outage Sunday, New World Hacking's main Twitter feed apologized for taking down the protest site BlackLivesMatter.com.
© Copyright IBTimes 2023. All rights reserved.
FOLLOW MORE IBT NEWS ON THE BELOW CHANNELS