'New World' PTR Now Live; New Weapon Revealed
KEY POINTS
"New World's" Public Test Realm (PTR) is now available in select territories
PTR slot availability is limited
The Void Gauntlet is currently being tested in the PTR
Amazon Games Studios has launched the Public Test Realm (PTR) for "New World" in hopes of preventing any more bugs and exploits from ruining the game.
Following a somewhat disastrous week for "New World," the developers are now doubling down on their efforts to polish the MMO to prevent any more game-breaking bugs and exploits from popping up. The recently-implemented Public Test Realm for "New World" is just one more step in Amazon's attempt to fully polish its first successful game release.
"We hope to catch and resolve all serious issues before they reach live servers," the dev team said in their latest blog update on the official website.
The PTR has limited availability, however. There are only two servers in total: one in the eastern U.S. and another in central Europe.
Furthermore, access to these PTR servers is on a first come, first serve basis, which means that not everyone will be available to play in the test realms. Amazon warned players that there may still be queue times within the PTR.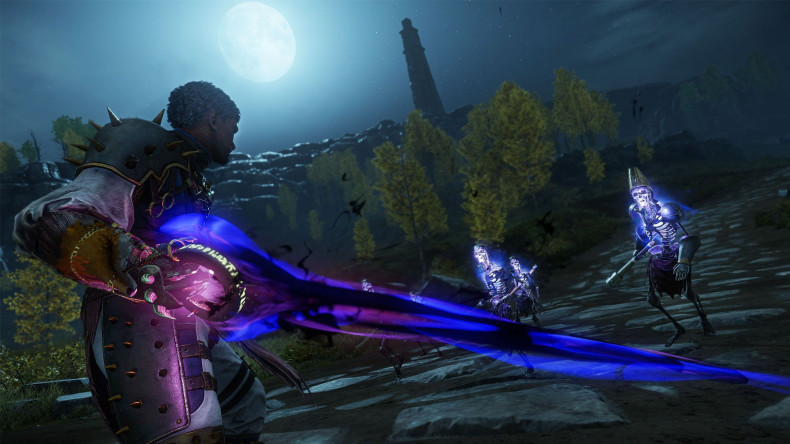 Following the announcement of the PTR is the reveal of "New World's" first new weapon: the Void Gauntlet. The devs described this as a hybrid DPS and support weapon that will scale with both Intelligence and Focus.
The Void Gauntlet will feature a slew of melee attacks using a magic phase blade made of void energy and will primarily be a close-ranged weapon.
Its first skill tree, Annihilation, will focus more on the weapon's DPS aspect using a variety of attacks using the void blade itself. Meanwhile, the Decay skill tree will offer ranged attacks with a selection of buffs and debuffs that are applied through Orbs of Decay.
Rumors of this weapon's inclusion in "New World" have been floating around even before the game officially launched. Now, it's only a matter of time before players can get their hands on this exciting new tool to hopefully find a refreshing new playstyle in the game's open-world PvP sandbox.
Unfortunately, it's unknown when the Void Gauntlet will be available on live servers. However, the new weapon should be made available in the next major patch coming either next week or late November.
© Copyright IBTimes 2022. All rights reserved.