New York Brokers Lose SEC Insider Trading Trial Over IBM Deal Tip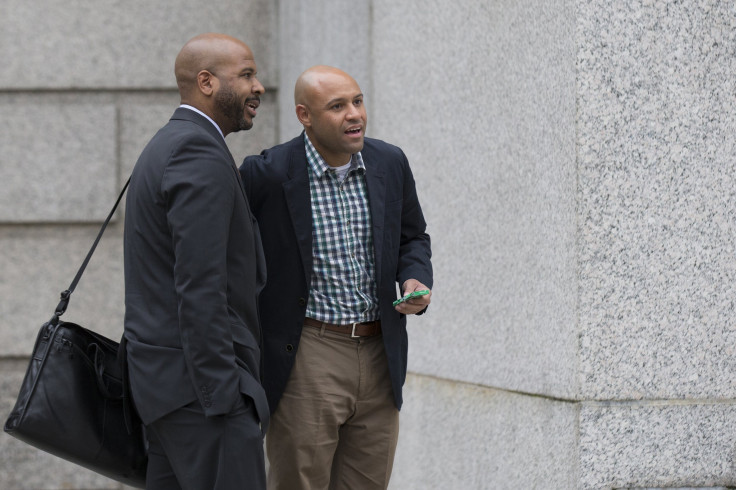 A federal jury on Monday found two former New York stockbrokers liable for trading on confidential tips about an IBM Corp. (IBM.N) acquisition, despite a major appeals court ruling that made insider trading cases harder to pursue.
In a victory for the U.S. Securities and Exchange Commission, a federal jury in Manhattan found former Euro Pacific Capital Inc. brokers Daryl Payton and Benjamin Durant liable for engaging in insider trading.
The trial came after a 2014 appellate ruling limiting the scope of insider trading laws forced prosecutors to drop criminal charges against Payton, Durant and three others.
The SEC continued to press civil charges over trades the two men placed before IBM announced its $1.2 billion acquisition of SPSS Inc in 2009.
Payton, 39, and Durant, 40, conceded they traded on non-public information. But they argued that their trades did not constitute illegal insider trading, a position they adopted after the appellate ruling.
Scott Morvillo, Durant's lawyer, said he was confident the verdict would be reversed on appeal. Payton's lawyers declined to comment.
The trial came amid ongoing litigation over what constitutes insider trading, an issue the U.S. Supreme Court last month said it would review.
The trial followed a December 2014 ruling by a federal appeals court in New York holding that traders could be held liable only if they knew a tip's source received a benefit of "some consequence," not just friendship, in exchange.
After the ruling, which overturned two hedge fund managers' convictions, a federal judge threw out guilty pleas by Payton and three other men in the IBM case.
While prosecutors then dropped the criminal case, the SEC, facing a lower burden of proof, elected to move forward.
According to the SEC, in 2009, Michael Dallas, an attorney at IBM's law firm, told his friend Trent Martin that he was working on IBM's acquisition of SPSS.
While Dallas expected Martin, a Royal Bank of Scotland Group Plc analyst, not to tell anyone, Martin bought SPSS stock and told his roommate, Thomas Conradt, a Euro Pacific employee, the SEC said.
Conradt then told four Euro Pacific colleagues, including Payton and Durant, who made $629,472 and $254,141, respectively, trading in SPSS before the deal's announcement, the SEC said.
Payton and Durant countered that Martin received nothing that would constitute an illegal benefit for his information, nor did they know about any benefit if it existed.
The case is Securities and Exchange Commission v. Payton et al, U.S. District Court, Southern District of New York, No. 14-04644.
© Copyright Thomson Reuters 2023. All rights reserved.