New York Catholic Church Spent $2M Lobbying Against Child Sex Abuse Accountability Laws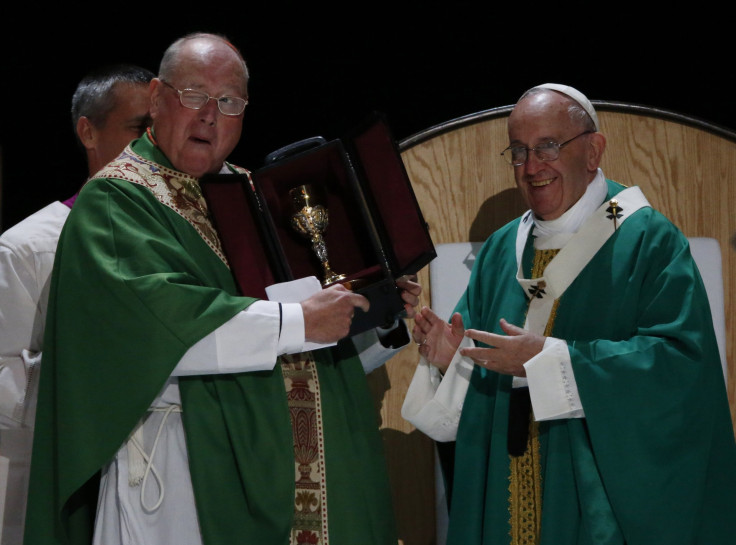 The Roman Catholic Church in New York has spent millions of dollars in recent years to stop a law that would make it easier for victims of child sex abuse to sue their attackers, the New York Daily News reported Monday.
The state's Catholic Conference has hired some of New York's most influential lobbying firms, including Wilson Elser Moskowitz Edelman & Dicker, Patricia Lynch & Associates, Hank Sheinkopf, and Mark Behan Communications. They spent more than $2.1 million from 2007 through 2015 lobbying against the Child Victims Act and for or against other bills, according to state records.
The Child Victims Act, introduced by Democratic Assemblywoman Margaret Markey, would eliminate the statute of limitations that currently requires victims to file civil lawsuits by age 23. It would also give those who can no longer sue under current law a one-year window to file a civil suit.
The bill has been gaining bipartisan support in the New York Legislature, but it does not yet have enough votes, and time is running out as the legislative session is set to end June 16.
The New York Catholic Conference filings show they hired lobbyists to work on issues of "statute of limitations" and "timelines for commencing certain civil actions related to sex offenses," among other topics. These reports come after Cardinal Timothy Dolan, head of the New York Archdiocese, was criticized for not wanting to talk about the allegations of child sexual abuse in the Catholic Church or the Child Victims Act, the New York Daily News reported in a separate story earlier this month.
The Last 40 Years: the Church's Sex Abuse Scandals | Graphiq
The Catholic Church in the U.S. and around the world has been dealing with accusations of sexual abuse for years, and other archdioceses around the country have also spent money lobbying against child sexual abuse accountability laws, the Guardian reported.
"They are willing to spend limitless money in order to basically keep bad guys from being accountable for their actions," Melanie Blow, chief operations officer of the Stop Abuse Campaign, told the Daily News. "I think they're doing it because they don't want to have to pay out settlements."
In New York, the Catholic Conference has said it does not oppose victims getting justice but wants any new laws to ensure the same rules apply to both public and private institutions. New York Senate Republicans oppose the one-year window for victims who are already past the statute of limitations.
© Copyright IBTimes 2023. All rights reserved.