New York City Health Officials Encourage Residents To Wear Masks Amid A Fifth COVID Wave
The New York City Department of Health and Mental Hygiene on Tuesday advised residents to wear masks indoors regardless of vaccination status amid a spike in COVID-19 cases.
Public settings include offices, stores, and common areas like stairs, elevators, and hallways. There are obvious exceptions for eating or playing sports.
The city's health department also encourages residents to wear masks in crowded outdoor settings, as well. For the time being, residents should also avoid large gatherings when possible according to NYC protocols. The advisory is not the same as a mandate.
Mayor Eric Adams has said he is not ready to issue an indoor mask mandate."We will not panic. We're going to continue to be prepared," Adams told reporters Monday.
New York City raised its COVID-19 alert level to "high," which is the second-highest level. It also noted that the pressure on its health care systems has increased.
"Now is the time to double down on protecting ourselves and each other by making choices that can keep our friends, neighbors, relatives, and coworkers from getting sick," Health Commissioner Dr. Ashwin Vasan told local reporters.
"Getting back to Low Risk depends on everyone doing their part and if we follow guidance, our forecasts anticipate this wave's peak will not last long," he added.
The Department of Education also recommended that public schools have students 2 years old and older wear a mask.
There has been a return to mask advisories or mandates amid the spike in U.S. cases, with hospitalization rates in the Northeast almost twice as high as any other region.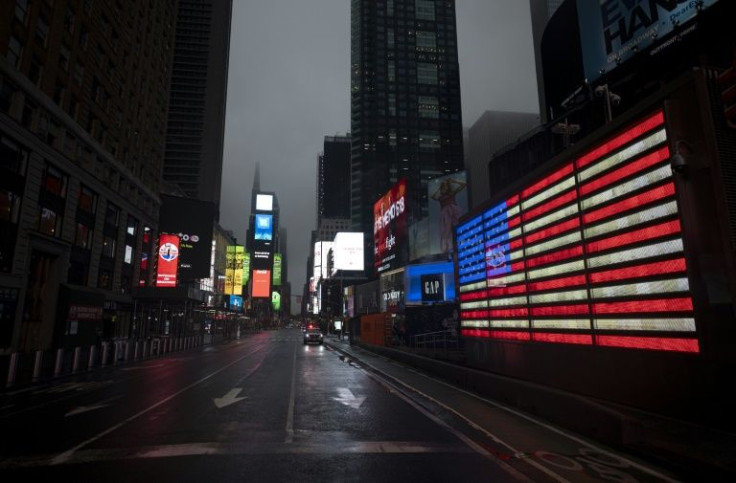 © Copyright IBTimes 2023. All rights reserved.