New York Fashion Week 2015's Hottest Looks From Mara Hoffman, Monique Lhuillier, Rachel Zoe, Reem Acra And Ohne Titel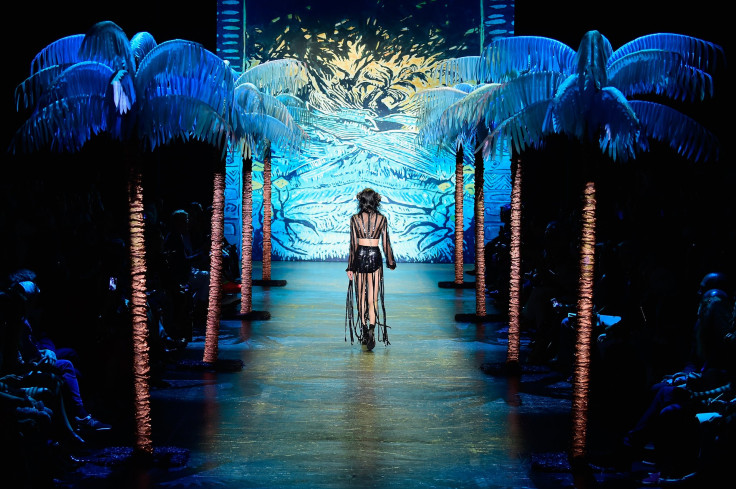 New York Fashion Week came to a close Thursday after nearly eight days of dawn-to-dusk runway shows, presentations and events -- managed by new operator WME|IMG. But before all eyes turn to the next fashion week confab in London, industry aficionados have begun to analyze common trends among the season's collections.
As the first of the four major fashion weeks previewing the Spring/Summer 2016 season, New York's shows generally have a strong influence on design trends for consumers in the coming months. The shows particularly influence what's known as high-low fashion: brands that create similar looks to high-end designers for more-affordable prices.
So what can fashion enthusiasts look forward to in spring? Jumpsuits remained in style, vivid colors were common and many designers featured head-to-toe white looks.
Here are recaps of several of the week's most prominent shows:
Mara Hoffman
Bold prints, Pocahontas braids and a bohemian vibe rippled through Mara Hoffman's Willie Nelson-inspired Spring/Summer 2016 collection. The line featured flowing dresses, off-the-shoulder tops and the ever-present jumpsuit.
Hoffman, who is known for her free-spirited imagination and celebrity-favorite swimwear, described her collection in three words -- sunny, funny, money -- in an interview with E! Online.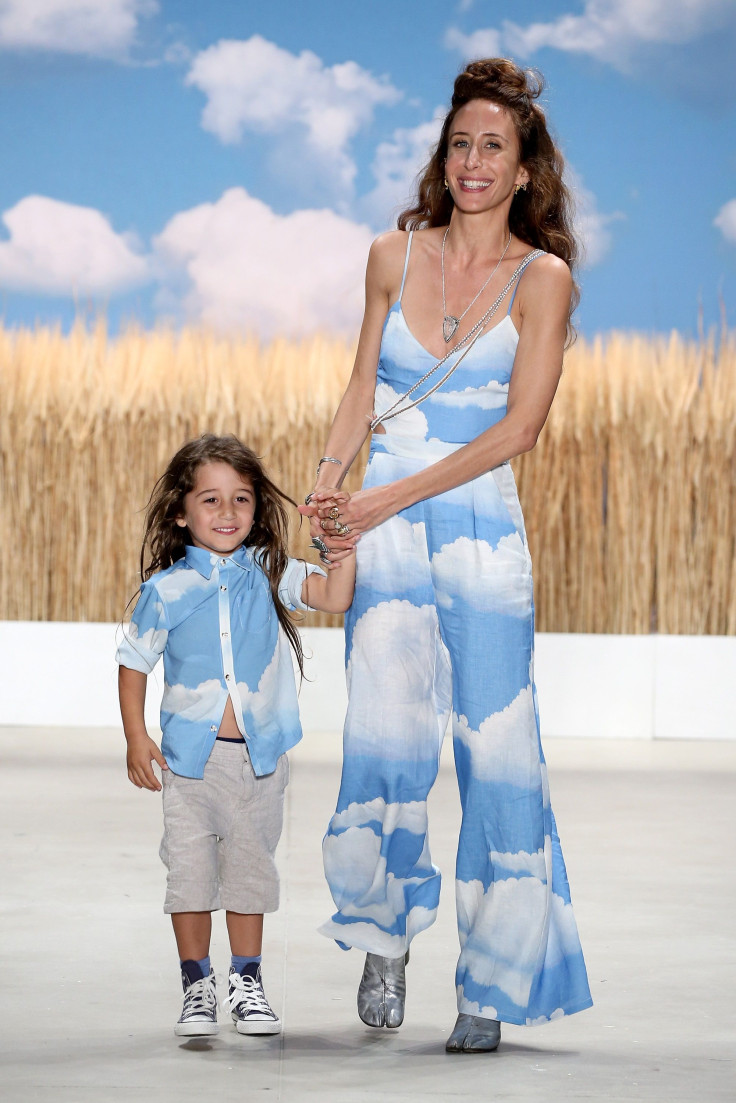 Monique Lhuillier
Monique Lhuillier is known for sophisticated luxury, and this collection continues that theme by combining vibrant colors, floral lace and feminine silhouettes. Lhuillier's gem-colored palette mixed bold solids and whites with splashes of color.
The vast majority of her collection was made up of dresses and skirts, but there were several standout pieces – particularly two lace crop top-and-skirt combos which were placed over white long-sleeve tops. Check out Lhuillier's collection in the video below.
Rachel Zoe
Rachel Zoe rejected the traditional runway walk and displayed her collection as a presentation. Her line, loaded with tassels and beading, exuded a "gypset" vibe that combined laid-back style with jet-set sophistication and meshed well with the color palette.
Zoe also created several head-to-toe white looks, ranging from a flowing lace dress to a crop top-and-pants set with an elaborate short-sleeved jacket. Zoe's collection hit every mark and excelled in the small details. Her collection was inspired by supermodels of the late '70s and early '80s, according to a report on Zoe's website.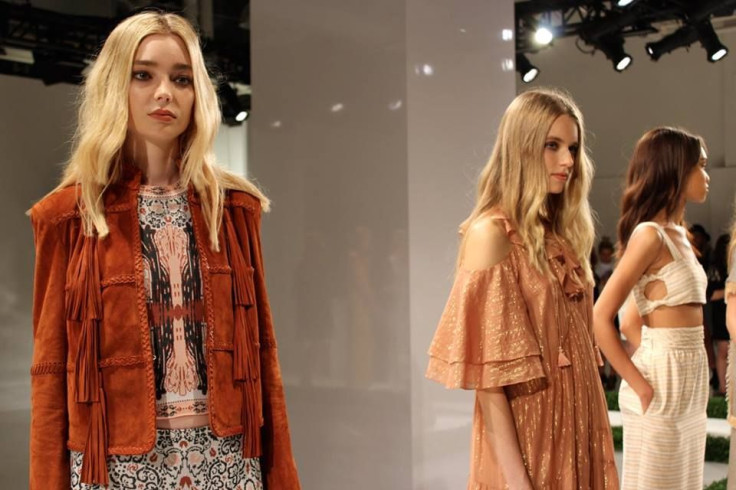 Reem Acra
Lebanese-born designer Reem Acra's show notes included the quote "I just want to take you to my world," and that's exactly what she did. Acra's collection had a regal Middle Eastern feel to them, complete with her signature elaborate beading and embroidery.
Most of her outfits featured vibrant lace and contrasted colors — notably, not one of Acra's dresses was a single solid color. Some looks stood out: a particularly successful one was a sheer navy blue dress that was trimmed with gold and had strategically placed red embroidery. One that did not pan out as well, Women's Wear Daily noted, was a persimmon gown with the bottom half of the skirt in a sheer neon green.
Ohne Titel
Femininity and athleticism came together in Ohne Titel's Spring/Summer 2016 ready-to-wear collection. Designers Alexa Adams and Flora Gill, who met in 1999 while studying at Parsons School of Design, blended their signature bodycon style with vivid colors, macramé, chain overlays and flowing edges.
The line opened with soft white designs before pivoting to bright reds and teals. The chain details, which appeared on several of the collection's standout pieces, added both edge and movement to the designs while maintaining the technique the duo is known for.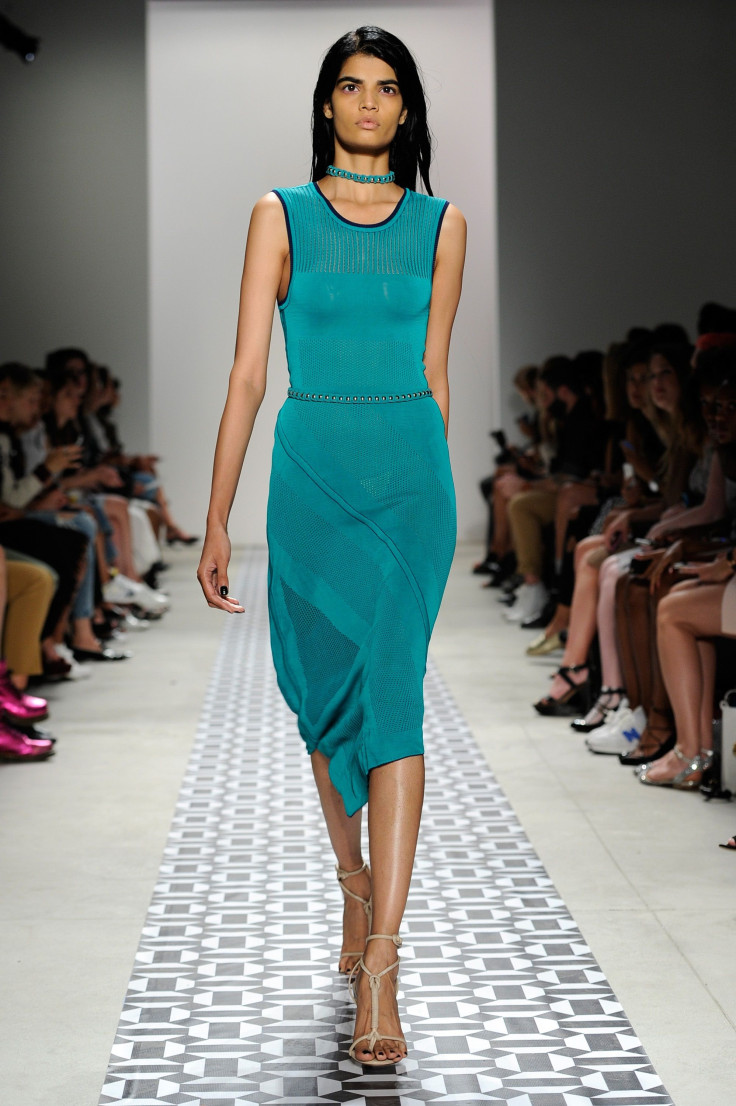 © Copyright IBTimes 2023. All rights reserved.