Newsmaker: The 'Emperor' of Olympus, Protector No Longer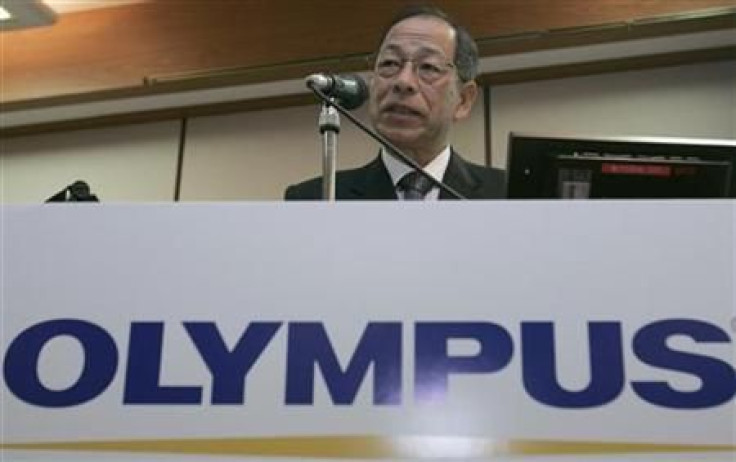 When Michael Woodford began his short tenure as Olympus president, he described the man who hired him, Chairman Tsuyoshi Kikukawa, as an umbrella, a protective cover to deflect anyone out to stop the Briton's western-style tough cost-cutting.
Six months later Woodford was also made the Japanese firm's first CEO. Then, just two weeks after that, the board fired him, taking away his chauffeur-driven car and evicting him from his plush lodgings.
The protector had turned. In what Woodford described as the emperor system under Kikukawa, the Briton says he was sacked for questioning a whopping advisory fee paid in a 2008 takeover.
Under Kikukawa, Olympus paid $687 million to its financial advisers for the $2.2 billion purchase of British medical equipment maker Gyrus, a record. The payment is equal to about a third of the acquisition price, when the norm is about 1 percent or less of a deal's value.
Olympus said earlier this month it fired Woodford for failing to understand its 92-year old management style and Japanese culture.
The company admits paying the huge fees but denies any wrongdoing, prompting an investor exodus that has wiped out more than half the firm's market value.
Kikukawa's reputation as a manager was never really that great, a senior executive at a rival manufacturer told Reuters on condition he wasn't identified.
Having run Olympus for a decade before Woodford arrived, Kikukawa had a strong power base.
Perhaps people treat him like a king. People would say 'yes' to whatever he said for 10 years, so he may be a little bit puzzled by the reaction of the market, said Yuuki Sakurai, CEO and president of Fukoku Capital Management.
A graduate in political science from the prestigious Keio University, Kikukawa, 70, joined Olympus in 1964 and worked his way up the company's corporate ladder through public relations, corporate planning, finance and accounting before landing the top job in 2001.
CULTIVATED IMAGE
In the exchange of jibes and legal threats between Woodford and Kikukawa, the chairman and his executives are sticking to the line of a culturally insensitive foreigner who mismanaged Olympus. In the meantime, a growing posse of shareholders and regulators are searching for answers.
It is extraordinary Mr. Kikukawa is acting in this manner, Woodford, now in Britain, told Reuters in an email.
The executive at the rival manufacturer said he was more astonished Kikukawa gave Woodford the job in the first place.
I was very surprised when they named Woodford as CEO. I thought Olympus was a very Japanese company, said the executive.
A non-Japanese rarely heads a Japanese company.
We hoped that he could do things that would be difficult for a Japanese executive to do, Kikukawa said in announcing Woodford had been fired.
But he was not able to understand that we needed to reflect the management style we have built up since the company was established 92 years ago, as well as Japanese culture, he said.
Kikukawa had cultivated an image of a company leader embracing globalization and doing good for the wider community. To his foreign friends and associates, Woodford included, he goes by the name Tom.
He talks openly about his love for snapping pictures of his two poodles and grandchildren. In February, at a presentation in Yokohama, where he spoke as president of the Camera and Imaging Products Association, he showed pictures of the dogs, Chappi and Megu, to the audience.
In a recent online interview with the Chunichi newspaper he discussed their personalities and 'kawaii', or Japanese for cute, wardrobes.
Kikukawa also travels the world promoting his company's social credentials, with environmental projects in Africa and campaigns to eradicate rectal cancer.
Those activities have earned him honors at home and overseas, including The Cross of the President from the Slovak Republic in 2004 that have added to his status in Olympus.
He is not a king, but I've heard that when it is time to vote (board members) all come to President Kikukawa, an analyst who covers the company told Reuters, declining to be identified because of the sensitivity of the remarks.
No longer under Kikukawa's umbrella, an exiled Woodford describes a total emperor system at Olympus.
Olympus counters that view.
Chairman Kikukawa's management of the company is being conducted appropriately and decently, company spokesman Yoshiaki Yamada said.
© Copyright Thomson Reuters 2023. All rights reserved.